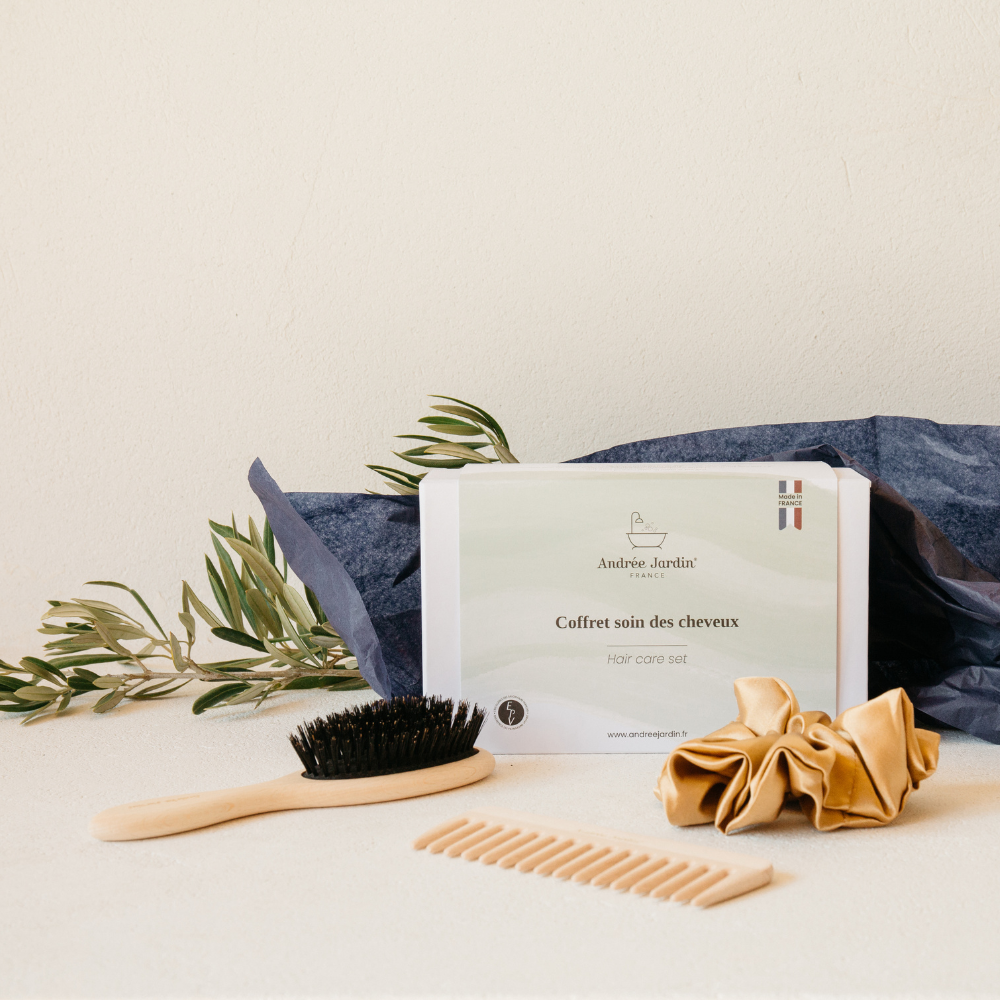 Hair Care Box
Receive your order within 48 to 72 hours. Free delivery from 70€ in France.
This product was made in France with responsible materials
With this Andrée Jardin set, you can pamper your hair in the softest and most elegant way possible, ensuring its health while improving its appearance.
Gently detangle your hair : Use the comb to gently detangle your hair, from the ends to the roots. Start at the ends and gradually work your way up. This step prepares your hair for straightening and reduces breakage.
Straighten your hair with the brush : Take out the small brush , perfect for traveling, and use it to straighten your hair. The brush adds a natural shine to your hair while reducing static electricity, leaving your hair silky and well-styled.
Use the satin scrunchie : To maintain the health of your hair, wrap the satin scrunchie around your ponytail or bun. This soft material reduces the risk of breakage and tangling.
This box contains: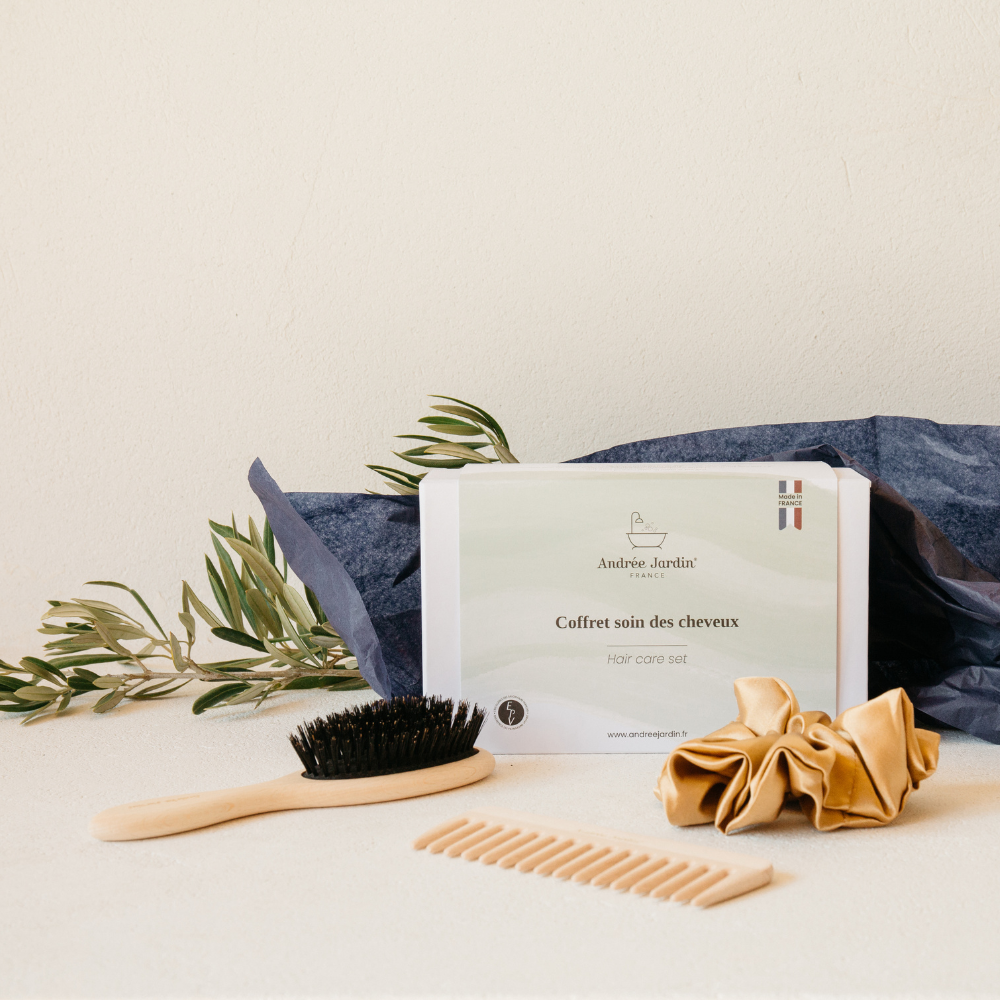 - Small Boar / Beech hairbrush (made in France)

- Beech detangling comb (made in Italy)

- Satin scrunchie (handmade in India by a young entrepreneur)
The comb allows you to gently detangle your hair, the brush, in a small size ideal for taking when traveling, allows straightening and natural shine to your hair, while limiting static electricity. The satin scrunchie will make your hair less brittle, less tangled while reducing sebum production.