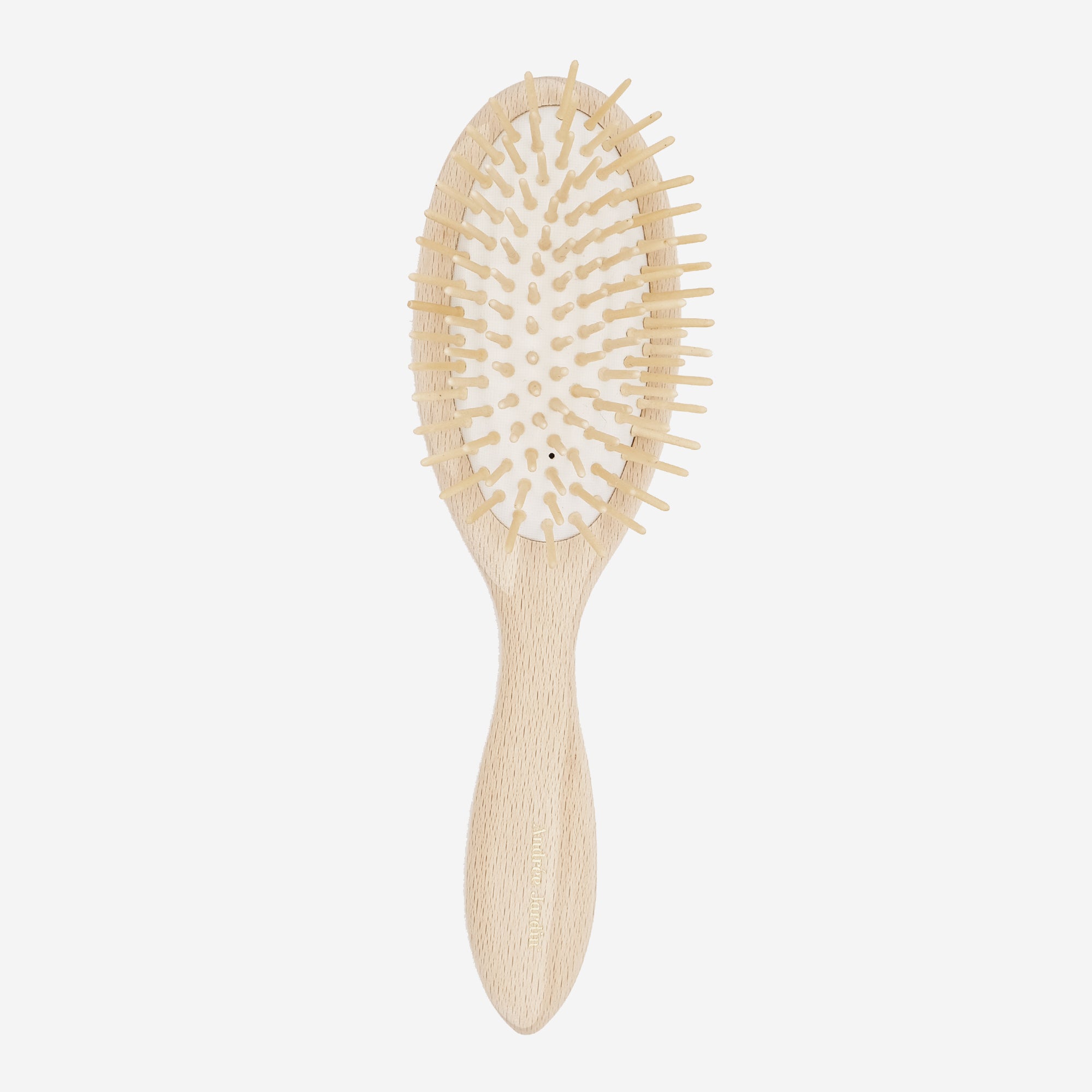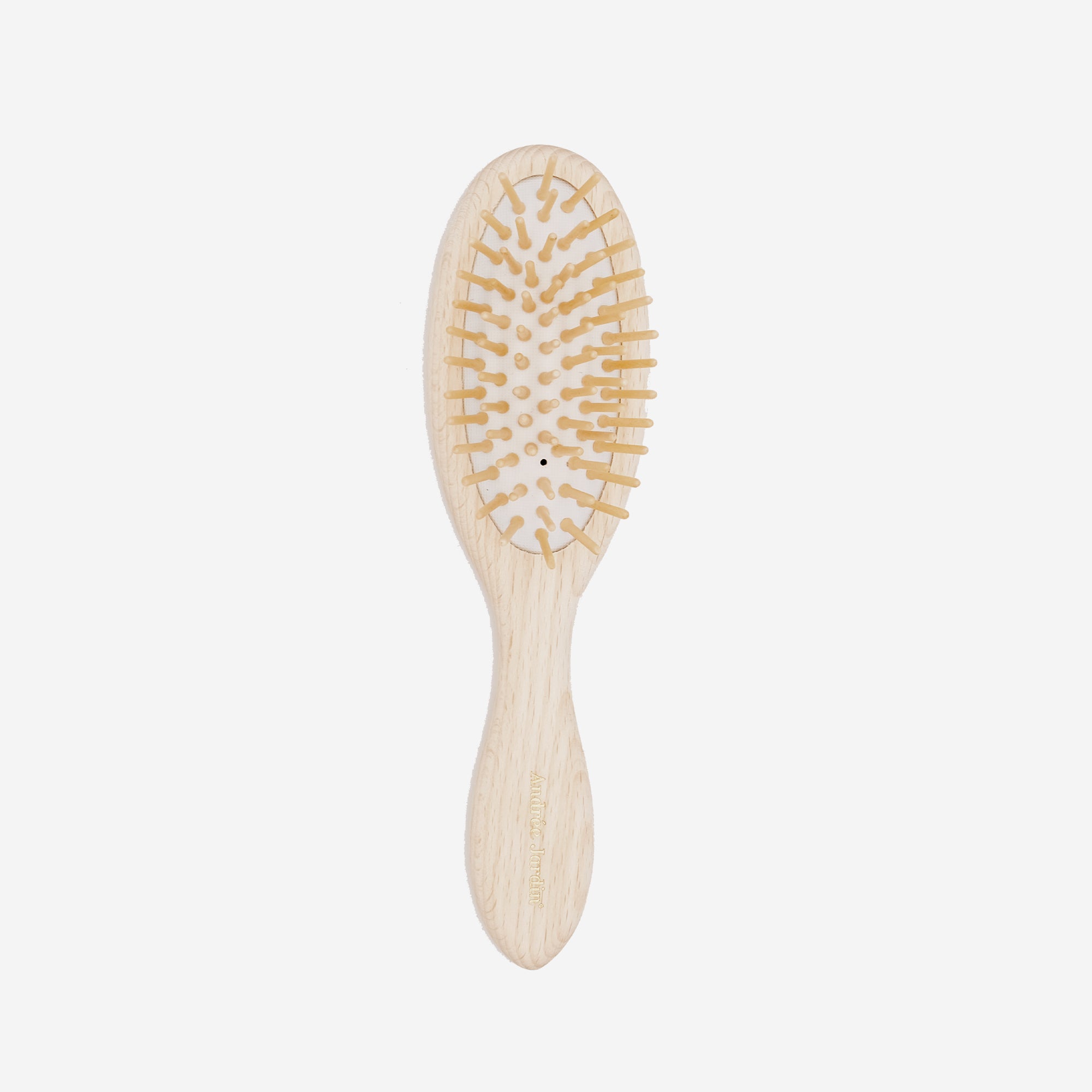 Detangling hair brush
Receive your order within 48 to 72 hours. Free delivery from 70€ in France.
This product was made in France with responsible materials
This detangling hairbrush is made from beech wood, and has wooden studs on a cushioned base. The embedded wooden studs help to detangle any persistent knots, while also massaging your scalp to help blood circulation.

With beechwood ethically sourced from sustainably managed forests, this brush is a great alternative to plastic hair care products.
Available in small and regular size. Made in France.
- Frame made of raw beech wood from French sustainably managed forests
- Natural rubber membrane
- Wooden studs
- 100% cotton bag
- Made in France
- Regular size: 21 cm x 7 cm x 5 cm
- Small size: 18 cm x 5 cm x 4 cm
Remove hair from your brush regularly with a comb or by hand. Clean your brush with warm soapy water, then rinse it.