Comment prendre soin de son corps naturellement ?
Pas besoin de de produits sophistiqués pour prendre soin de son corps. Nous allons explorer des conseils simples et accessibles pour favoriser le bien-être, prendre soin de son corps peux facilement devenir une démarche agréable.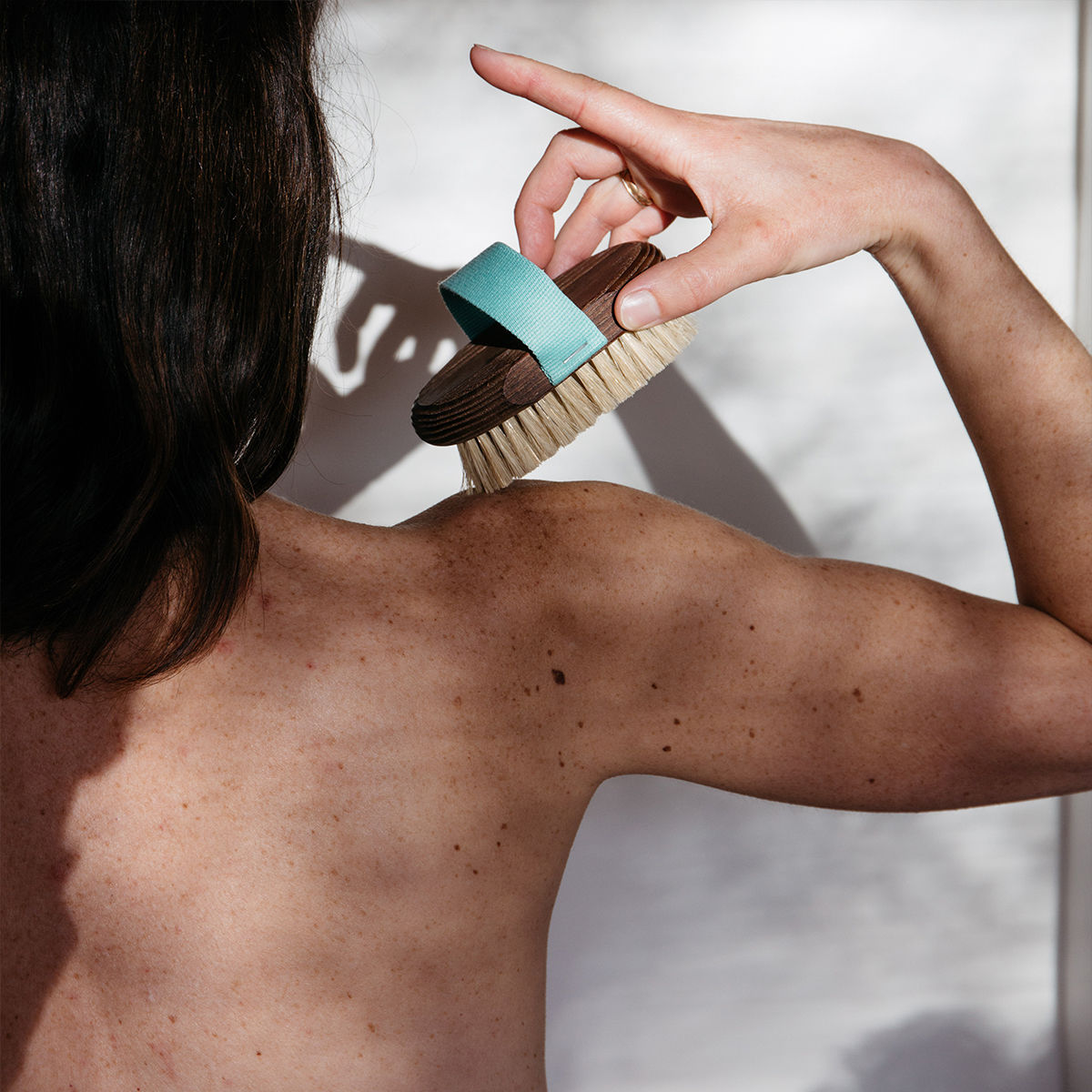 Pourquoi prendre soin de son corps ?
Au-delà de l'aspect esthétique, cette démarche s'inscrit dans une quête de bien-être global, alliant santé physique et équilibre mental. En chérissant votre corps, vous cultivez la confiance en vous-même, vous réduisez le stress et vous améliorez la qualité de votre vie quotidienne.
Découvrez comment notre brosse de massage, notre éponge en coton, et notre pierre ponce en verre recyclé peuvent être des alliées précieuses dans cette démarche, vous offrant une expérience de soin enrichissante.
Tout d'abord un brossage à sec !
Une brosse de massage, est le premier pas vers une peau plus douce et plus lisse. Les bienfaits du brossage à sec sont nombreux. En exfoliant naturellement la peau, il favorise un teint plus lisse et éclatant. Cela va permettre de stimulant la circulation sanguine, le brossage à sec contribue à une meilleure oxygénation des cellules et au drainage des toxines.
Intégrer le brossage à sec dans votre routine quotidienne peut ainsi apporter des bienfaits tangibles à votre peau et à votre bien-être global. Découvrez le plaisir d'une routine de brossage quotidienne qui réveille vos sens.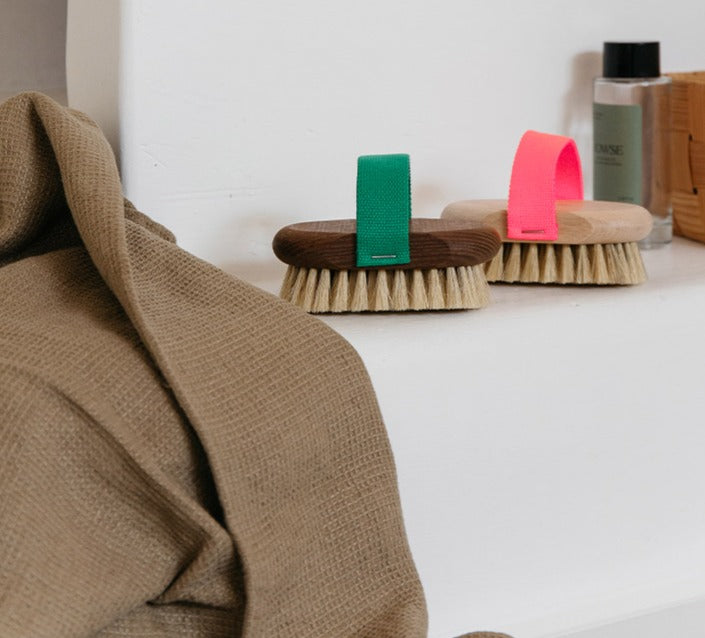 Ensuite une éponge en coton
Sa polyvalence en fait un élément essentiel de votre rituel de soin quotidien. Que ce soit pour enlever délicatement le maquillage, appliquer vos produits de soins du visage, ou même pour le bain, cette éponge en coton devient votre alliée incontournable. Naturellement moussante, elle offre une expérience de nettoyage douce et agréable, faisant de chaque moment de soin un pur plaisir pour votre peau.
En intégrant notre éponge en coton à votre routine de soins, vous découvrirez une façon douce et moussante de prendre soin de votre peau au quotidien.
Une pierre ponce pour finir une routine naturelle :
La touche finale de votre rituel bien-être est notre pierre ponce en verre recyclé. Éliminez en douceur les rugosités et les peaux mortes pour révéler une peau lisse et revitalisée. Un geste simple, mais essentiel, pour maintenir la santé et la beauté de vos pieds.
La pierre ponce est réputée pour son action exfoliante et efficace sur votre peau. Sa texture abrasive élimine délicatement les cellules mortes de la couche superficielle de l'épiderme. Cela a pour résultat immédiat de révéler une peau plus douce. L'exfoliation régulière avec de la pierre ponce peut aider à affiner la texture de la peau, à atténuer les imperfections mineures et à stimuler le renouvellement cellulaire de votre peau.
L'élimination des callosités :
Les callosités sont des zones épaissies de la peau qui se forment généralement sur les talons ou la plante des pieds en raison d'une pression répétée. Elles peuvent être inconfortables et peu esthétiques. La pierre ponce est un remède efficace pour adoucir et éliminer ces callosités.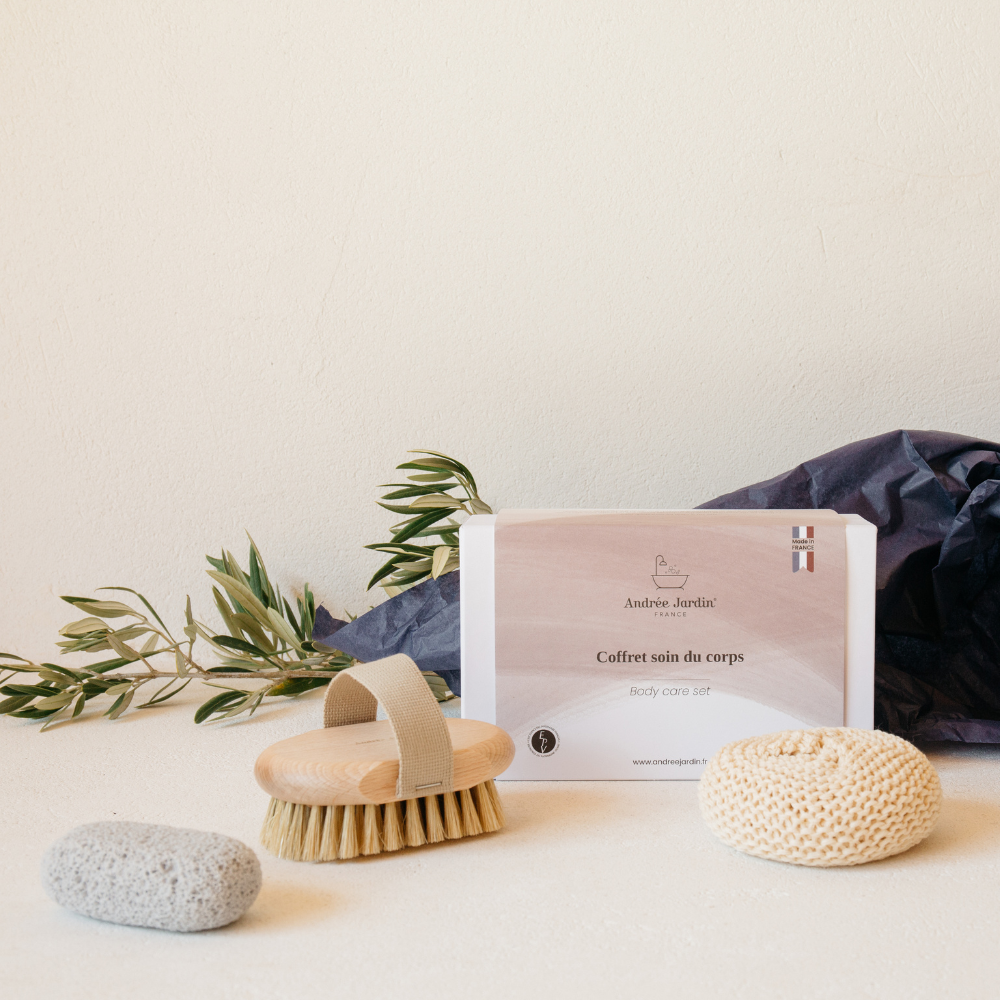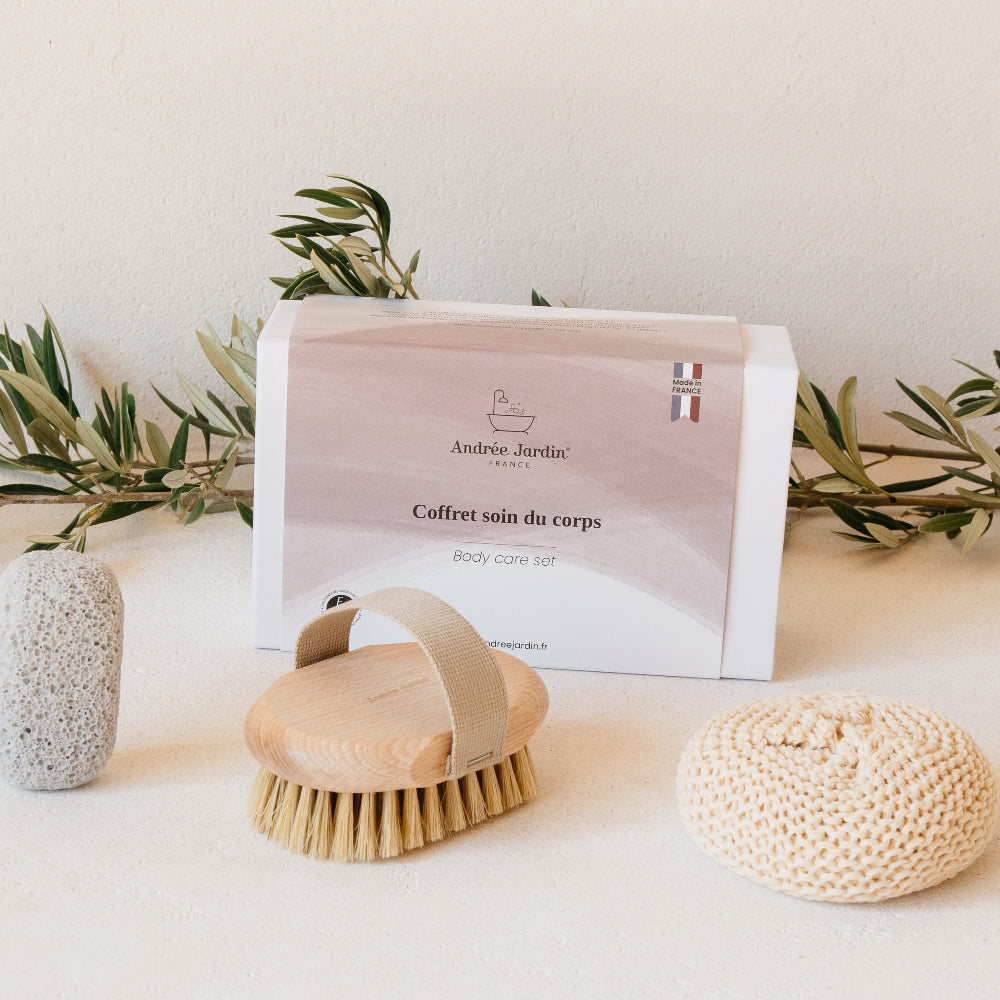 ---
This box will be ideal for taking care of your body. Start your skincare ritual gently by opting for dry brushing with our massage brush. This essential step promotes softer, smoother skin while providing natural exfoliation that stimulates blood circulation. In the shower, our cotton sponge becomes your ally by cleaning effectively while preserving the softness of your skin. Finally, the pumice stone will help eliminate roughness and dead skin.
*For the purchase of a body set, a "creamy multi-purpose Summer Flowers balm" is offered. While stocks last until Sunday October 22.
This box contains:
Taking care of your body also has a positive impact on your physical and mental well-being. A regular body care routine can contribute to better overall health, helping you feel more relaxed. Andrée Jardin also offers you numerous sets to take care of your body. Discover our full range of boxes, perfect to give as a gift or to treat yourself.



Pickup available at Andrée Jardin - Treillières
Usually ready in 24 hours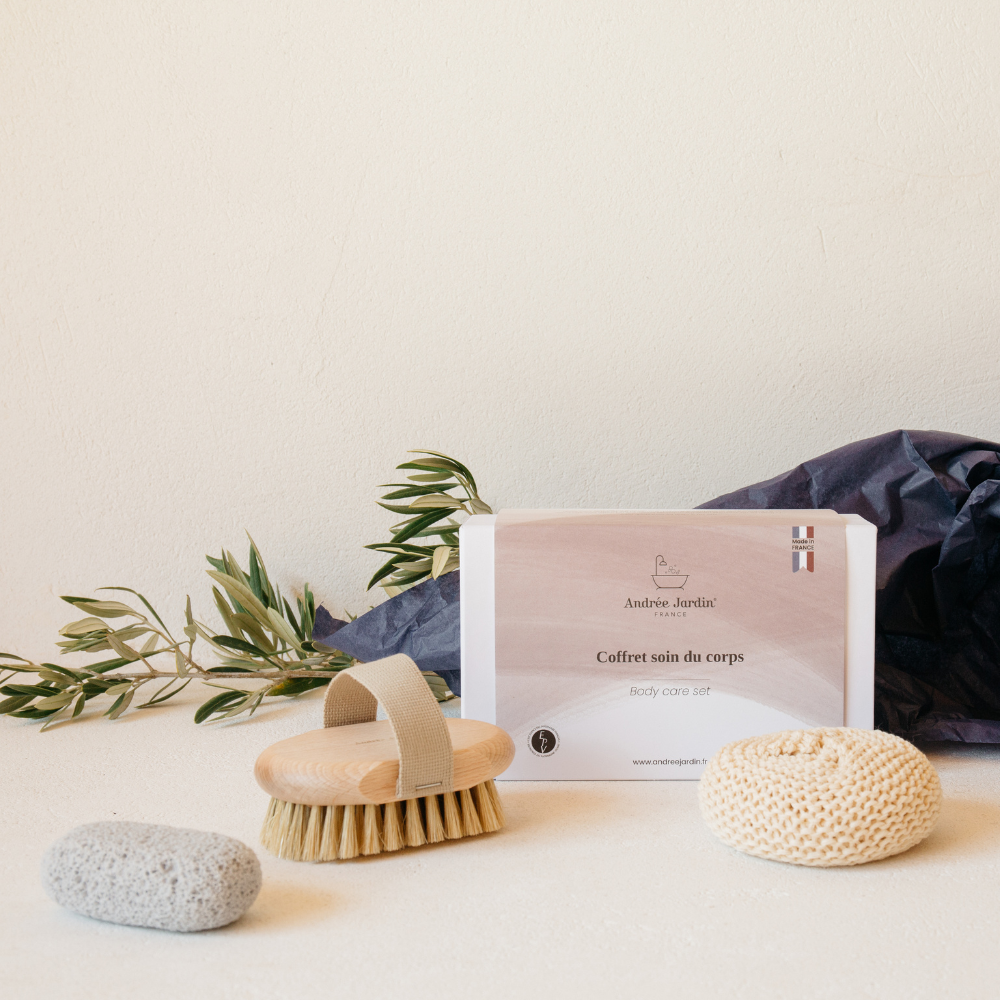 Body care box + 🎁 FREE balm*
Andrée Jardin - Treillières