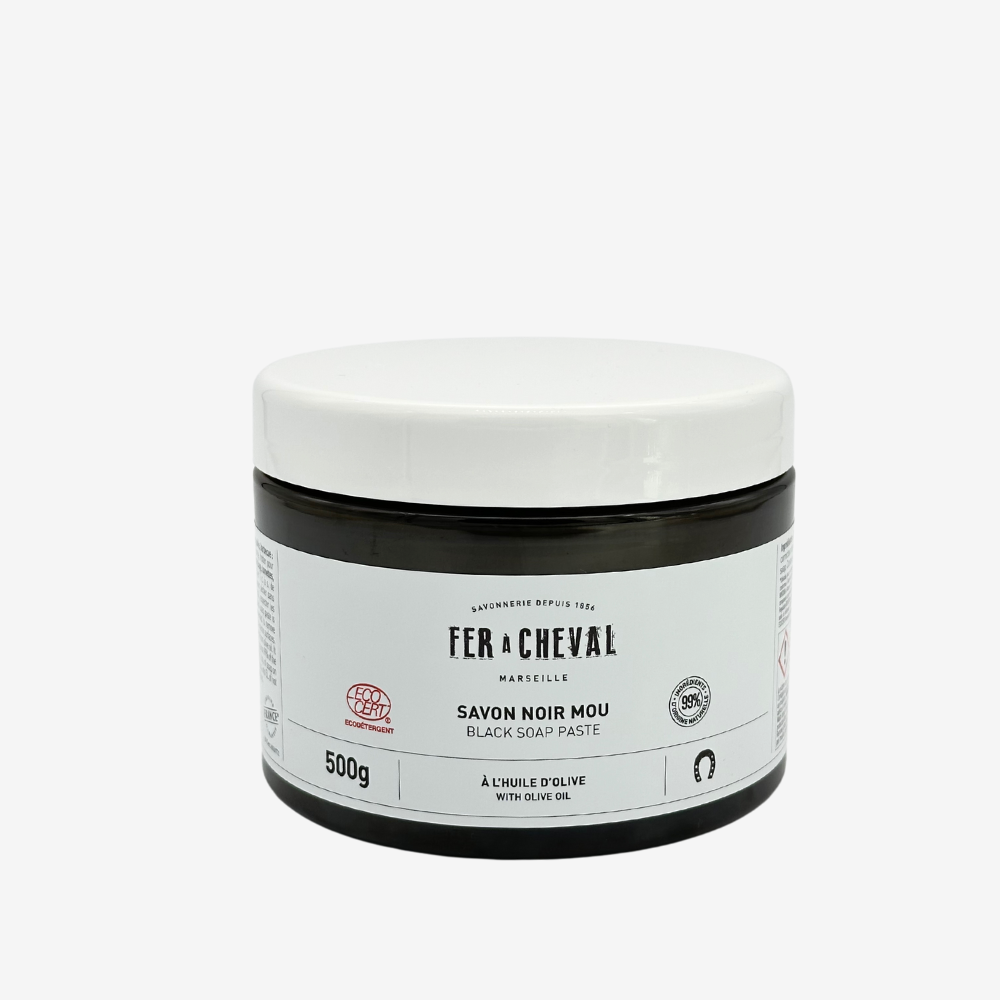 Liquid Black Soap 500ml
Receive your order within 48 to 72 hours. Free delivery from 70€ in France.
This product was made in France with responsible materials
The liquid black soap is an economical and multi-use cleaner; a little dose is enough to thoroughly clean, degrease, nourish and polish all kinds of interior or exterior surfaces. It can also be used to wash laundry and to remove difficult stains on clothes or linen.
Formulated from olive oil, and without any conservatives, dyes or fragrance, it is an environmentally-friendly detergent.
Founded in 1856, the Fer à Cheval soap factory is the oldest and largest soap factory in Marseille. One of the very last in France to perpetuate the traditional manufacture of Marseille soap under the expert eyes of their master soap makers.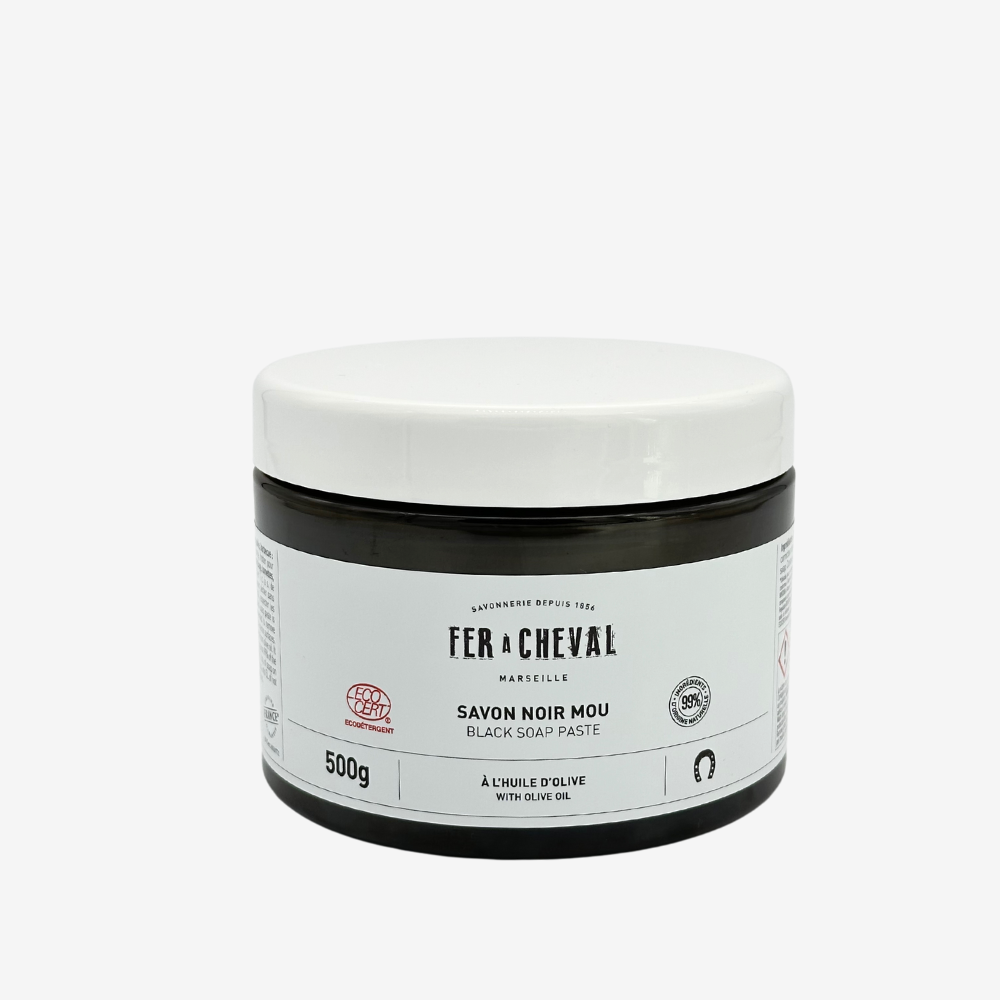 More than 15%, less than 30% soap.

Olive oil is the main ingredient; without preservatives, dyes or additives. Fer a Cheval Liquid Black Soap is an environmentally-friendly alternative to chemical detergents.