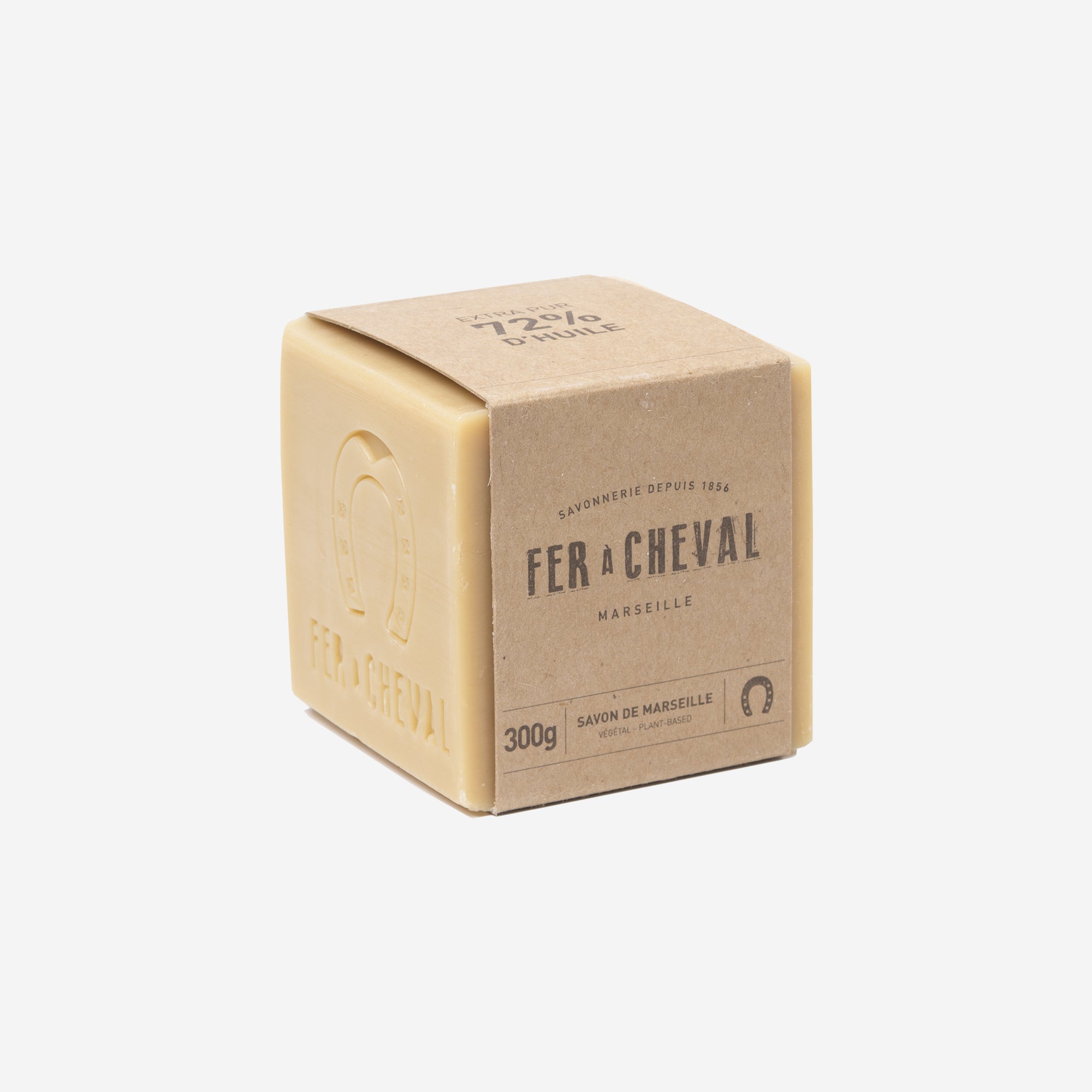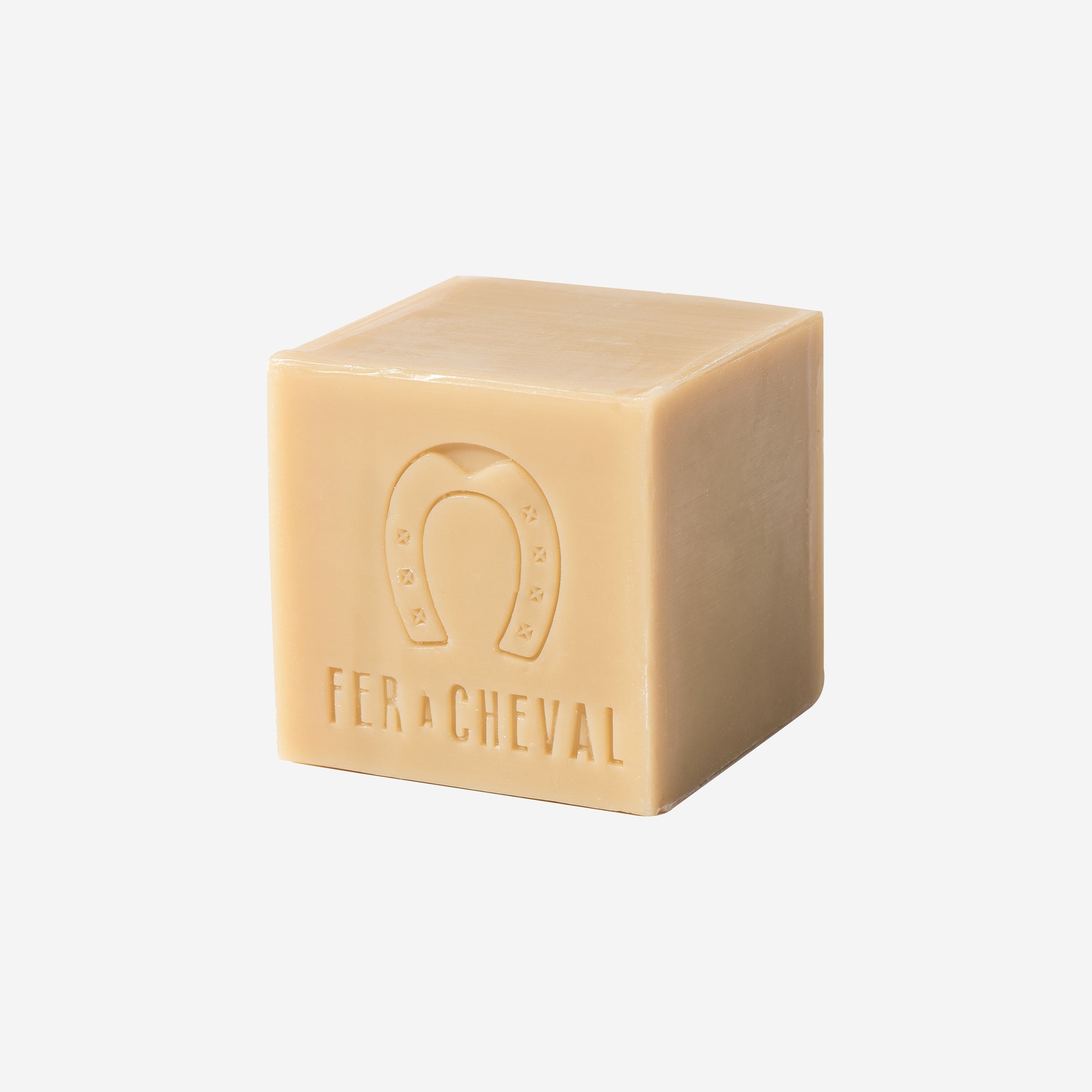 Marseille soap cube - Vegetal oil 300g
Receive your order within 48 to 72 hours. Free delivery from 70€ in France.
This product was made in France with responsible materials
Discover the vegetal cube soap 300g from the Fer à Cheval soap factory! A natural Marseille soap, hypoallergenic and multi-purpose.
For hand hygiene, body hygiene or home care, Marseille soap is known to be among the best soaps in the world.
The Ancestral cauldrons saponification process (10 days)
A natural, hypoallergenic soap

Biodegradable and environmentally-friendly.
Its generous size and minimal water content makes it economical for longer preservation
Founded in 1856, the Fer à Cheval soap factory is the oldest and largest soap factory in Marseille. One of the very last in France to perpetuate the traditional manufacture of Marseille soap under the expert eyes of their master soap makers.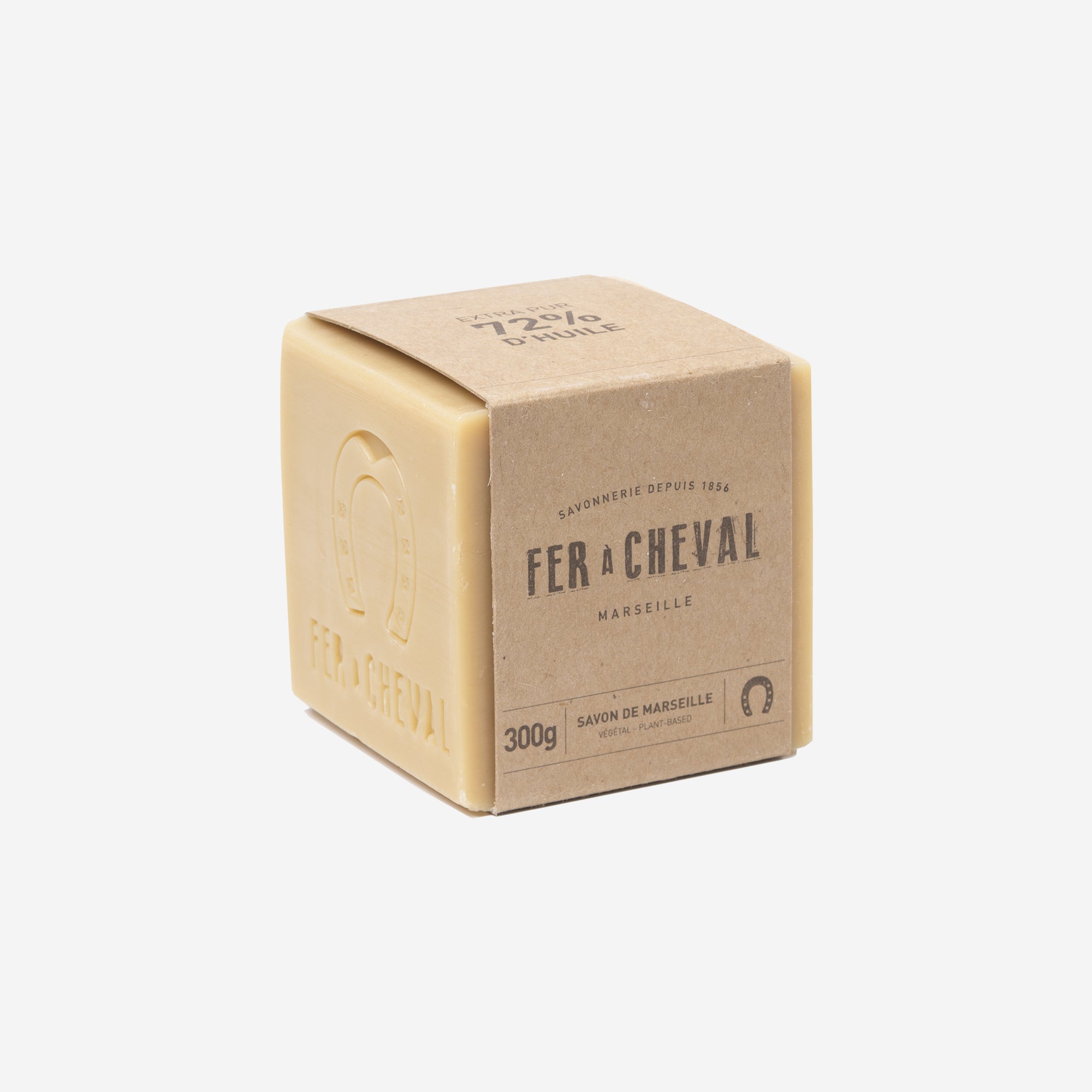 Sodium Palmate - Aqua - Sodium Palm Kernelate - Sodium Chloride - Sodium Hydroxyde

Made in Marseille at the Fer à Cheval soap factory.
6,5 cm x 6,5 cm
Weight : 300g
Marseille soap suits every skins types and can be used by the whole family.

It is also an effective multi-purpose household cleaner. It cleans, removes grease marks and efficiently detaches even the most delicate surfaces and clothes.