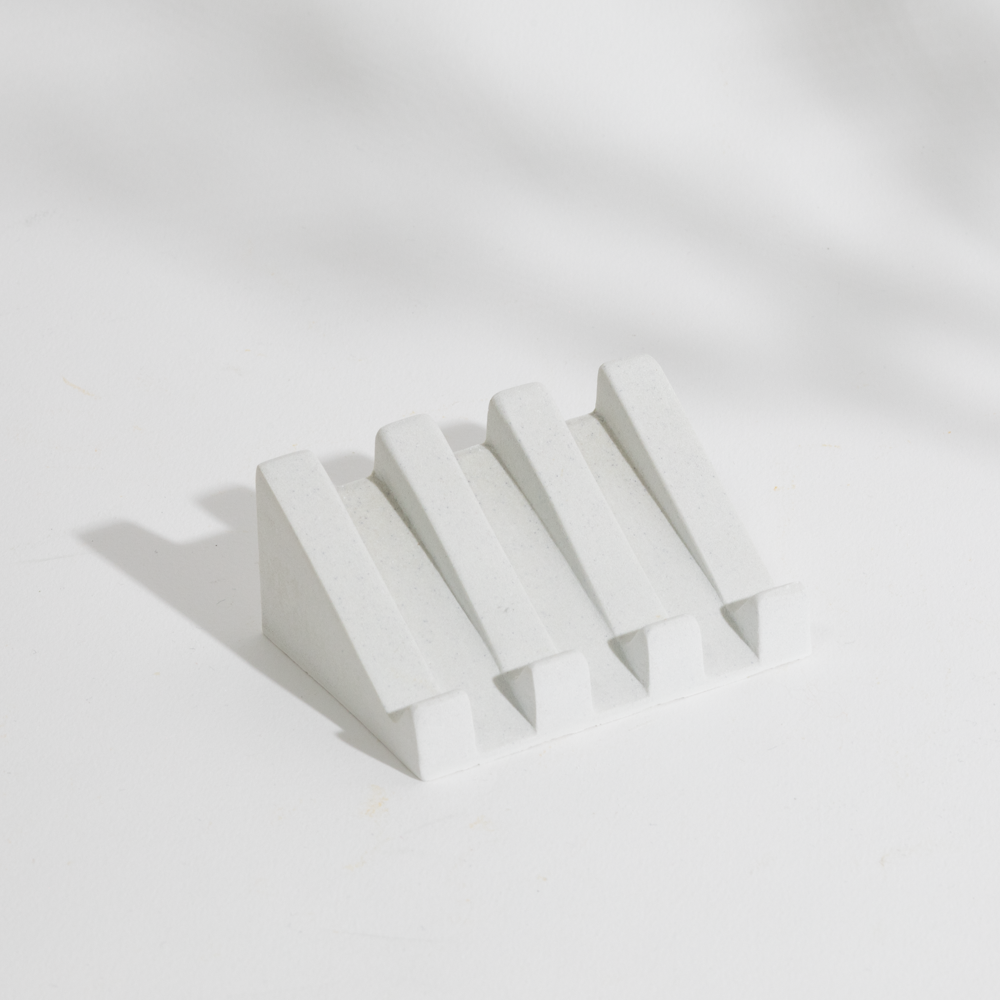 White concrete soap dish
Receive your order within 48 to 72 hours. Free delivery from 70€ in France.
This product was made in France with responsible materials
The white concrete soap dish is slanted to allow the water to drain perfectly. Your soap will be dry between uses.
We love the contemporary touch it offers to the bathroom and its handcrafted design!
Its compact design combines perfectly with the elegance of white concrete.
Its slope allows the soap to dry perfectly
Ideal for soaps in the classic rectangular or square format
Dimensions: 8.5 x 5.5 x 4 cm
Made by ChapitreMaison, a small workshop in Paris.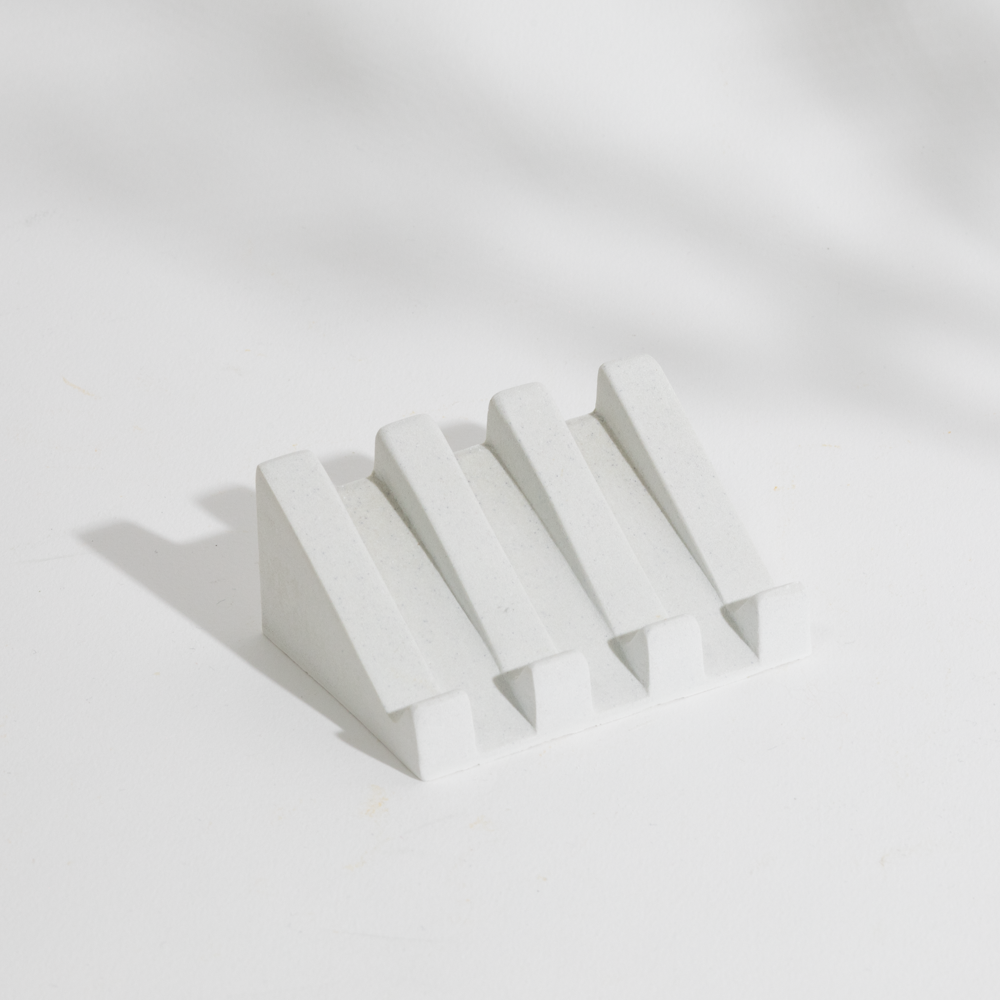 - In white concrete
- Made in Paris
Dimensions: 8.5 x 5.5 x 4 cm
Weight: 185 g