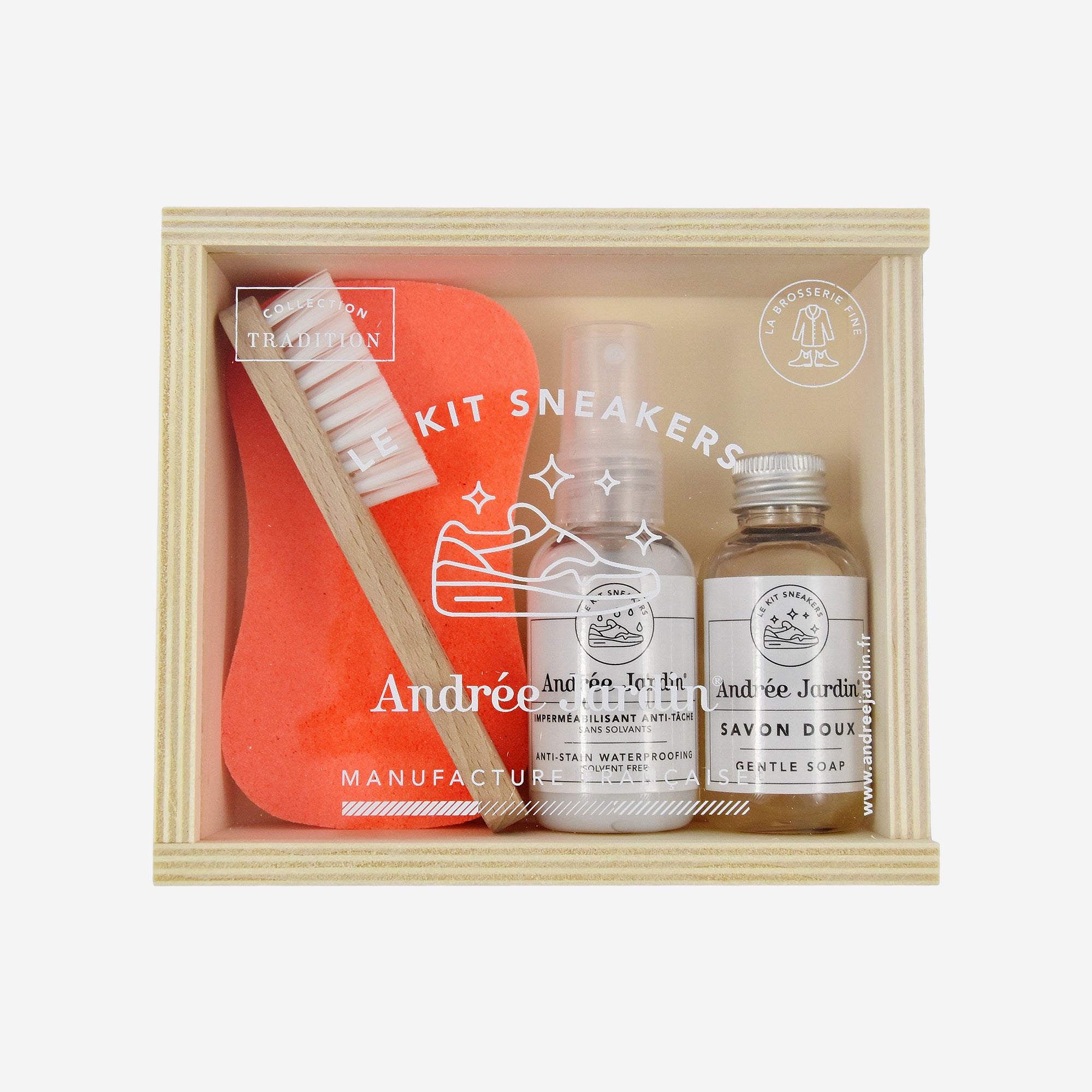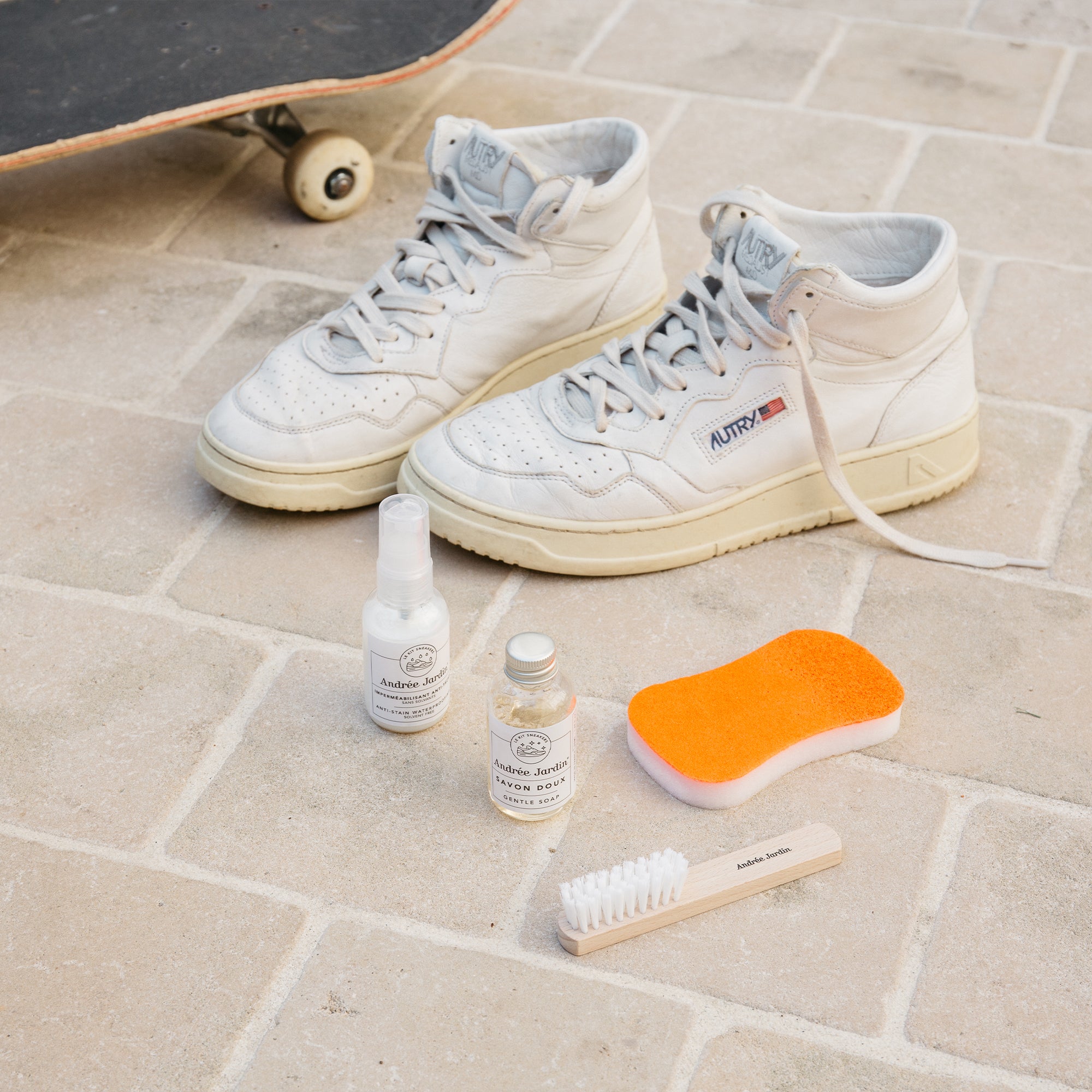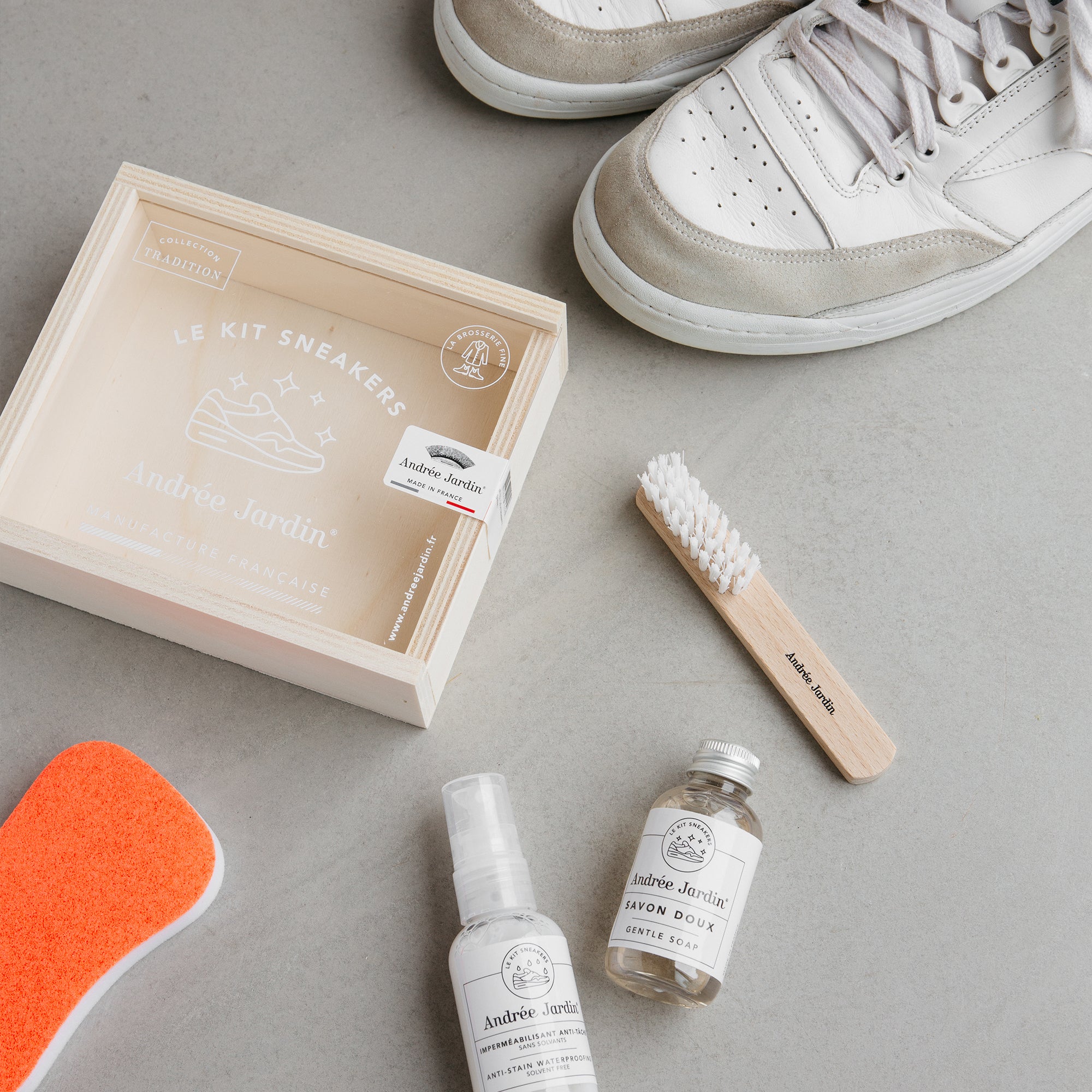 Sneaker trainer cleaning kit
Receive your order within 48 to 72 hours. Free delivery from 70€ in France.
This product was made in France with responsible materials
Treat your trainers right with this cleaning kit.
Perfect for keeping your sneakers in top condition, the set includes:
a sponge,
a nylon brush
a gentle soap
a anti-stain waterproofing solution
Made in France, the kit is beautifully presented in a wooden box.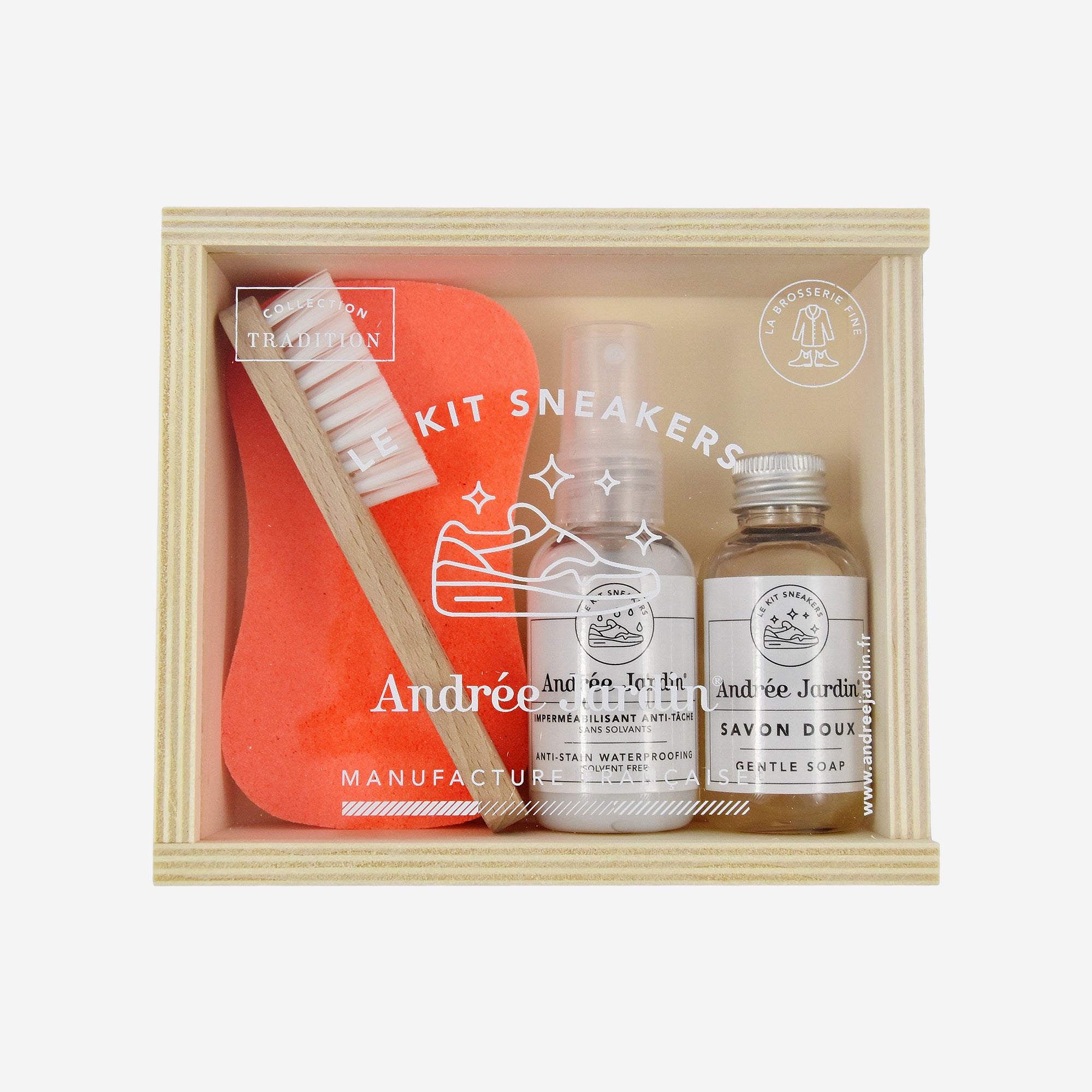 - Brush : beechwood and white nylon
- Sponge: Polyester foam with abrasive side: Alumina oxide fine grain
- Soap: glycerine gel 50 ml without solvents or chemicals
- Anti-stain waterproofing spray 50 ml: fluorinated compound on aqueous base enriched with a food oil, without solvent
- Made in France
Kit"s dimensions: 15,5 cm x 13,5 cm x 5 cm

- Brush: ideal for deep cleaning, especially for your soles and lace eyelets.
- Sponge: white side for cleaning the upper of the shoe or delicate surfaces / orange side for the soles or embedded stains
- Soap : put the soap on the brush or the wet sponge and rub well. Rinse lightly with water and let dry
- Anti-stain waterproofing: apply an even layer by spraying it crosswise on the shoe