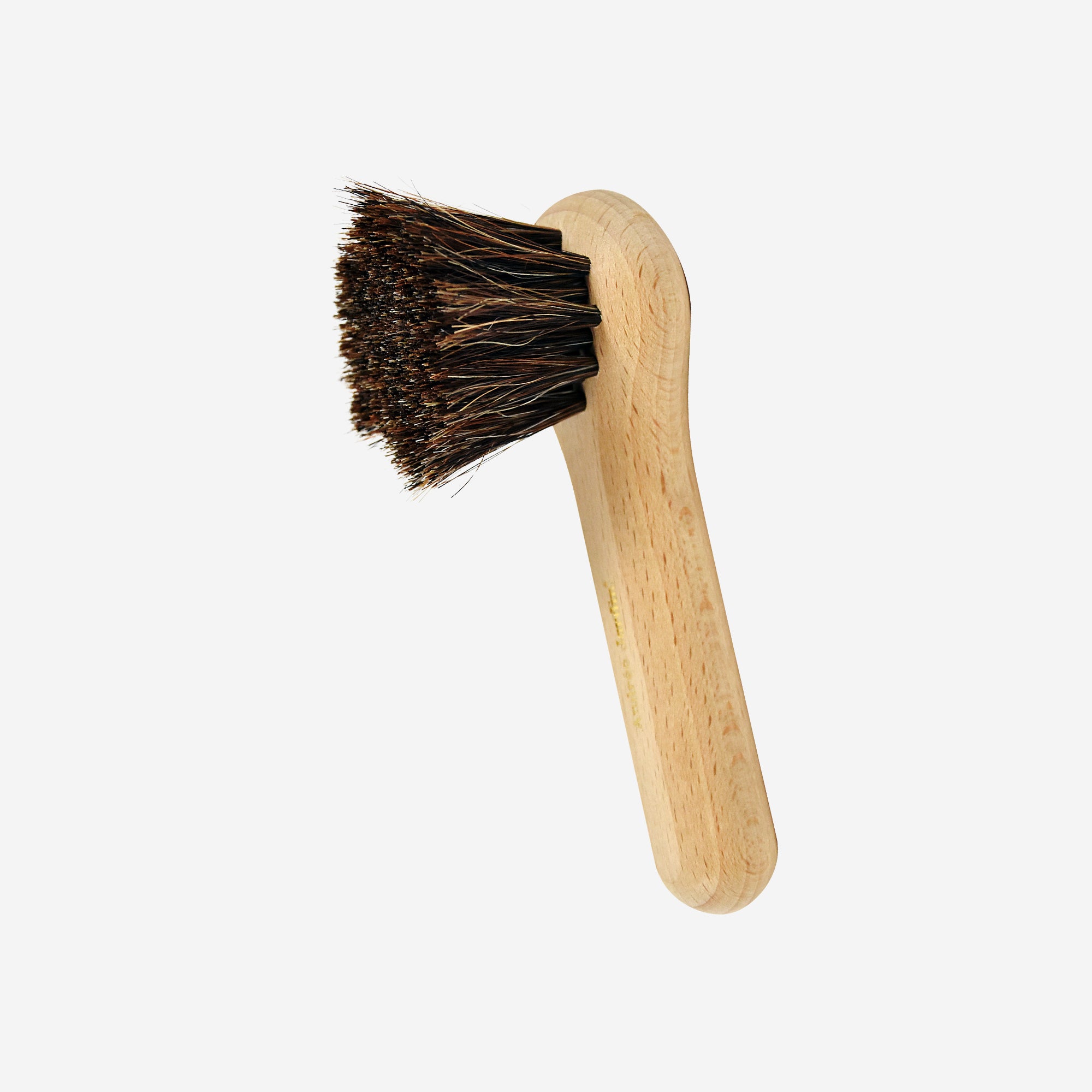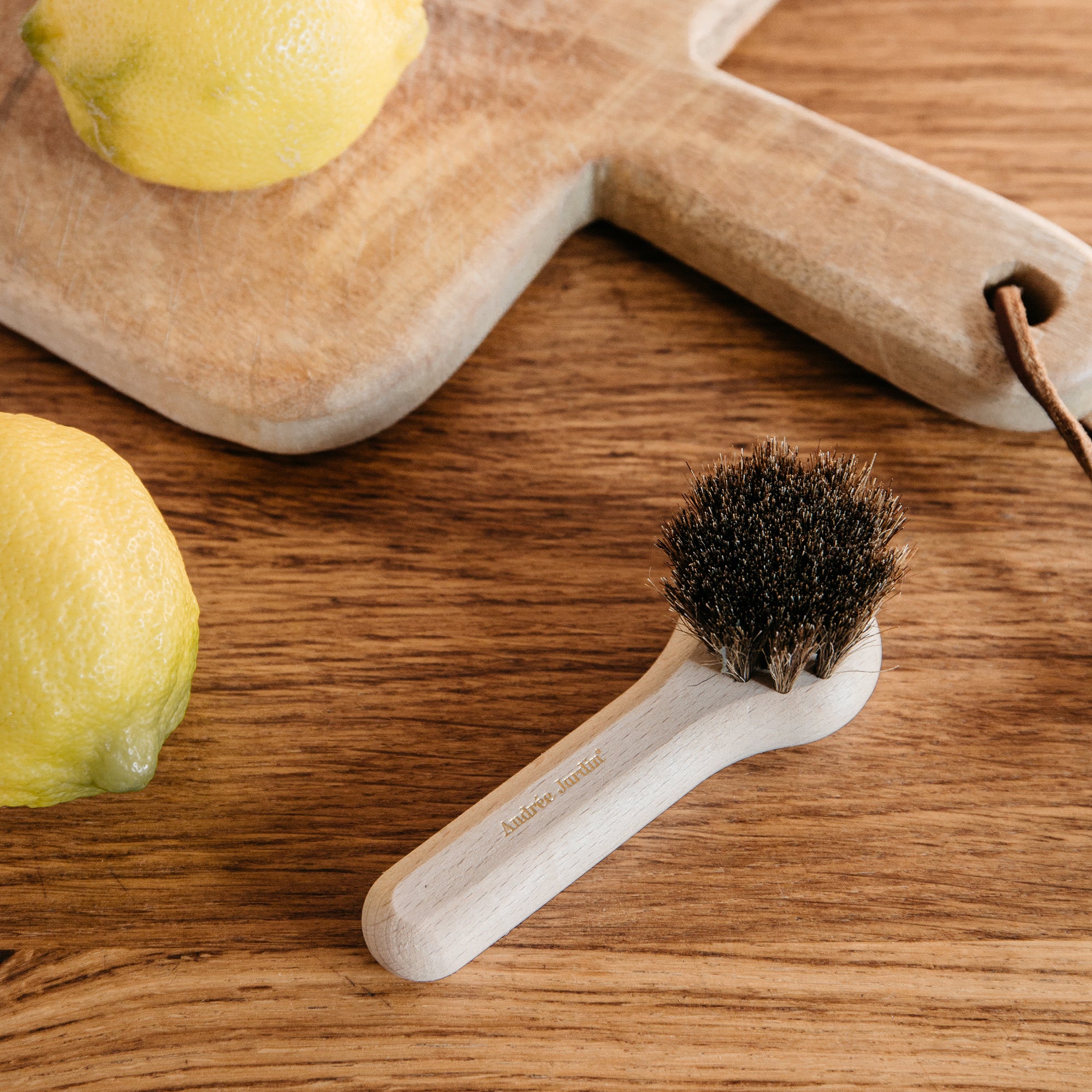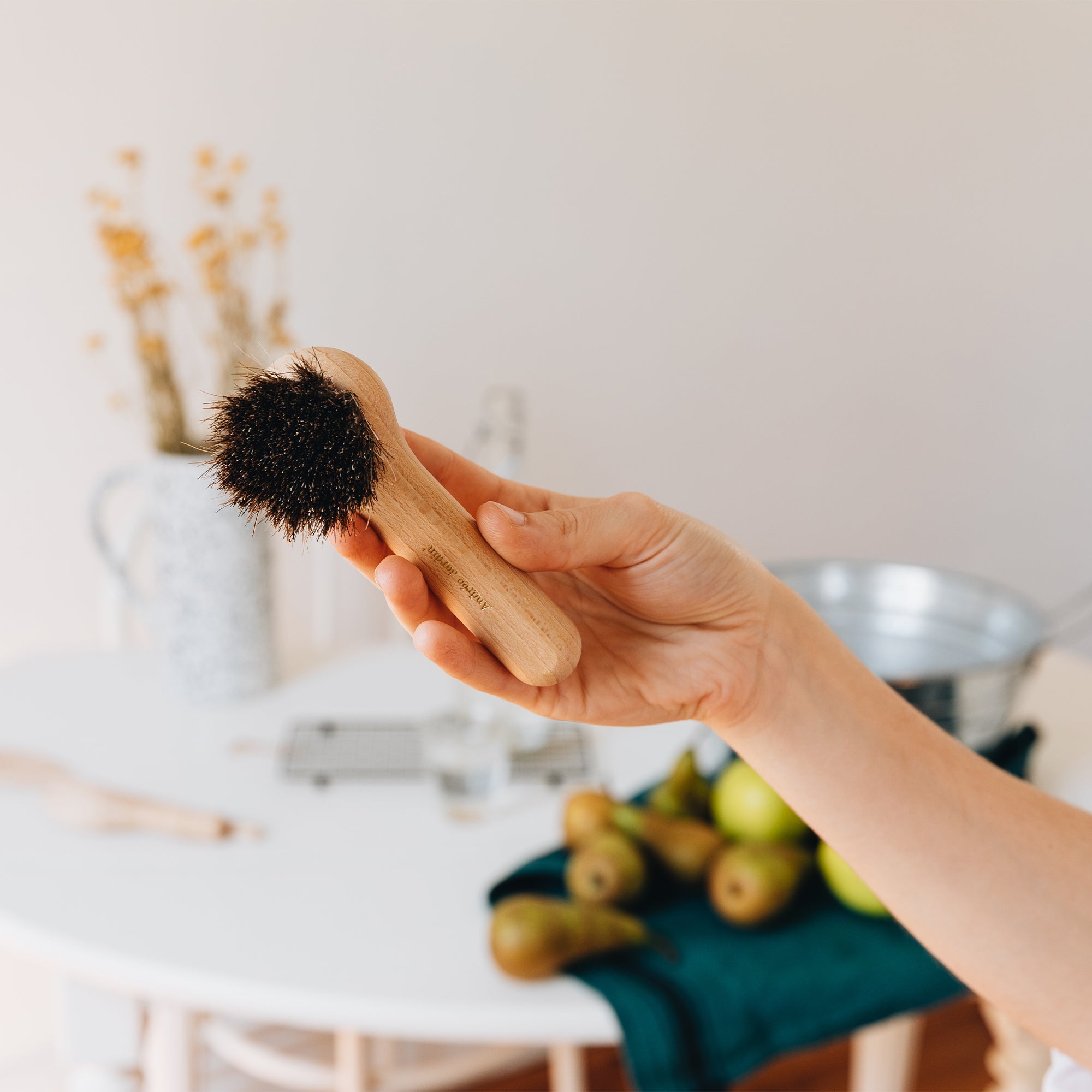 Mushroom brush
Receive your order within 48 to 72 hours. Free delivery from 70€ in France.
This product was made in France with responsible materials
Use the mushroom brush to gently remove the soil from mushrooms before cooking.
Mushrooms should never be washed, as they act like a sponge and go soggy. Not ideal if you want golden mushrooms with slightly crisped edges!
So, grab your mushroom brush instead and say hello to pan-fried perfection.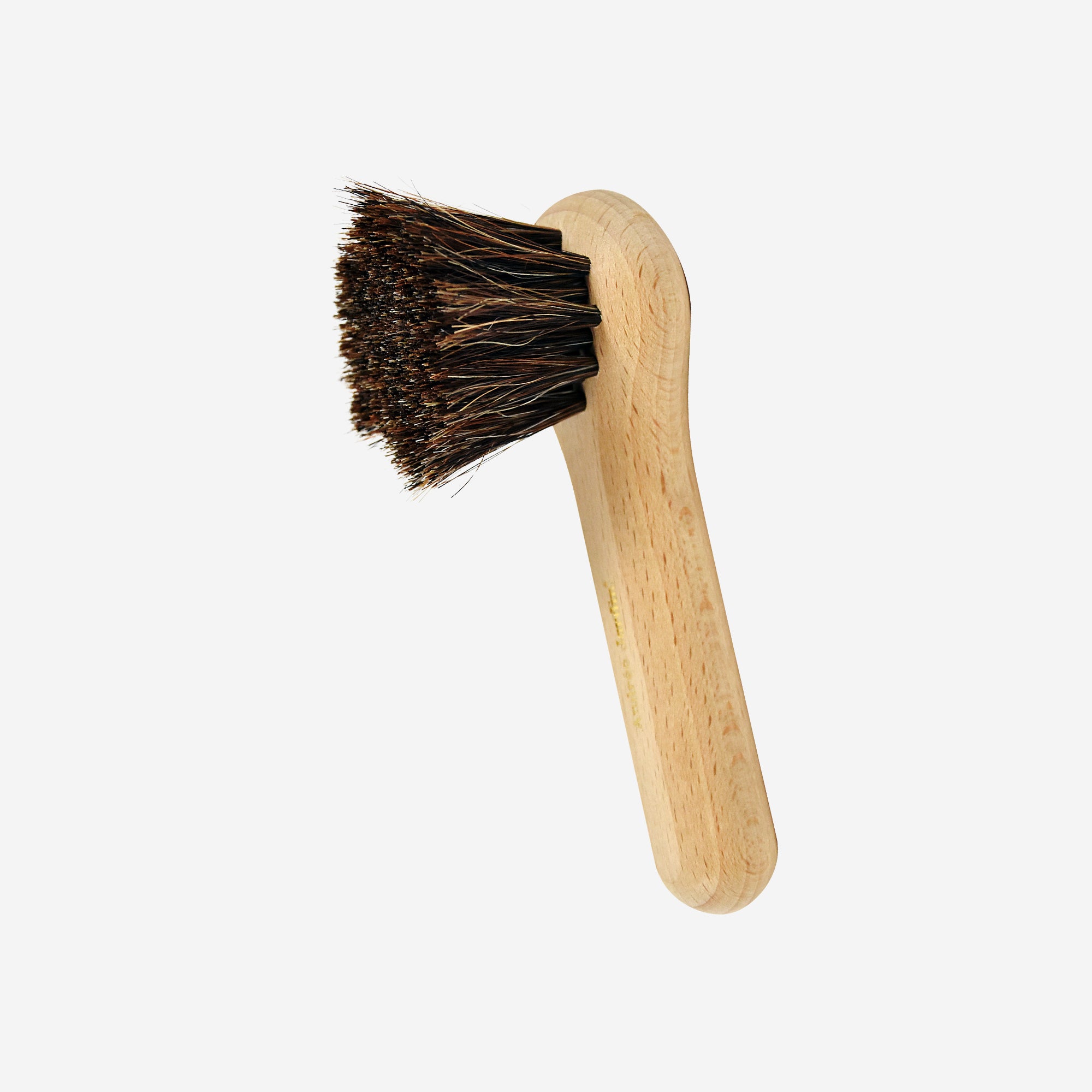 - Beechwood or heat treated ashwood from French sustainably managed forests
- Natural pure horsehair
- Made in France
To maintain its effectiveness, rinse it after each use and wash it occasionally with vinegar or soapy water.