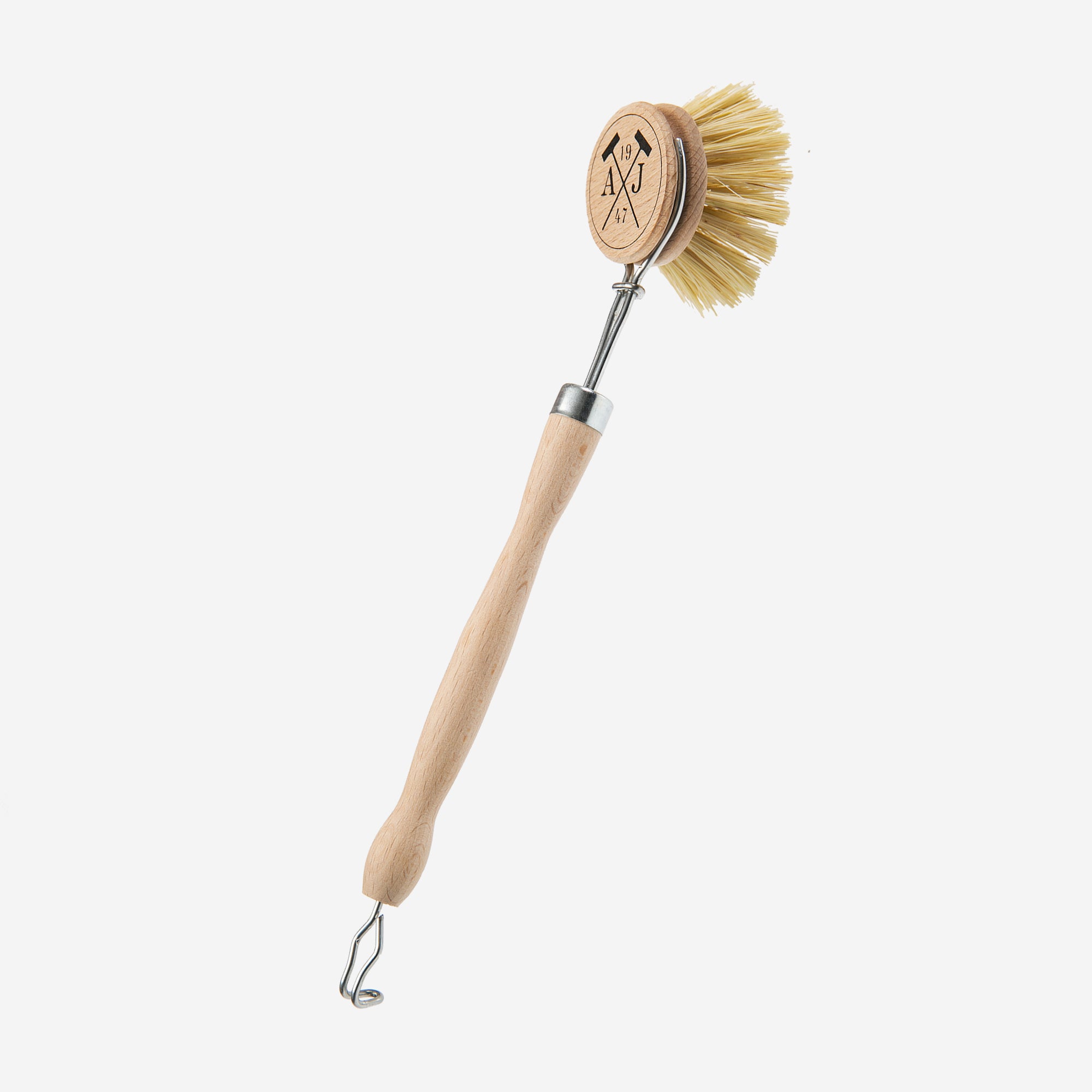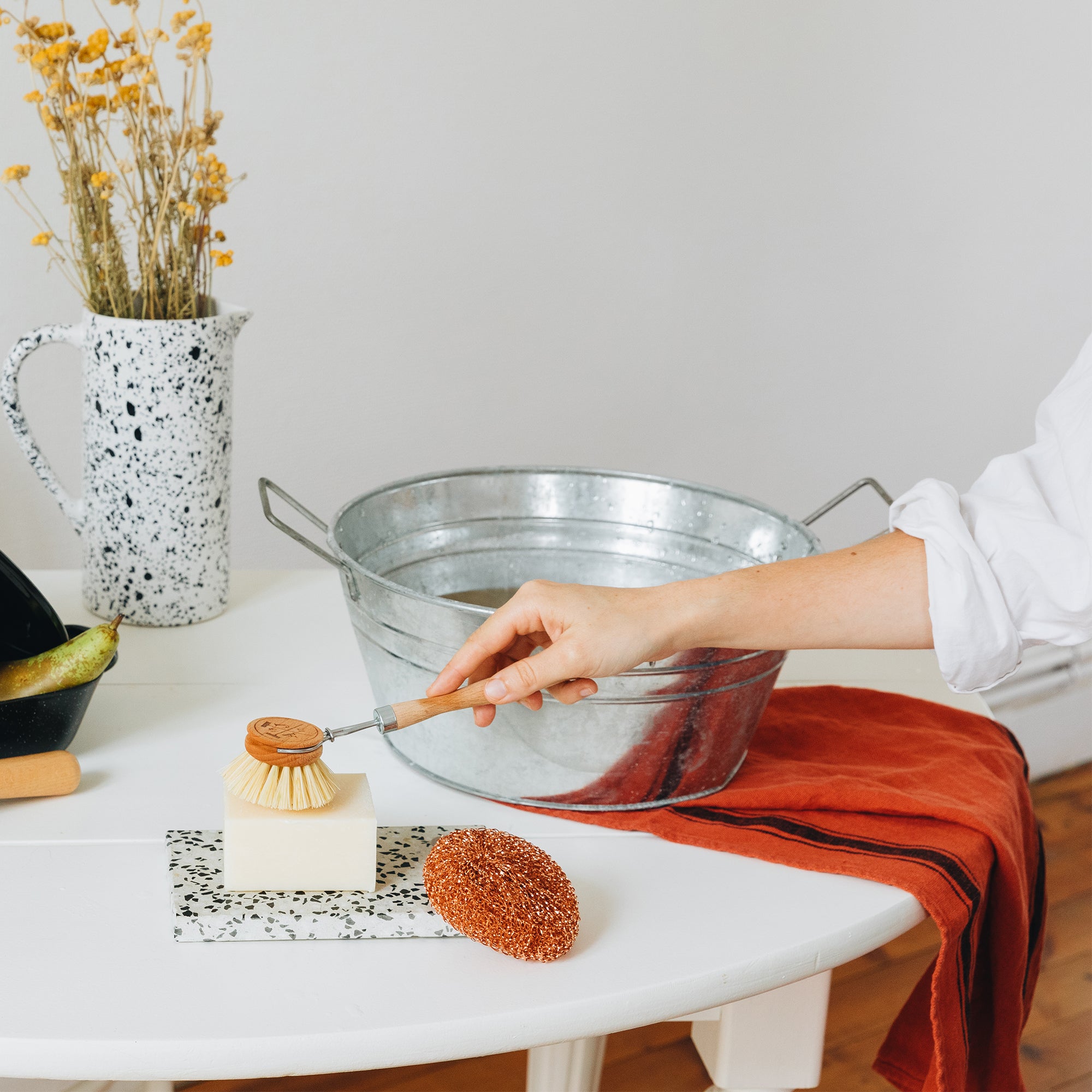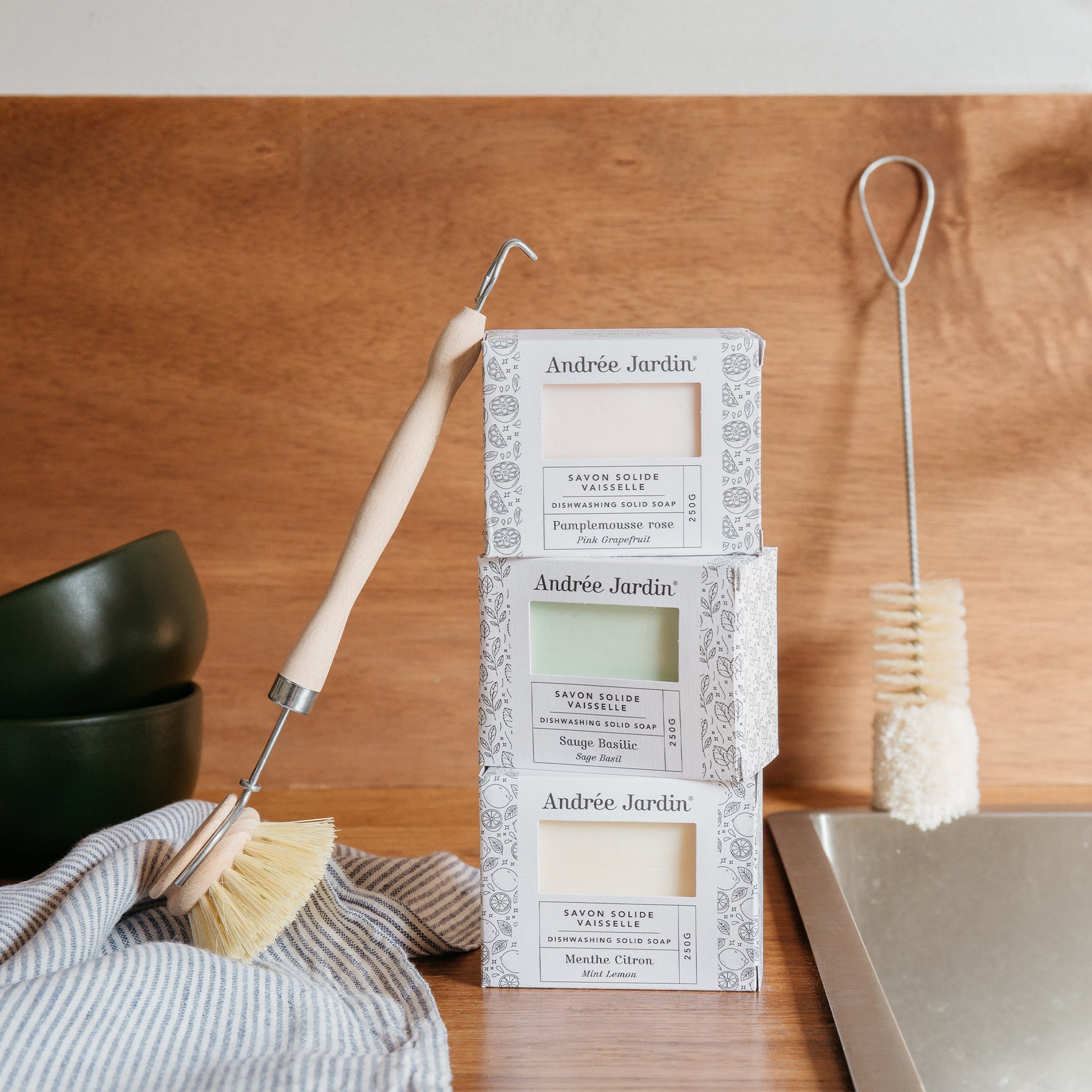 Dish brush with replaceable head
Recevez votre commande sous 48h à 72h. Livraison offerte dès 50€.
A simple, efficient and elegant dish brush. It is a great alternative to plastic versions, and is made from natural materials.
Genuine beech wood with stiff mixed plant fibers, it is naturally abrasive with a smooth texture that does not harm your dishes. When it get's dirty you can change its head with a new one.
Simply push out the wooden brush from its wire frame and swap it with a fresh dishwashing brush head.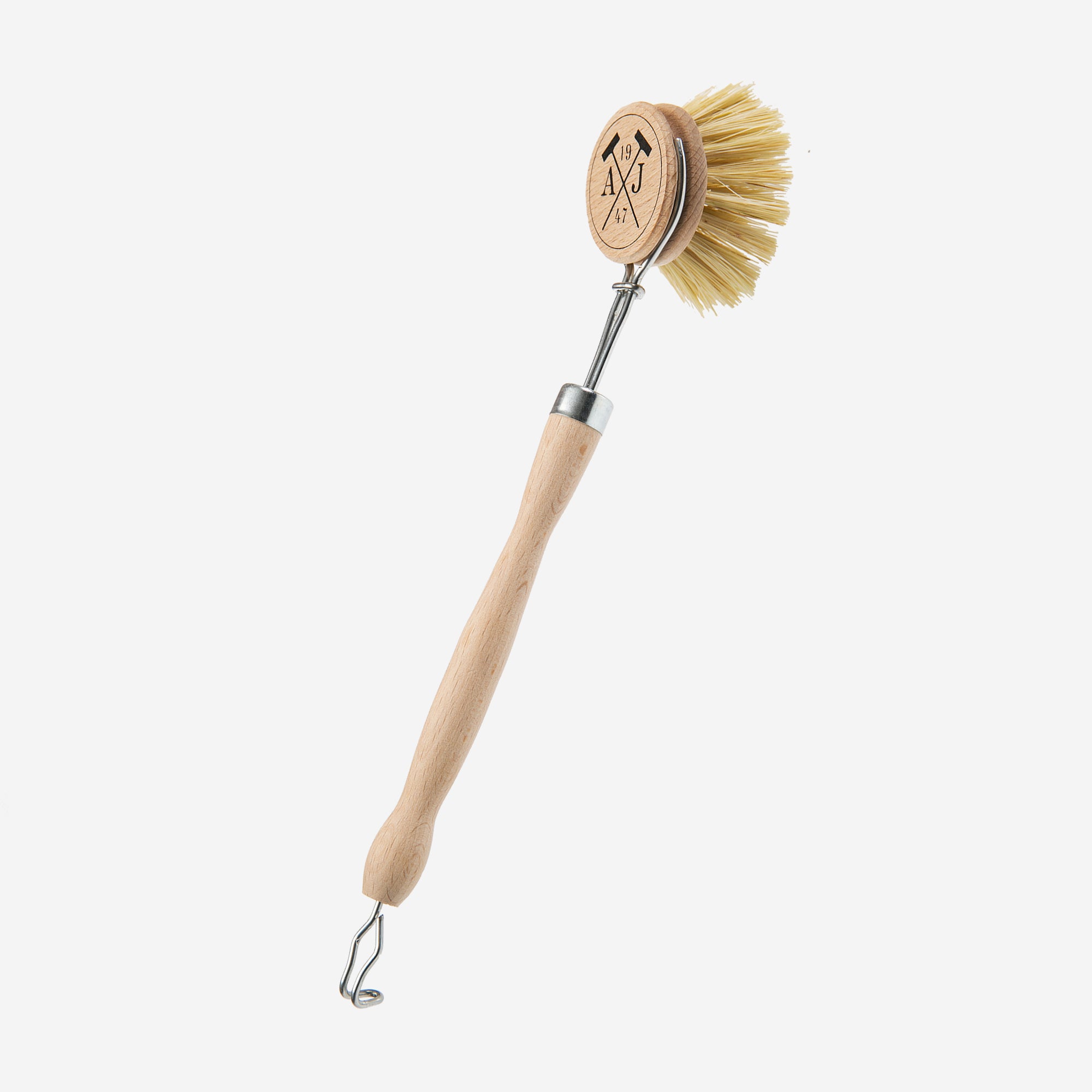 - Raw beech wood
- Tampico plant fibers
- Made in Europe
19 cm x 4 cm x 4 cm
Weight: 50 g
Don't leave your brush in water. After use, let it dry!