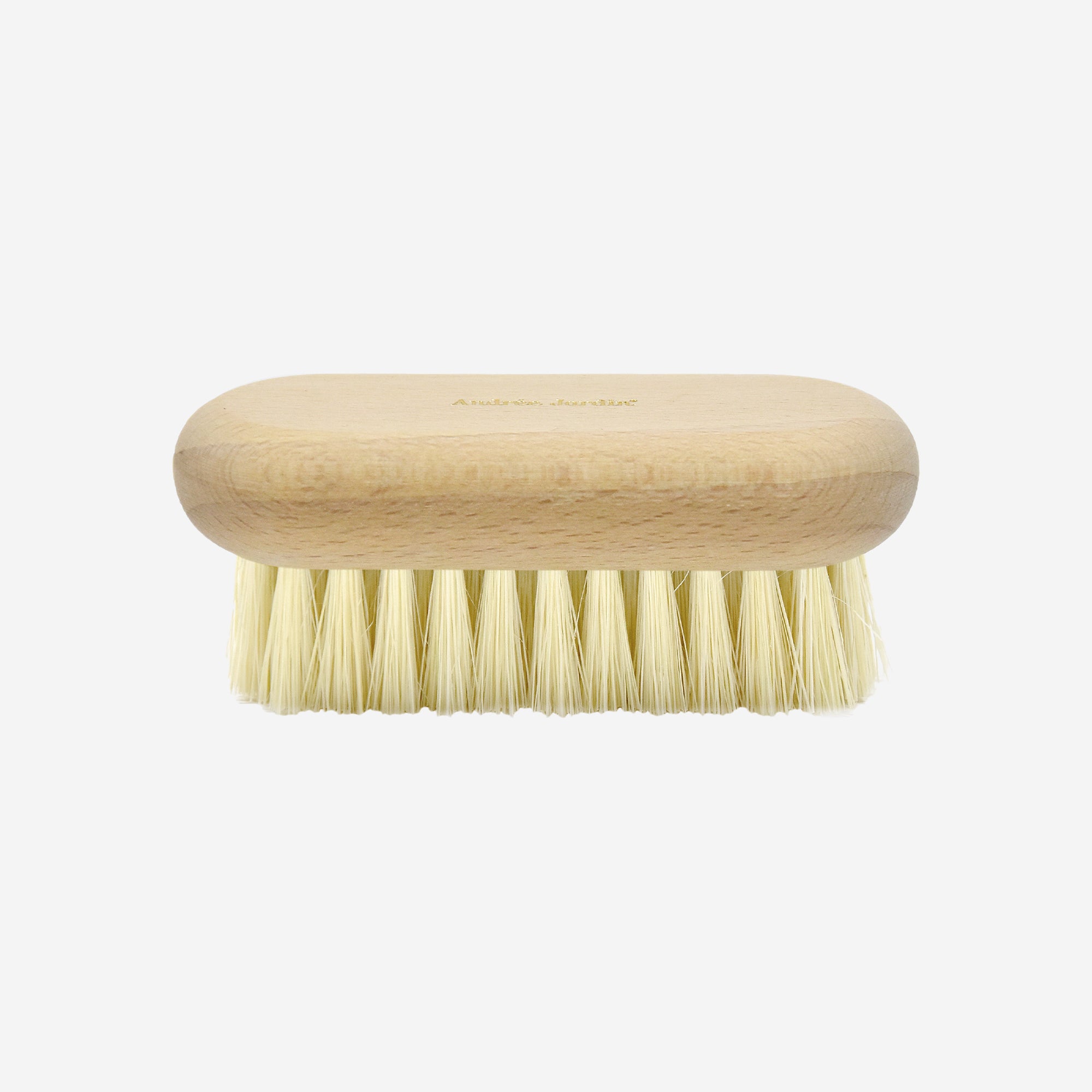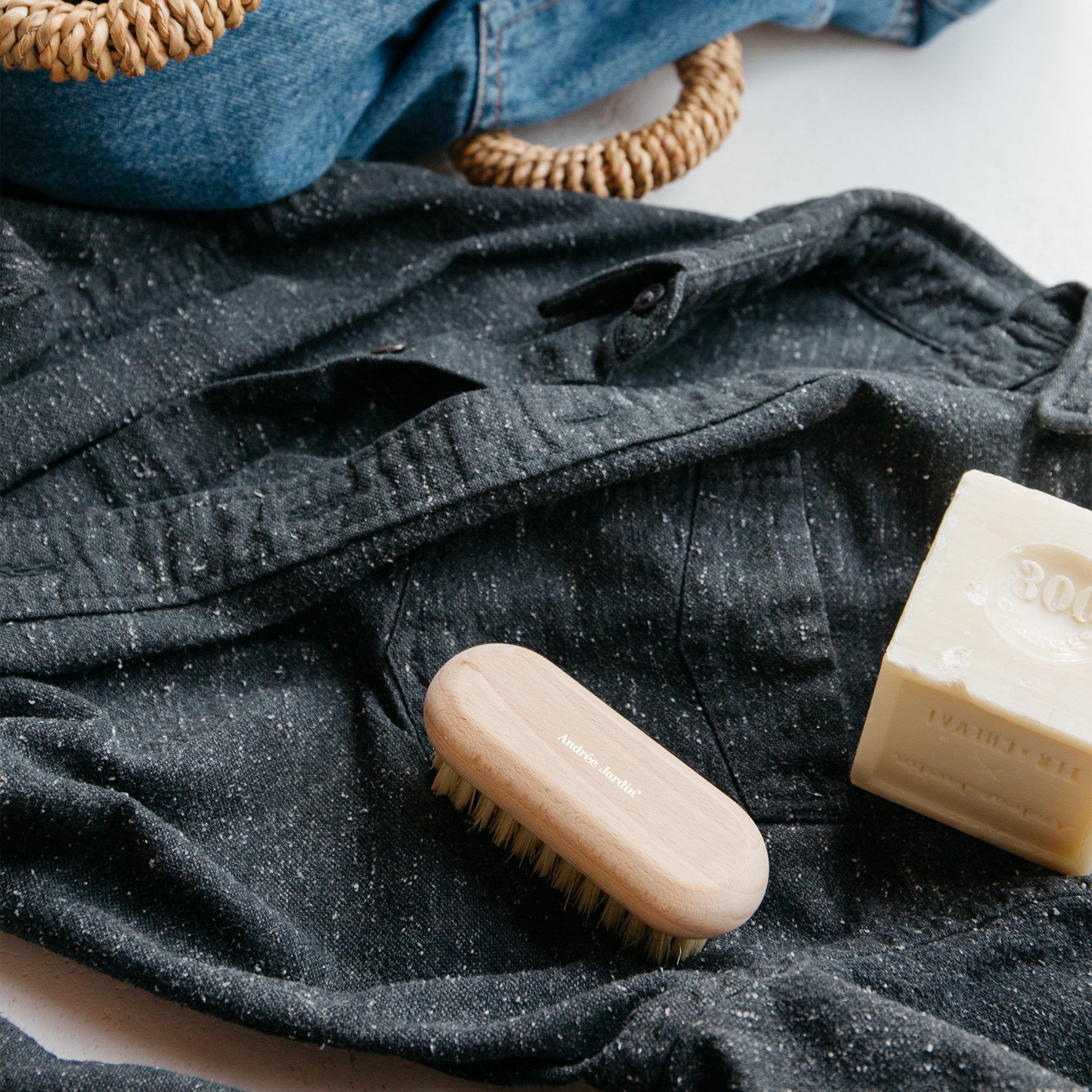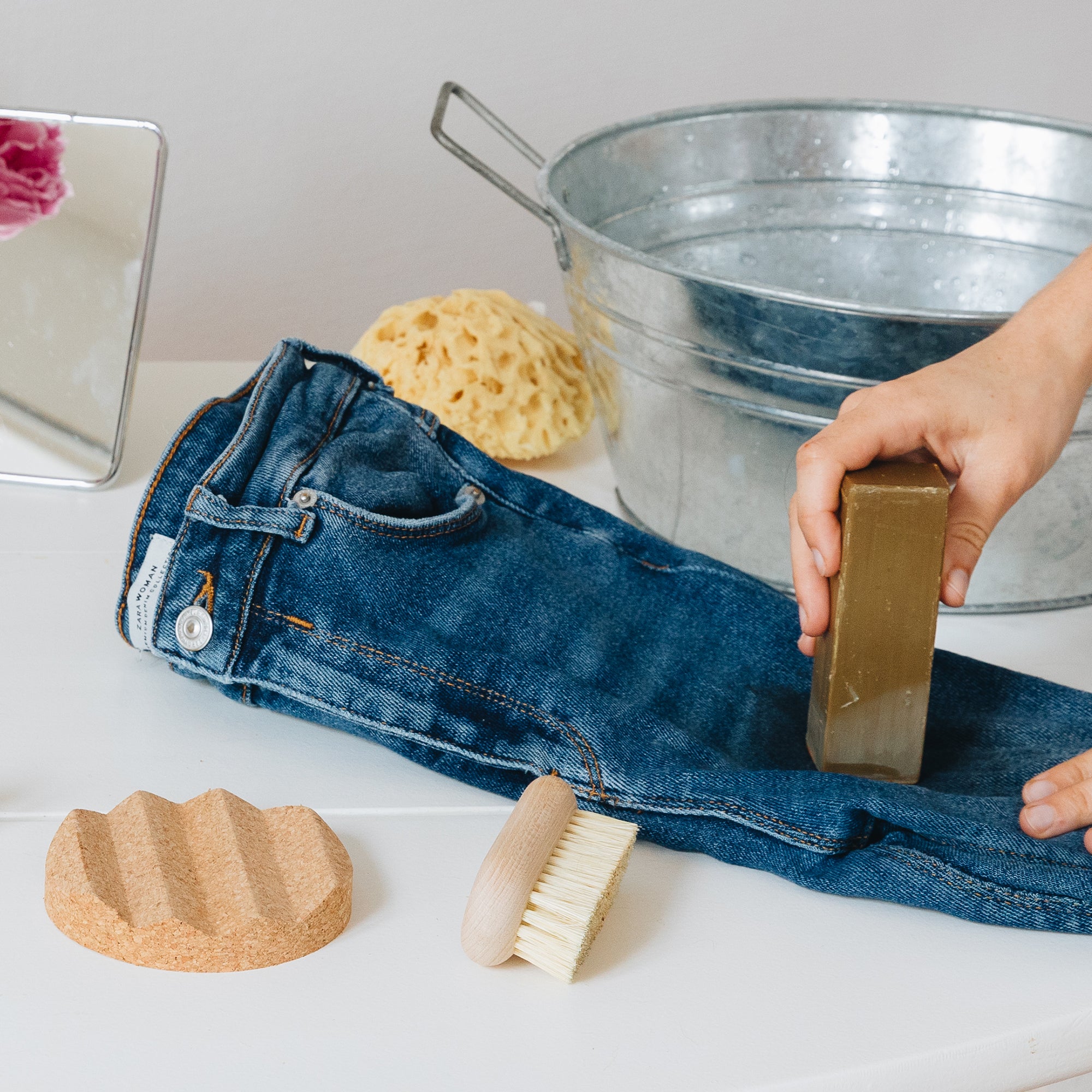 Laundry brush
Receive your order within 48 to 72 hours. Free delivery from 70€ in France.
This product was made in France with responsible materials
Say no more to chemical and aggressive products for your laundry! Among the best methods to remove stubborn stains, stain removal soap is one the most effective. What's missing is a brush capable of deep cleaning.
Look no further, our wooden Laundry Brush is ethical and plastic-free. Efficient thanks to the rigidity of its natural tampico fiber (Agave fiber) and comfortable thanks to its shape adapted for an excellent grip.
Available in beechwood or heat treated ashwood. Made in France.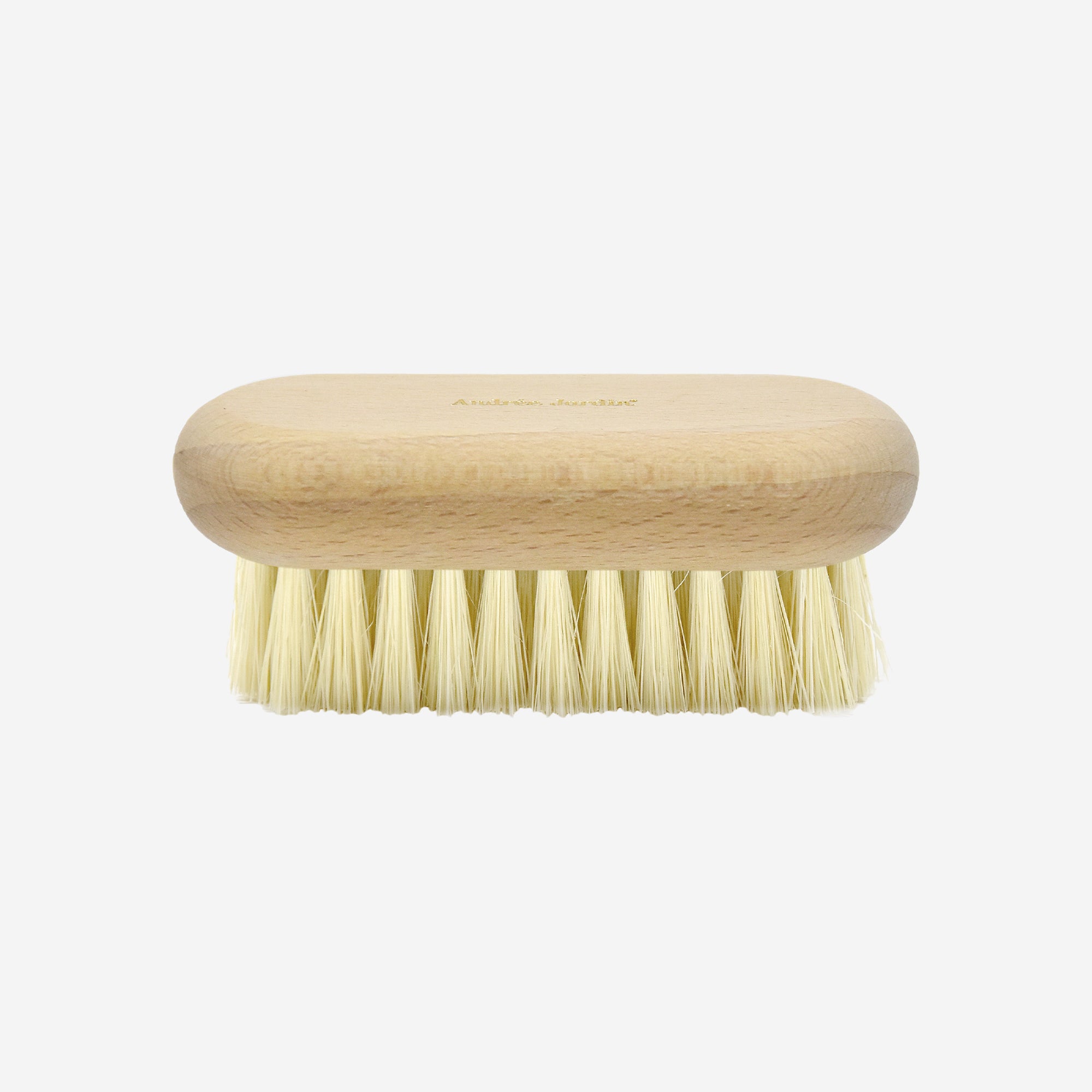 - Beechwood or heat treated ashwood from French sustainably managed forests
- Tampico plant fibres
- Made in France
9,5 cm x 4 cm x 4 cm
Weight: 50 g
1. Use a stain removal soap
2. Moisten the soap and apply it directly to the stain in a thick layer
3. Scrub the stain with the brush
4. Machine wash your clothes if necessary