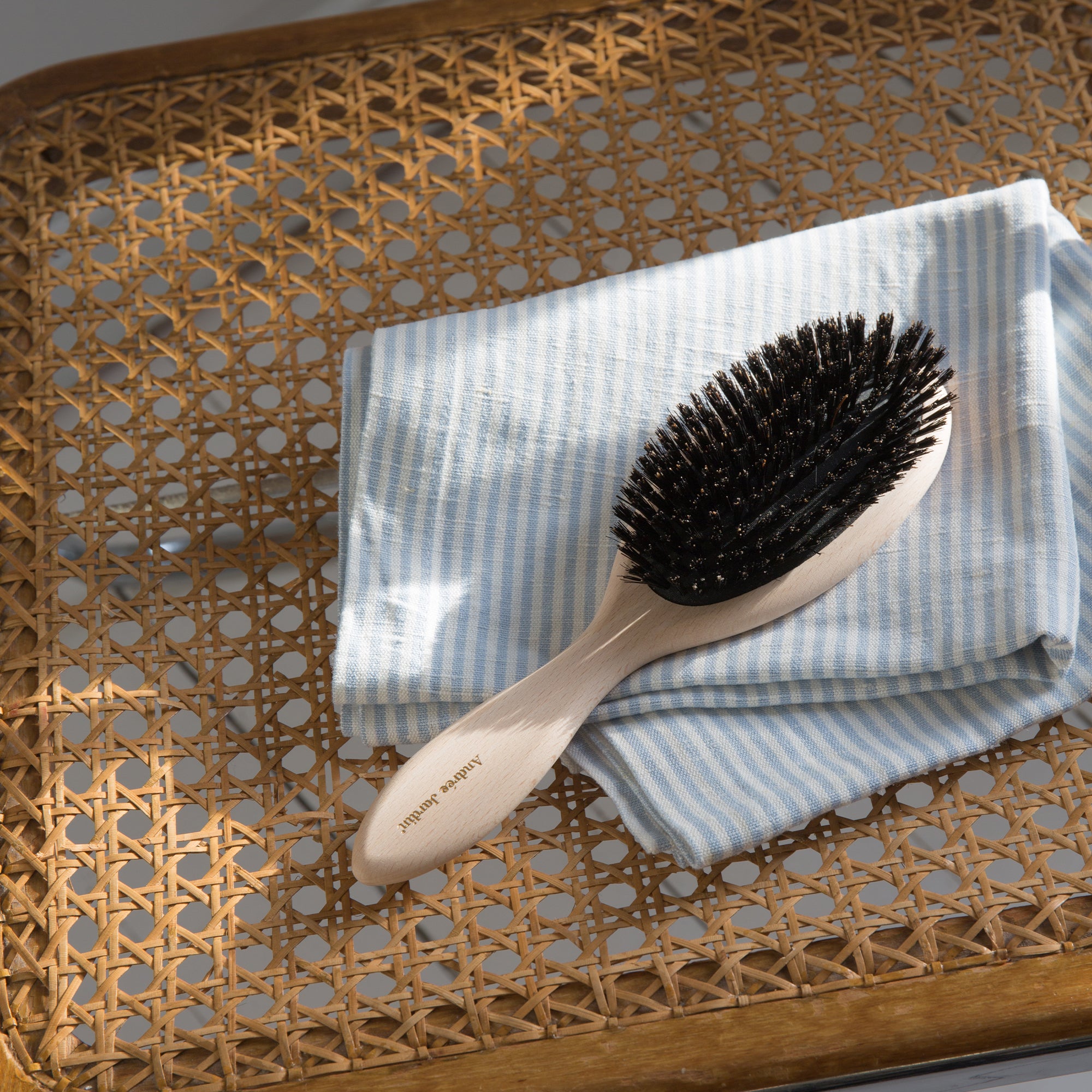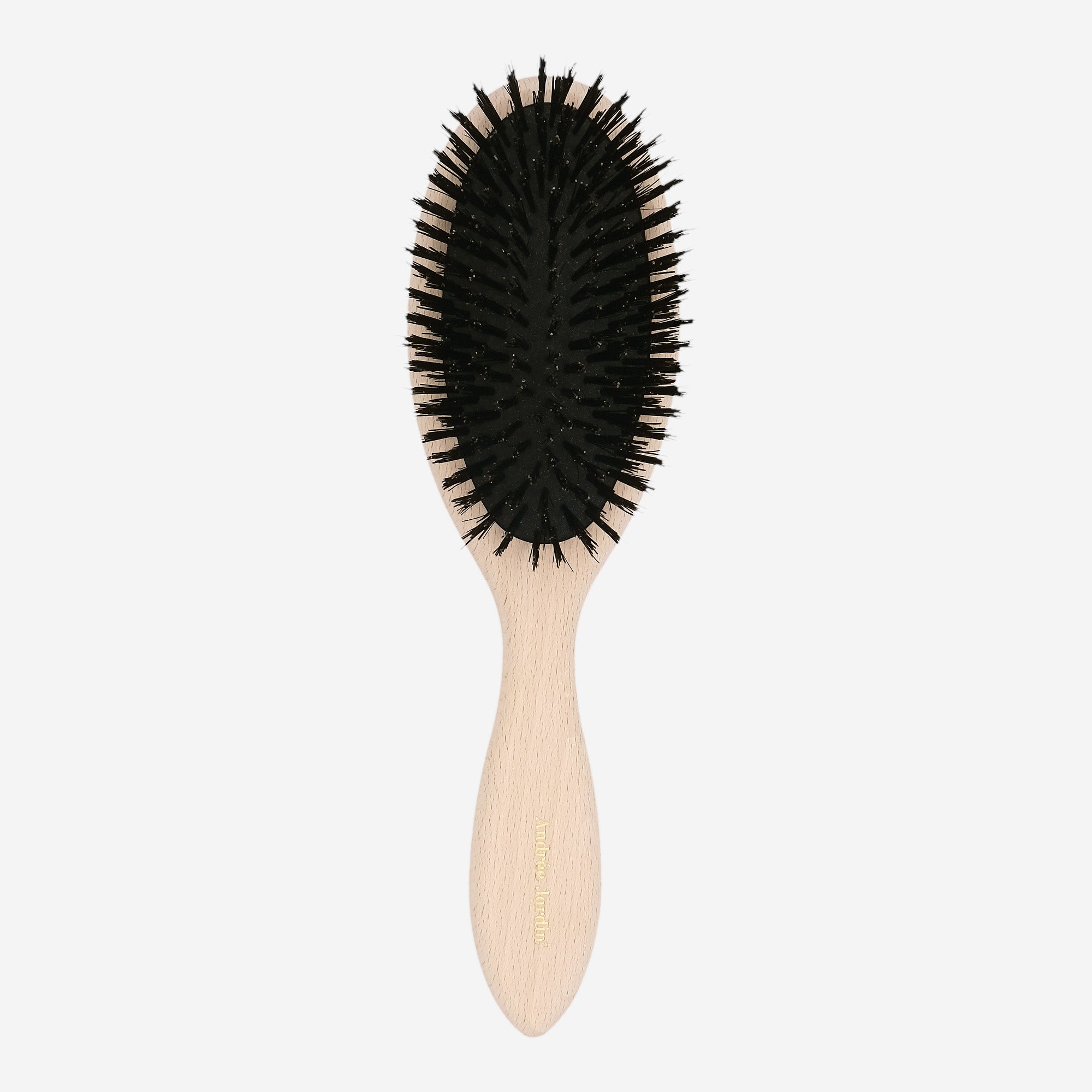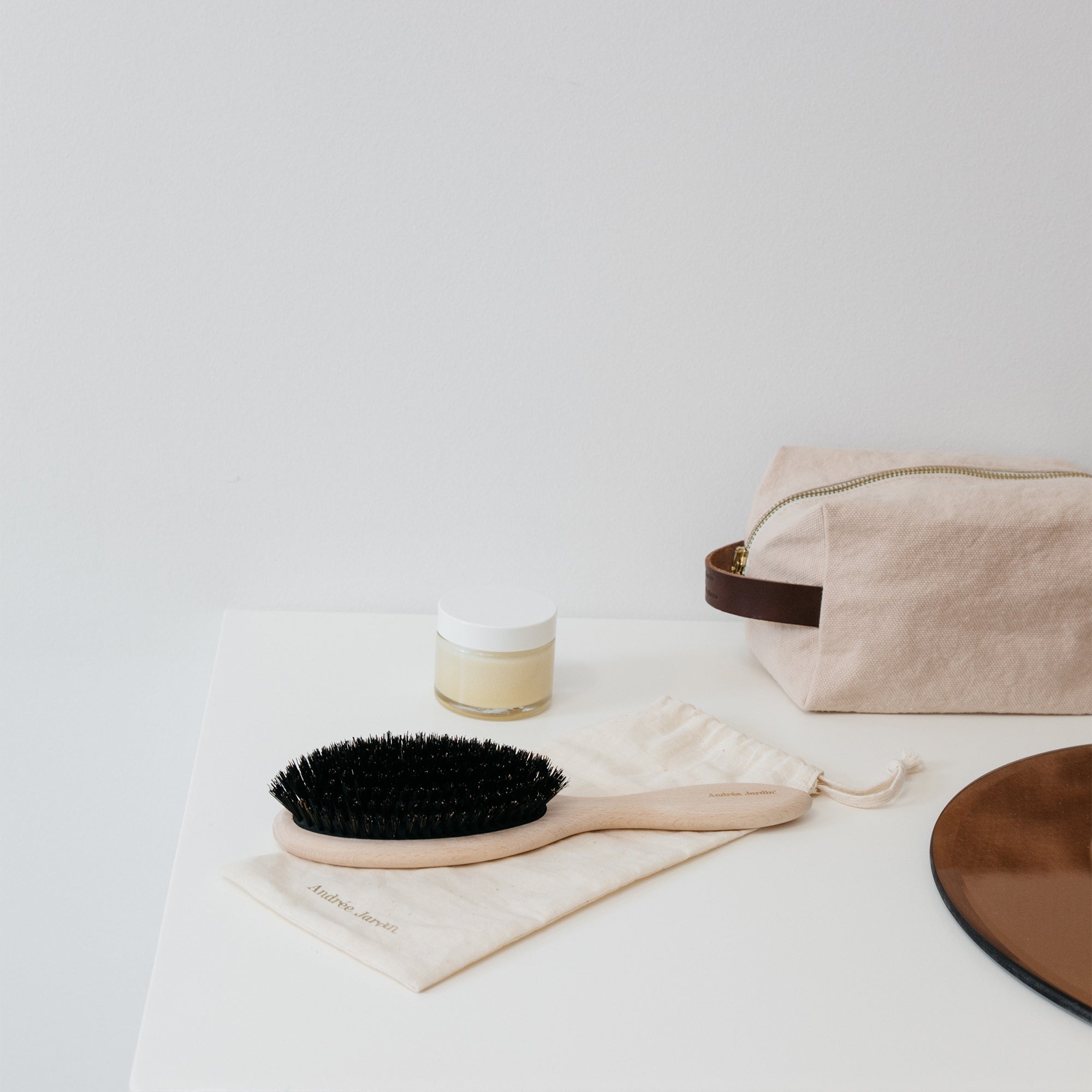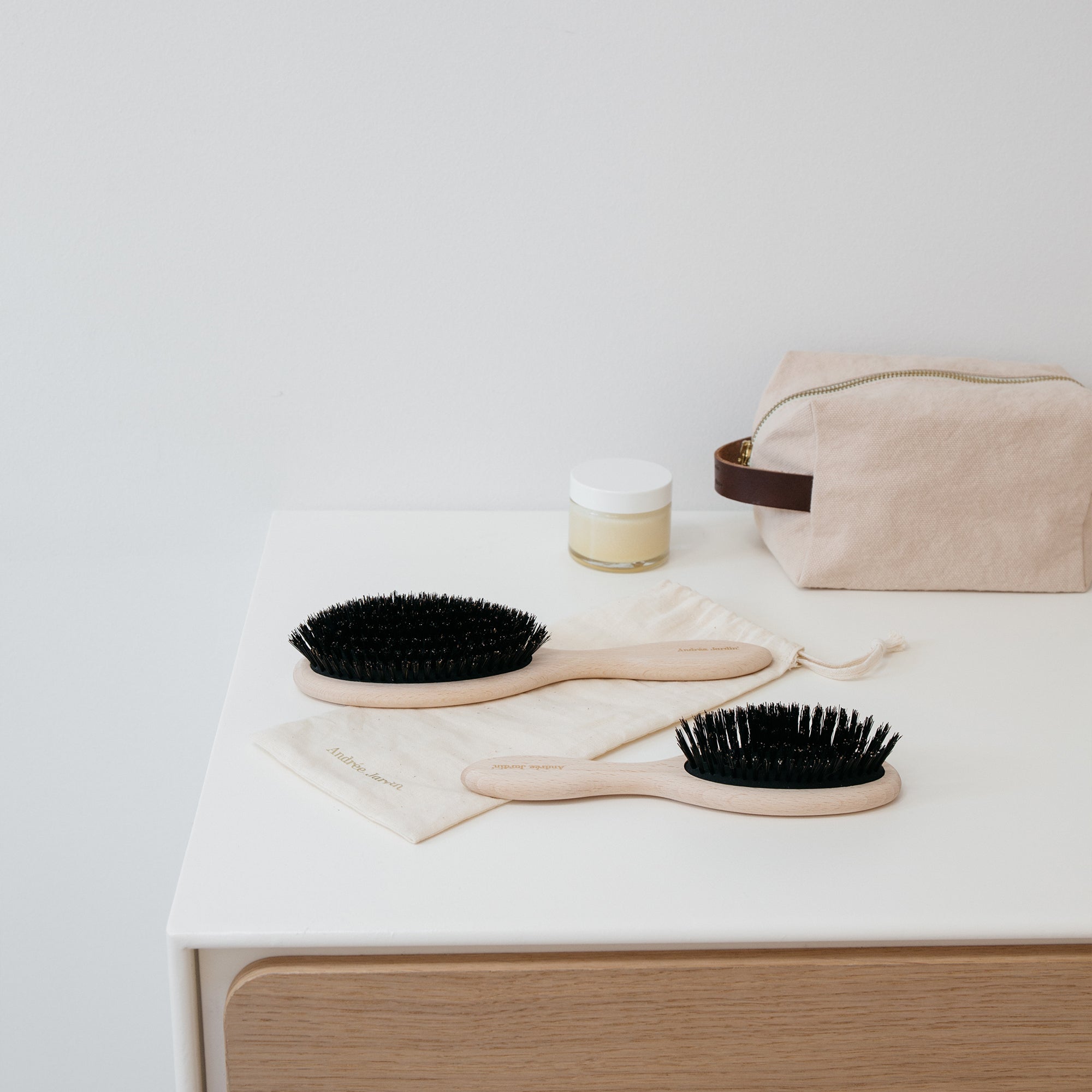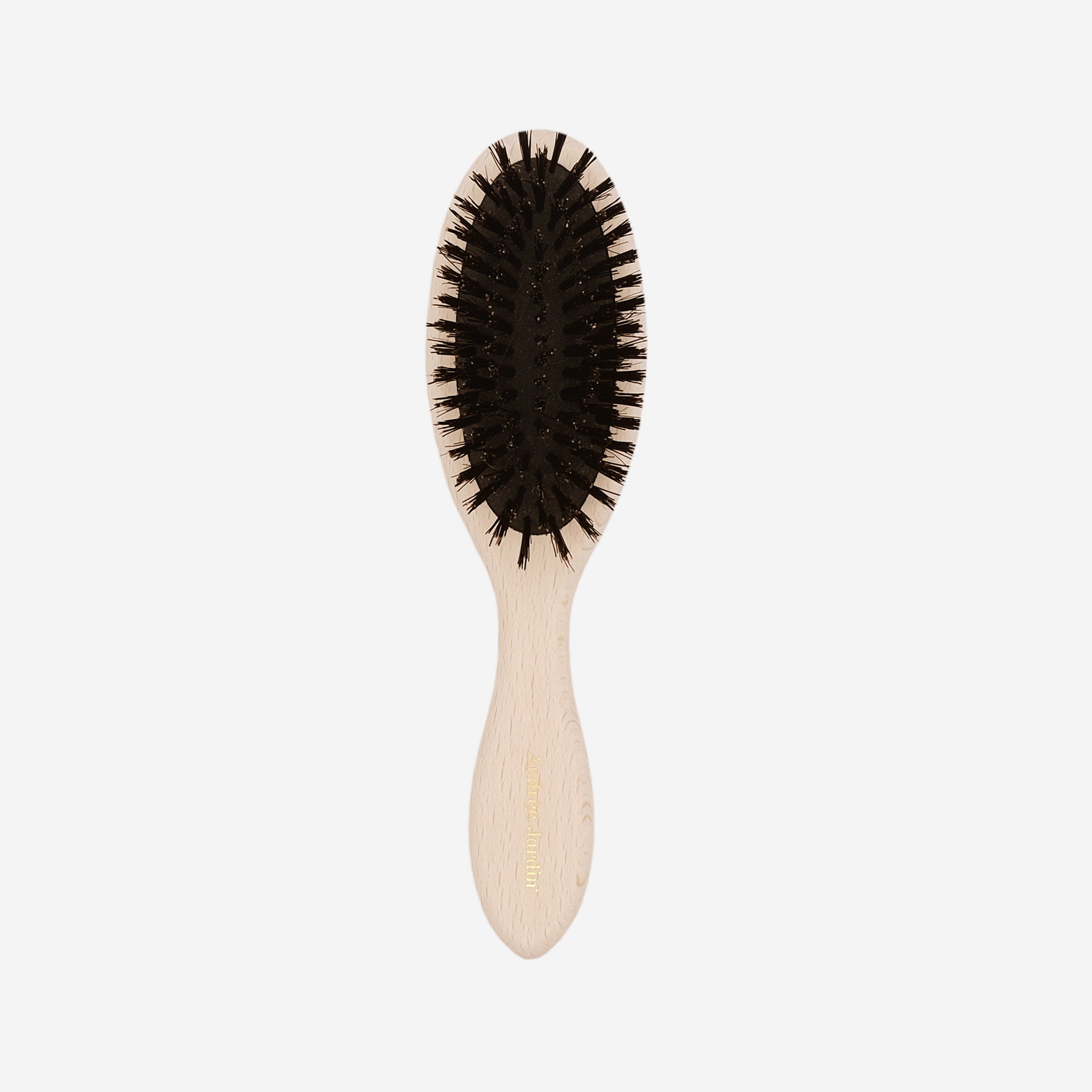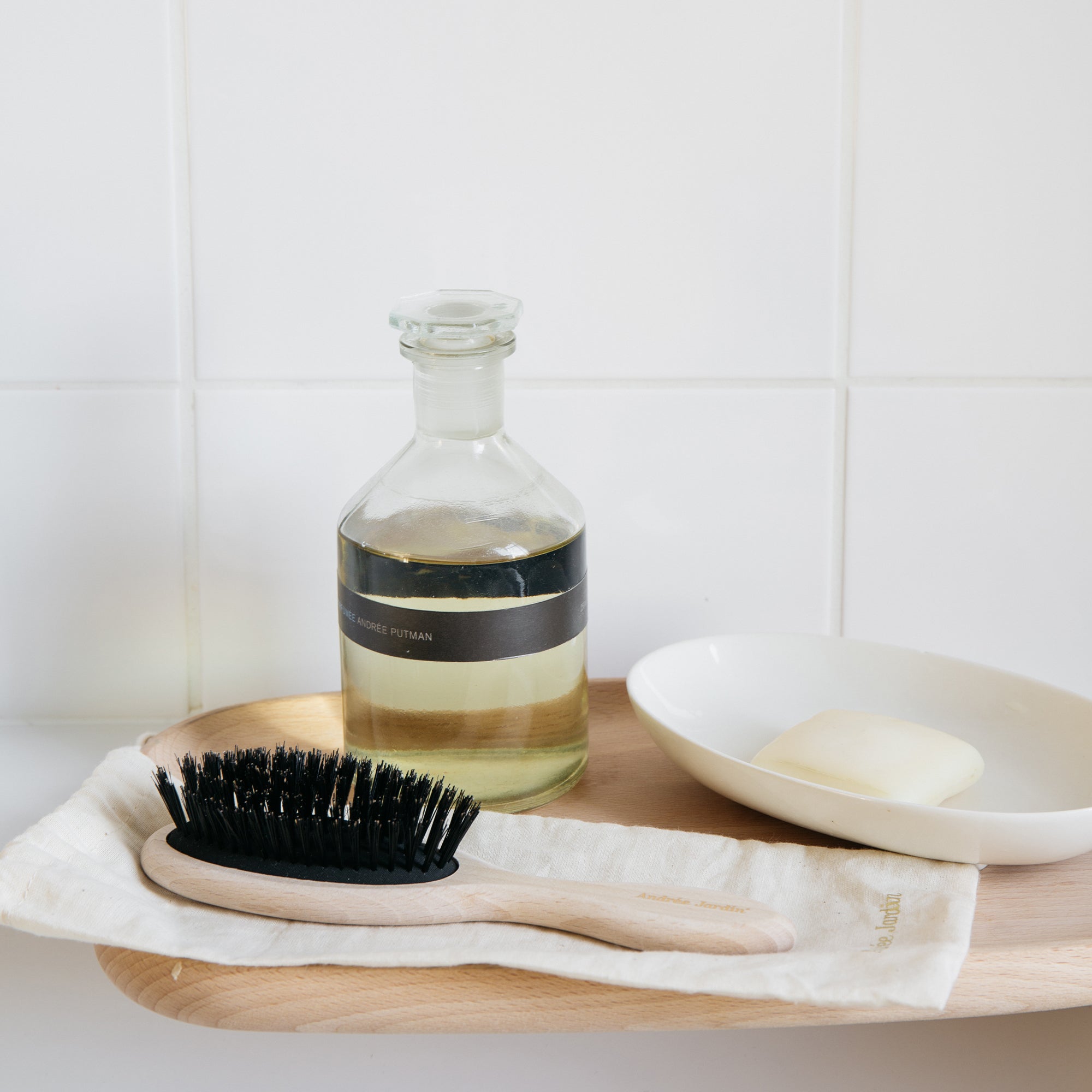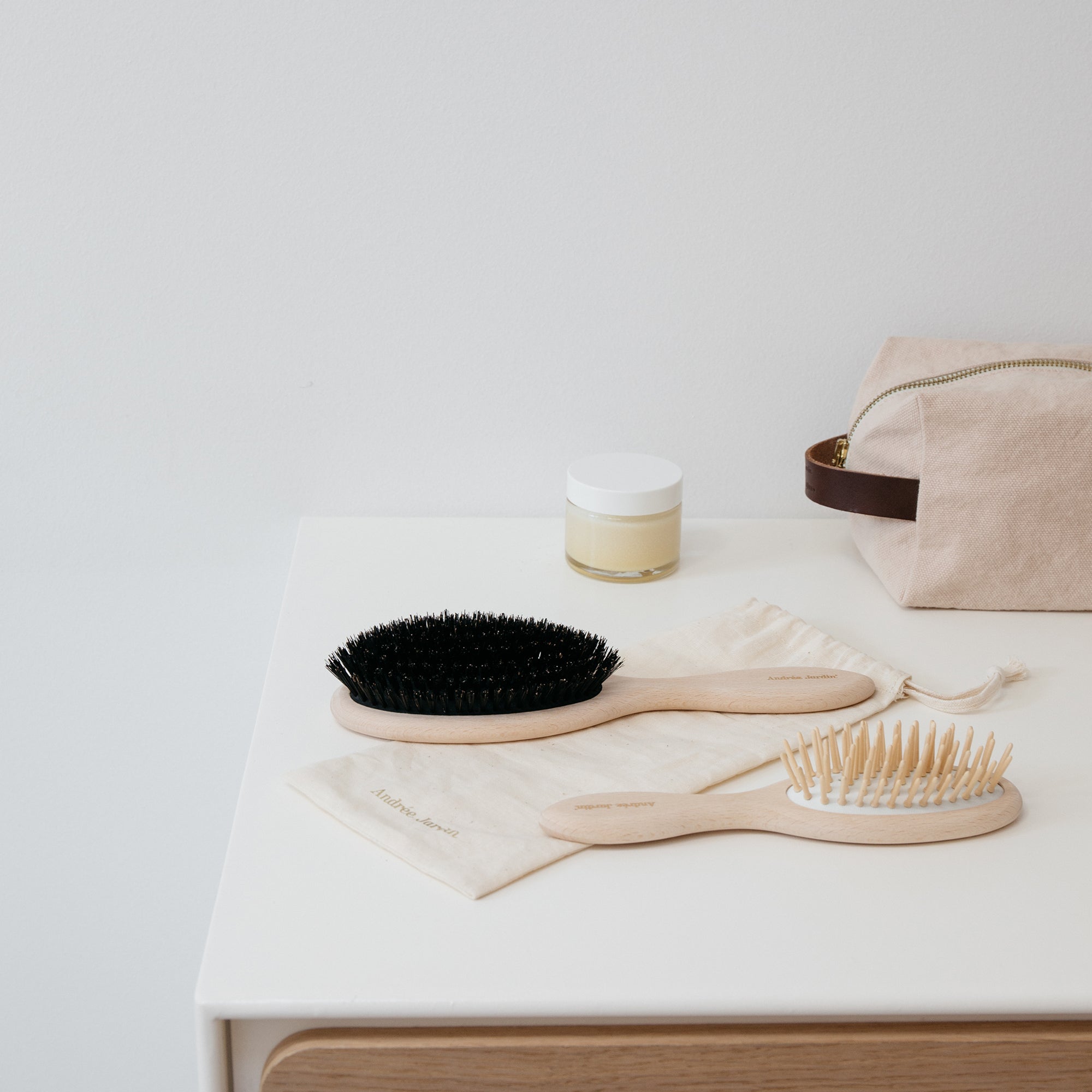 Boar bristle hair brush
Receive your order within 48 to 72 hours. Free delivery from 70€ in France.
This product was made in France with responsible materials
This traditional hair brush is made from beech wood & boar bristle. Minimizing static, the boar bristles help give your hair a beautiful shine.
This hair brush will make a wonderful gift for those who love to keep their hair looking happy and healthy.
With beechwood ethically sourced from sustainably managed forests, this brush is a great alternative to plastic hair care products.
Available in small and regular size. Made in France.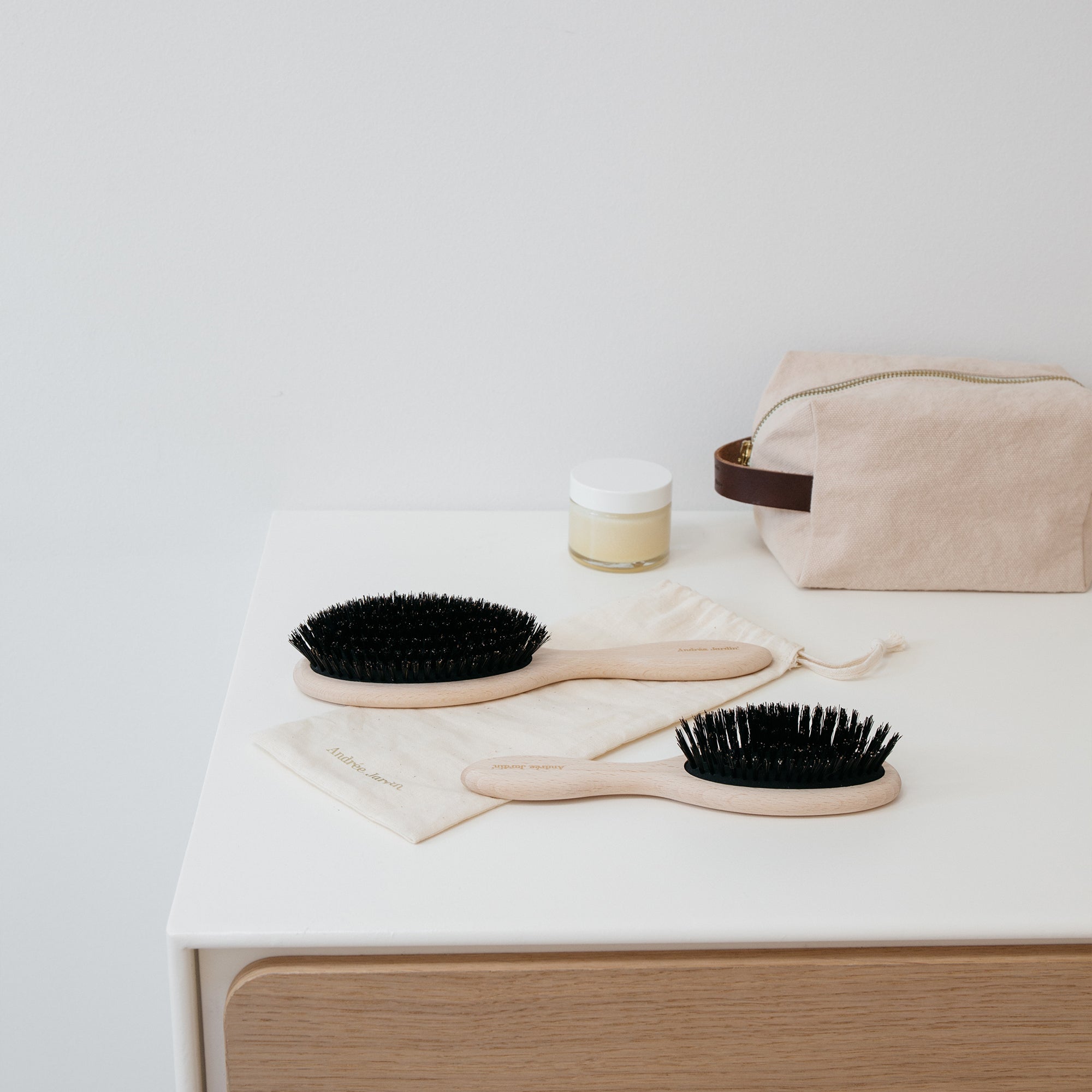 - Frame made of raw beech wood from French sustainably managed forests
- Natural rubber membrane
- 100% boar bristles
- Cotton bag
- Made in France
- Regular size: 21 cm x 7 cm x 5 cm
- Small size: 18 cm x 5 cm x 4 cm
Remove hair from your brush regularly with a comb or by hand. Clean your brush with warm soapy water, then rinse it.