Pourquoi choisir un balai Andrée Jardin pour faire son ménage ?
Le balai, un accessoire de ménage qui ne peut être beau ? Détrompez-vous, chez Andrée Jardin, il est design, fonctionnel et fabriqué en France !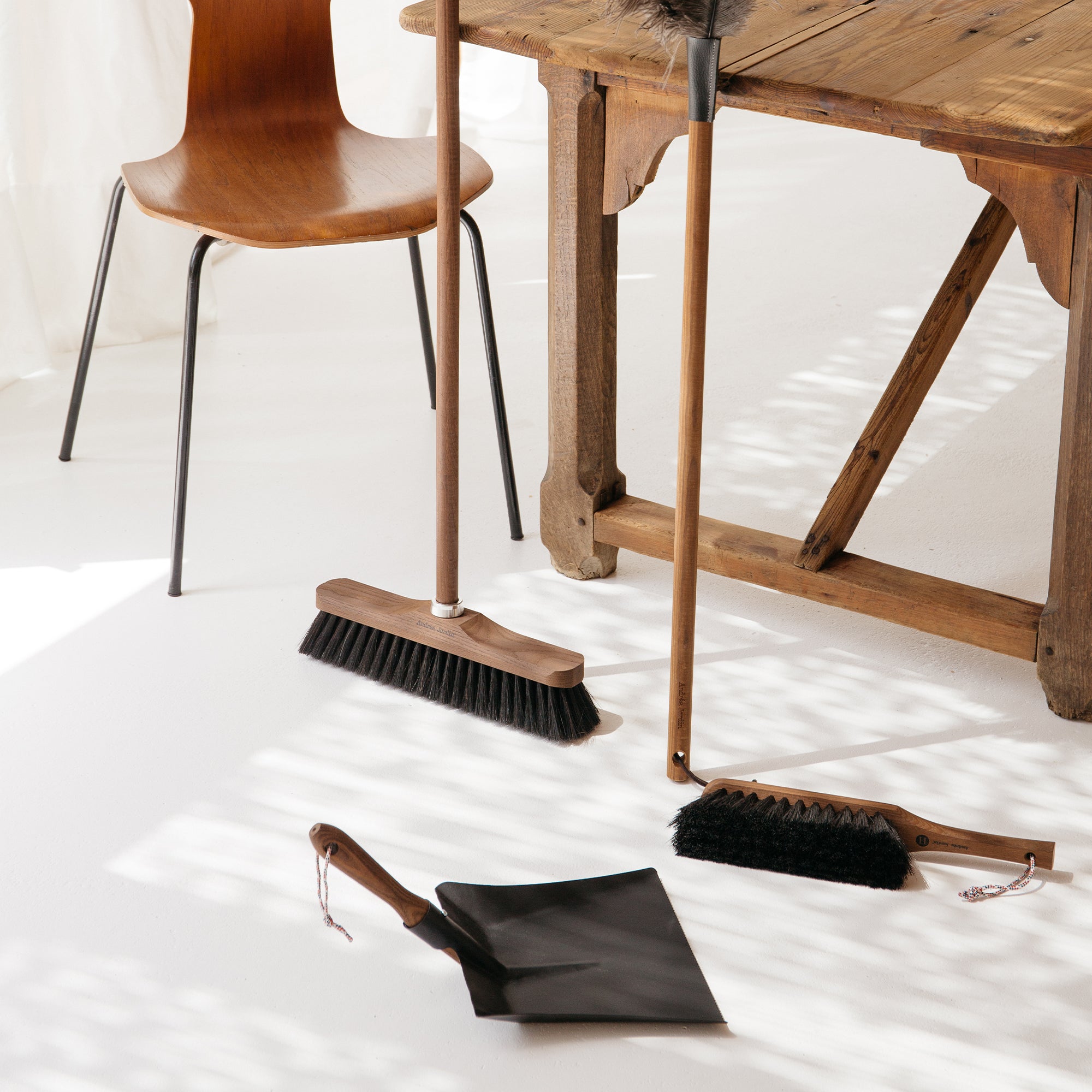 Le design de nos balais
Dans l'entretien de la maison, on se trouve souvent face à des produits racontant toujours la même chose, sans émotions. En s'associant à des designers à sa création,  Andrée Jardin propose aujourd'hui une gamme complète de brosses et balais pour satisfaire tous les goûts.
Les collections Clynk & Clynk Nature sont signées  des designers nantais 

Mr & Mrs Clynk

 pour Andrée Jardin.  Robuste et soignée, cette collection s'adaptera parfaitement au design contemporain.
Les collections Frêne / Hêtre / Chêne : un design identique basé sur le savoir-faire de la brosserie, décliné en 3 versions différentes de bois. Le bois de frêne traité naturellement offre une couleur brun caramel, le bois de hêtre offre lui un aspect brut et enfin le bois de chêne montre toute son élégance et sa noblesse.
La collection Vintage :  une gamme en bois de hêtre thermolaqué (gris, rose, sauge ou noir) typiques de cette époque moderniste d'après-guerre.
Quel choix de poils pour mon balai ?
Grâce à son savoir-faire en tant que maitre brossier et aux évolutions, Andrée Jardin vous offre une sélection de poils adaptée pour chaque sol et environnement.

Crin pur : le poil le plus doux chez Andrée Jardin. Il est très efficace pour ramasser la poussière et respectueux de tous les sols même les plus délicats. Idéal pour l'intérieur.

Mélange crin / tampico (fibre extraite de l'Agave Lechuguilla) : Une fibre naturelle. Il est donc idéal pour tous type de sols et d'espaces intérieurs, mais aussi pour la terrasse.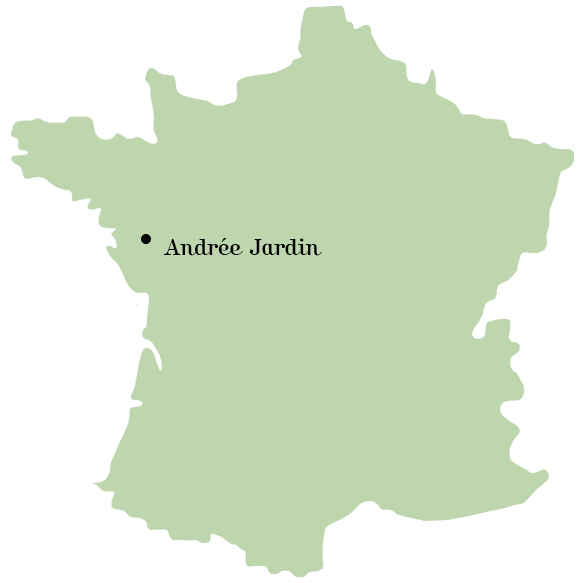 Une fabrication en France
Plus qu'une manufacture, Andrée Jardin est avant tout une histoire de passion, une histoire de famille. À l'origine de cette jolie brosserie française, Andrée Jardin et son futur mari, George-René Julio, apprenti brossier à Nantes sur les quais de l'Erdre, non loin des abattoirs de Talensac où la maison se fournit en matières premières.
En 1947, il ouvre sa propre fabrique « La Brosserie Julio ». En 2012, les petits enfants Jean-Baptiste Julio et François-Marie Julio qui ont repris la société peu de temps auparavant, décident de lancer une marque grand public nommé Andrée Jardin, en hommage à leur grand-mère.
Des matériaux nobles et écoresponsables
Andrée Jardin s'engage pour un monde plus écoresponsable en réduisant l'utilisation de plastique dans sa gamme de produits. Ainsi aujourd'hui Andrée Jardin ne vend aucun balai en plastique. Tous les balais sont fabriqués en bois : hêtre, frêne ou chêne.

Le bois est français et issu de forêts gérées durablement. Le bois de chêne de nos balais est issu par exemple de la Forêt de Compiègne.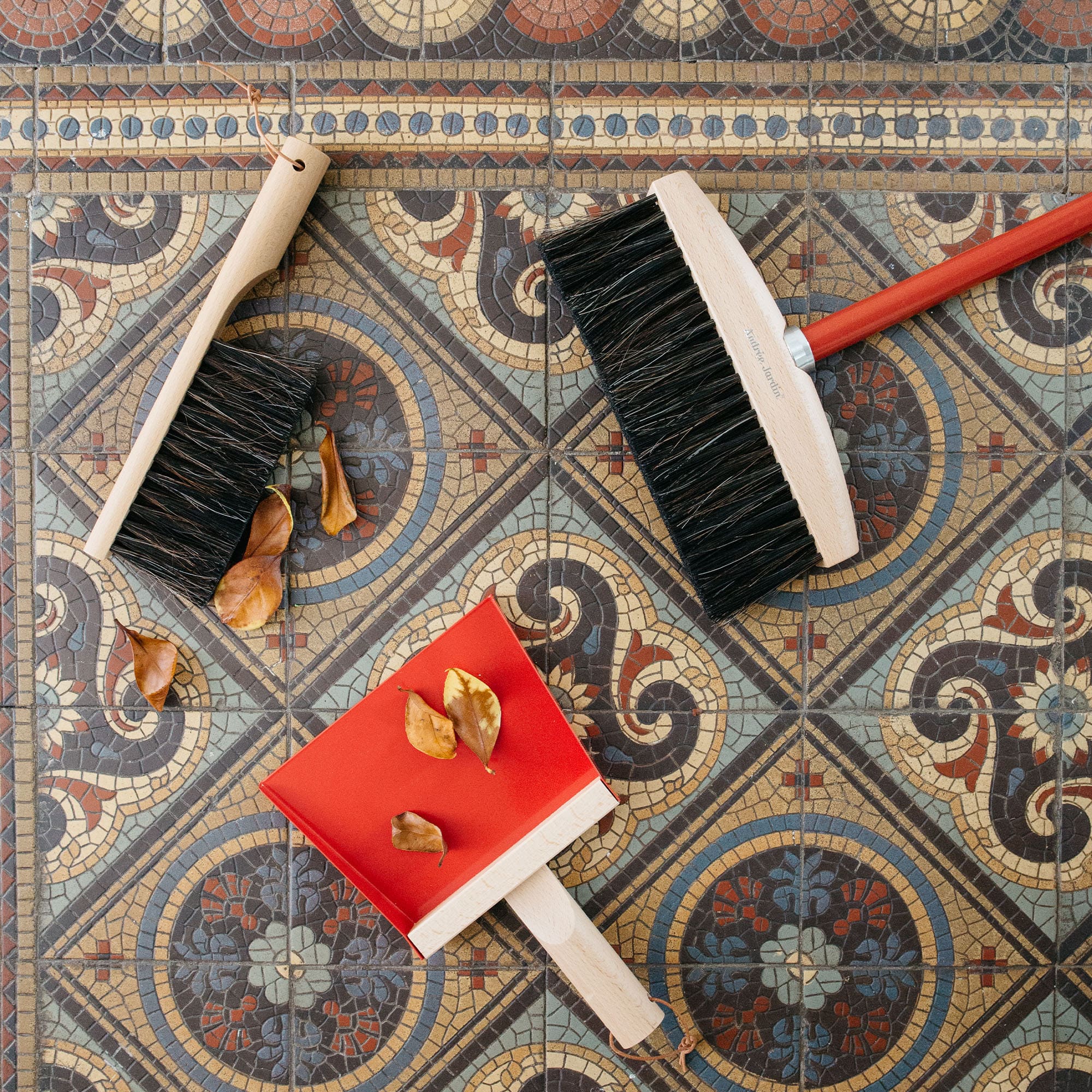 Des balais designs et français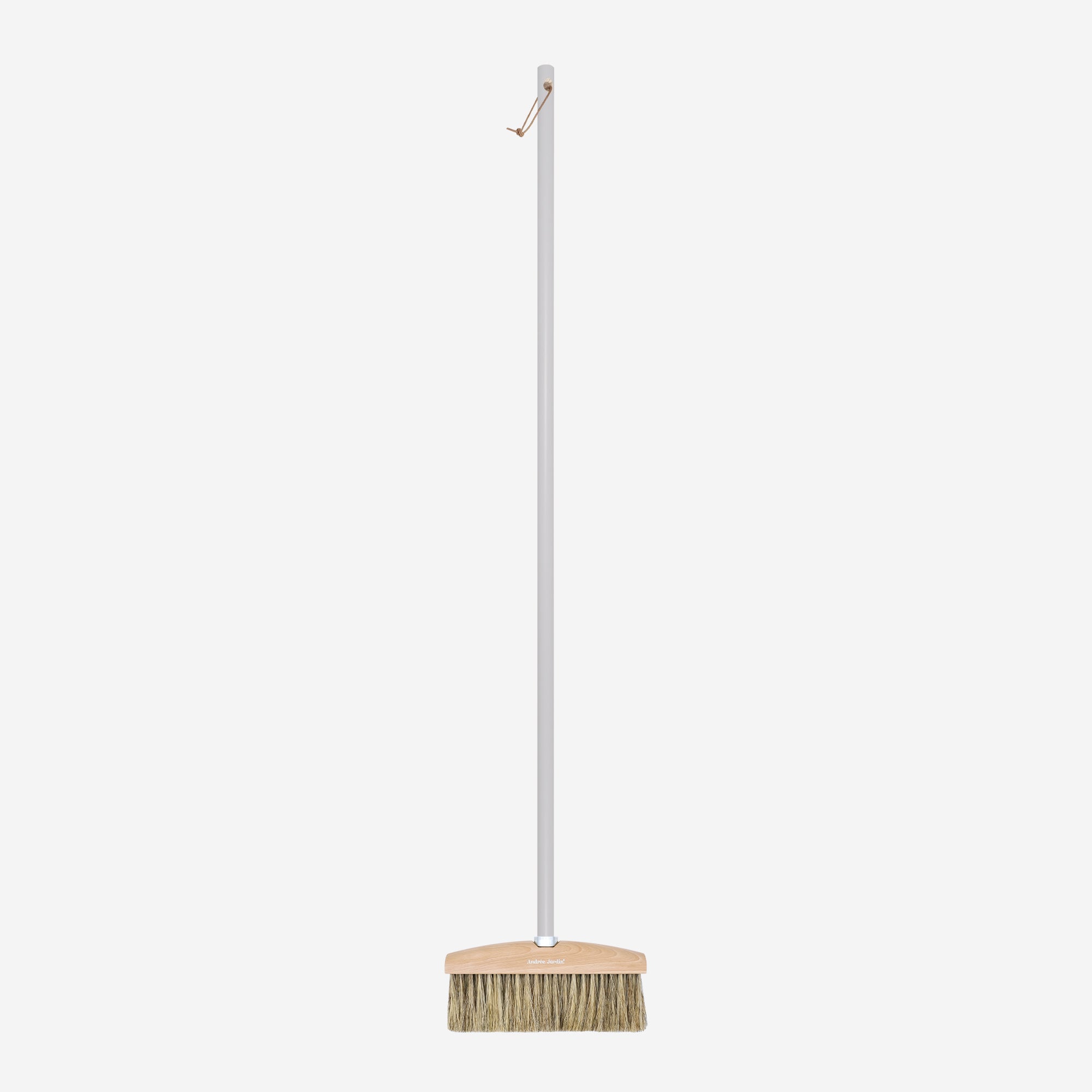 ---
This broom is designed by Mr & Mrs Clynk for Andrée Jardin to lend a contemporary flourish to traditional brushes.
Expertly produced in France by skilled artisans using century-old traditions. Made of beech wood and bristles crafted from a mix of horsehair and tampico vegetal fibres, 100% natural.
Pickup available at Andrée Jardin - Treillières
Usually ready in 24 hours
Andrée Jardin - Treillières