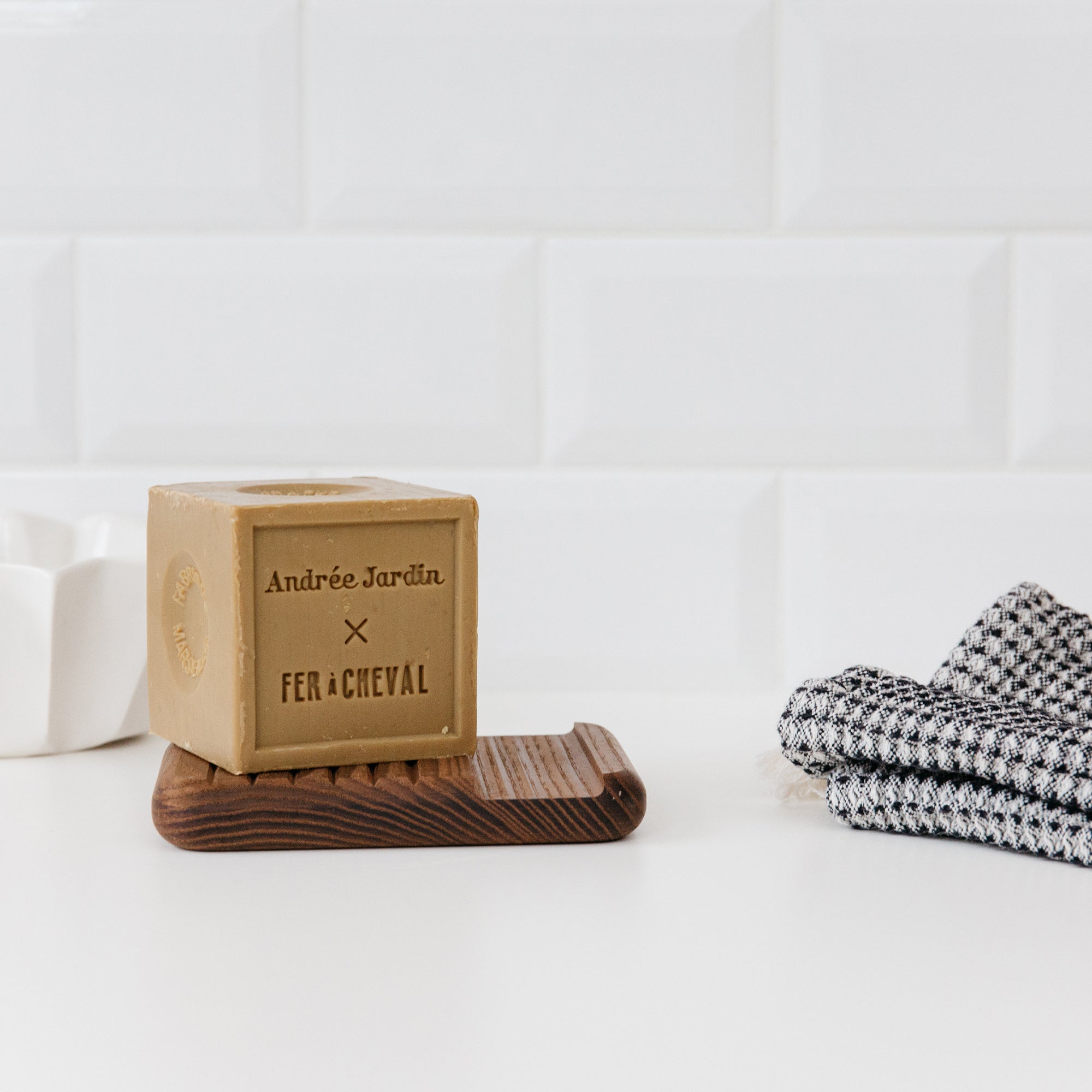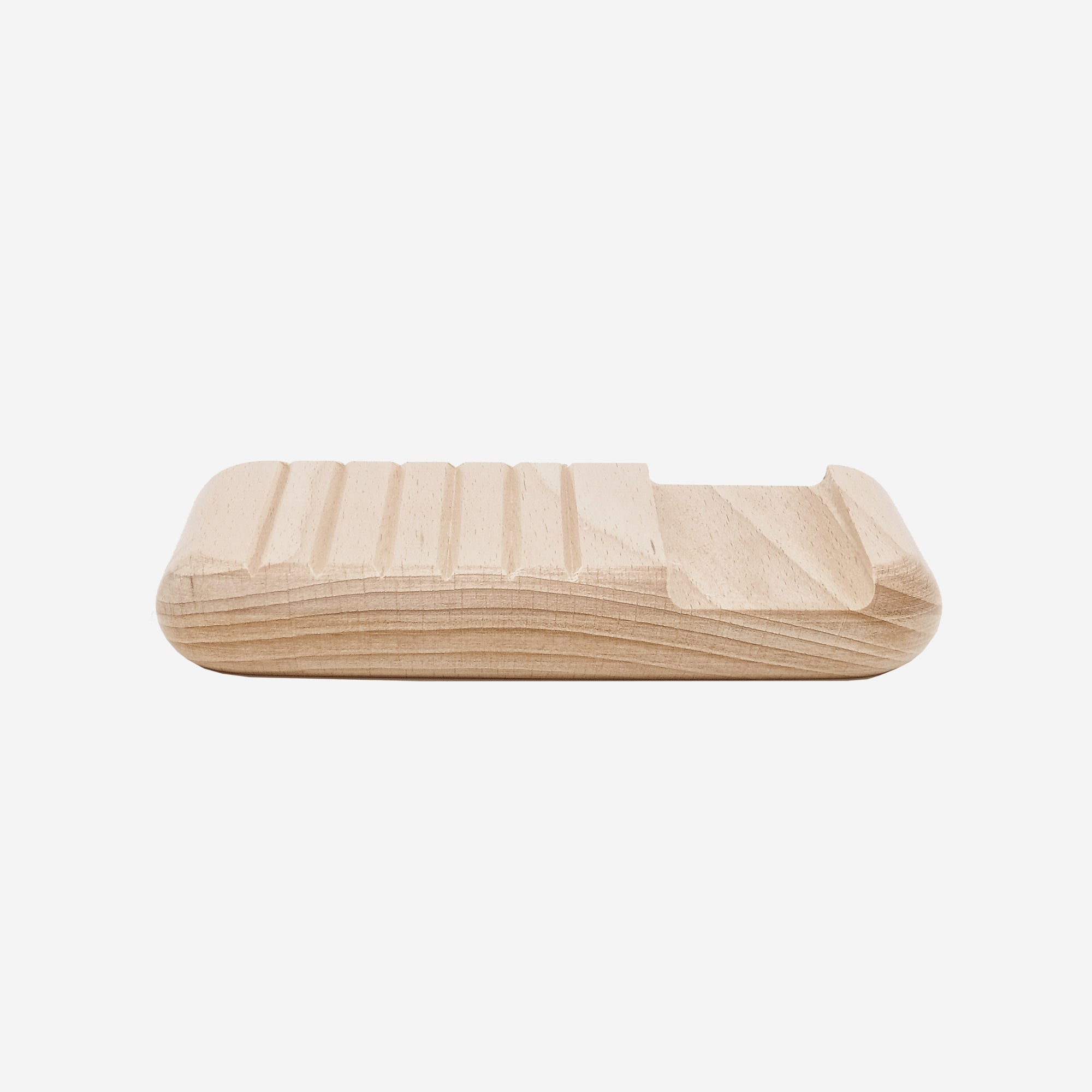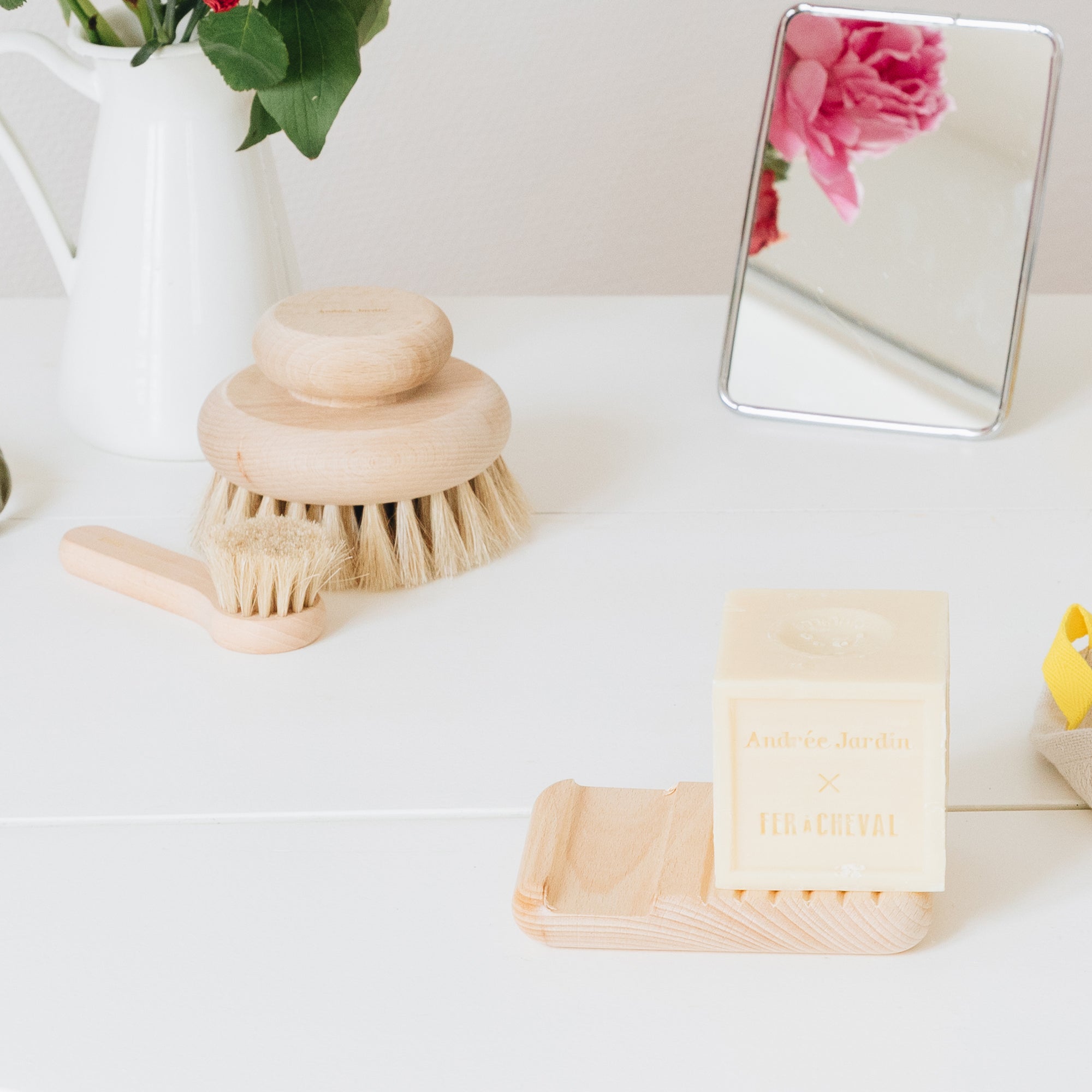 Wooden soap dish
Receive your order within 48 to 72 hours. Free delivery from 70€ in France.
This product was made in France with responsible materials
Perfect to store your soap on your sink-side, this Wodden Soap Dish is made from sustainably sourced wood with deep ridges so your soap doesn't stick to it and water can easily run away. Its sleek design is sure to look stylish in any bathroom. Fits a 300g bar of soap with space for a nail brush (sold separately).
Made in France.
- Beechwood or heat treated ashwood from French sustainably managed forests
- Made in France
12 cm x 9 cm x 2 cm
Weight: 0,11 kg
You can clean the soap dish with soapy water. Drain well after use.