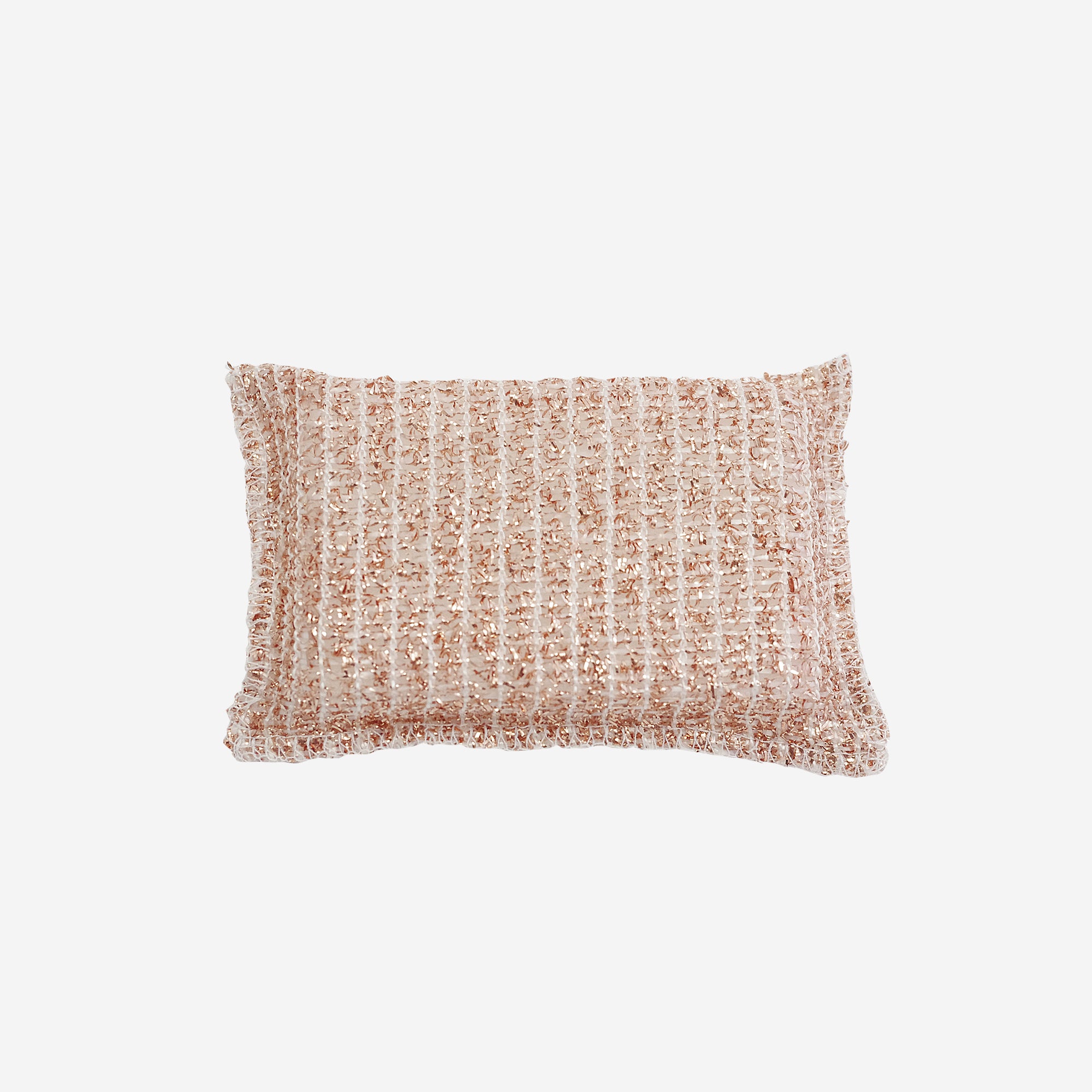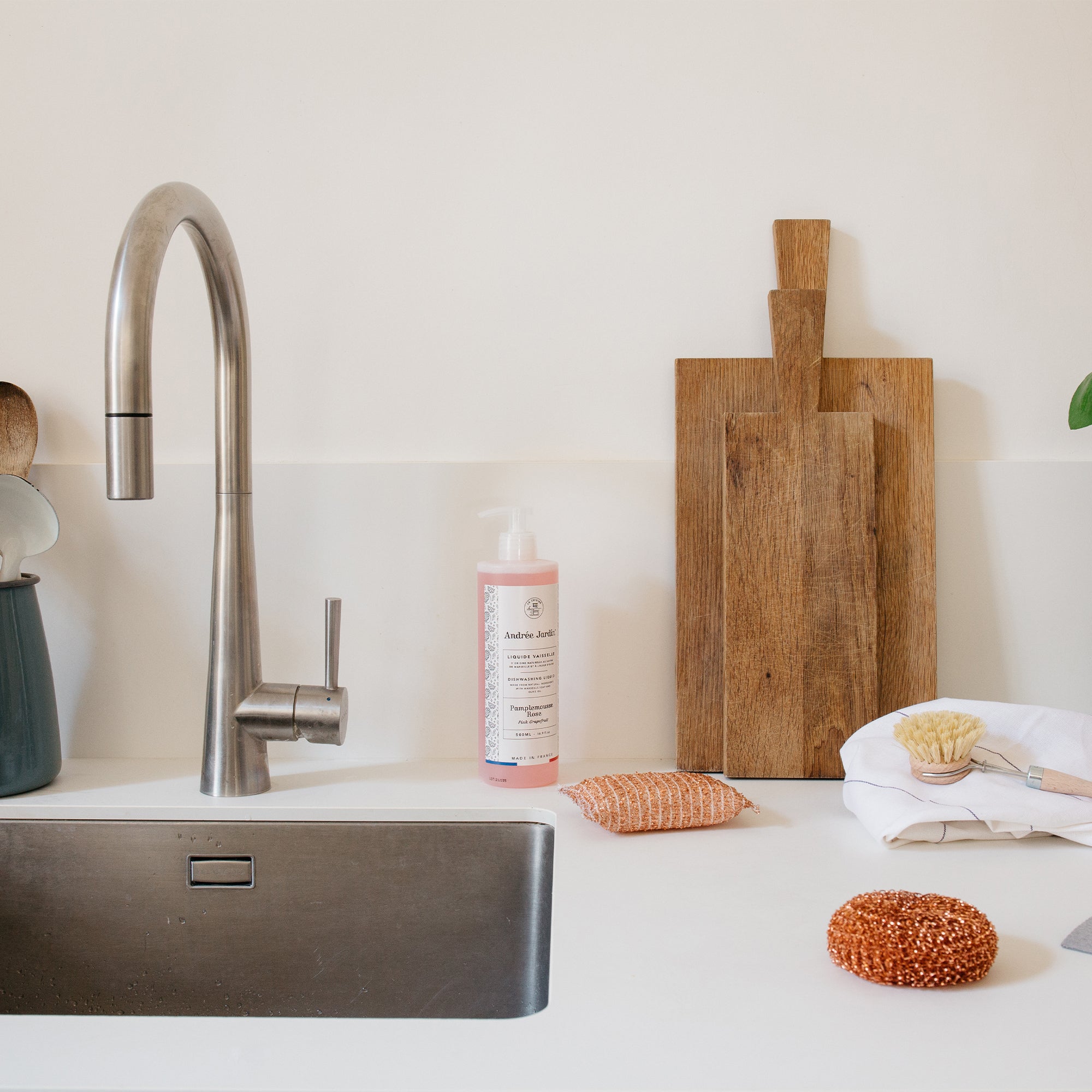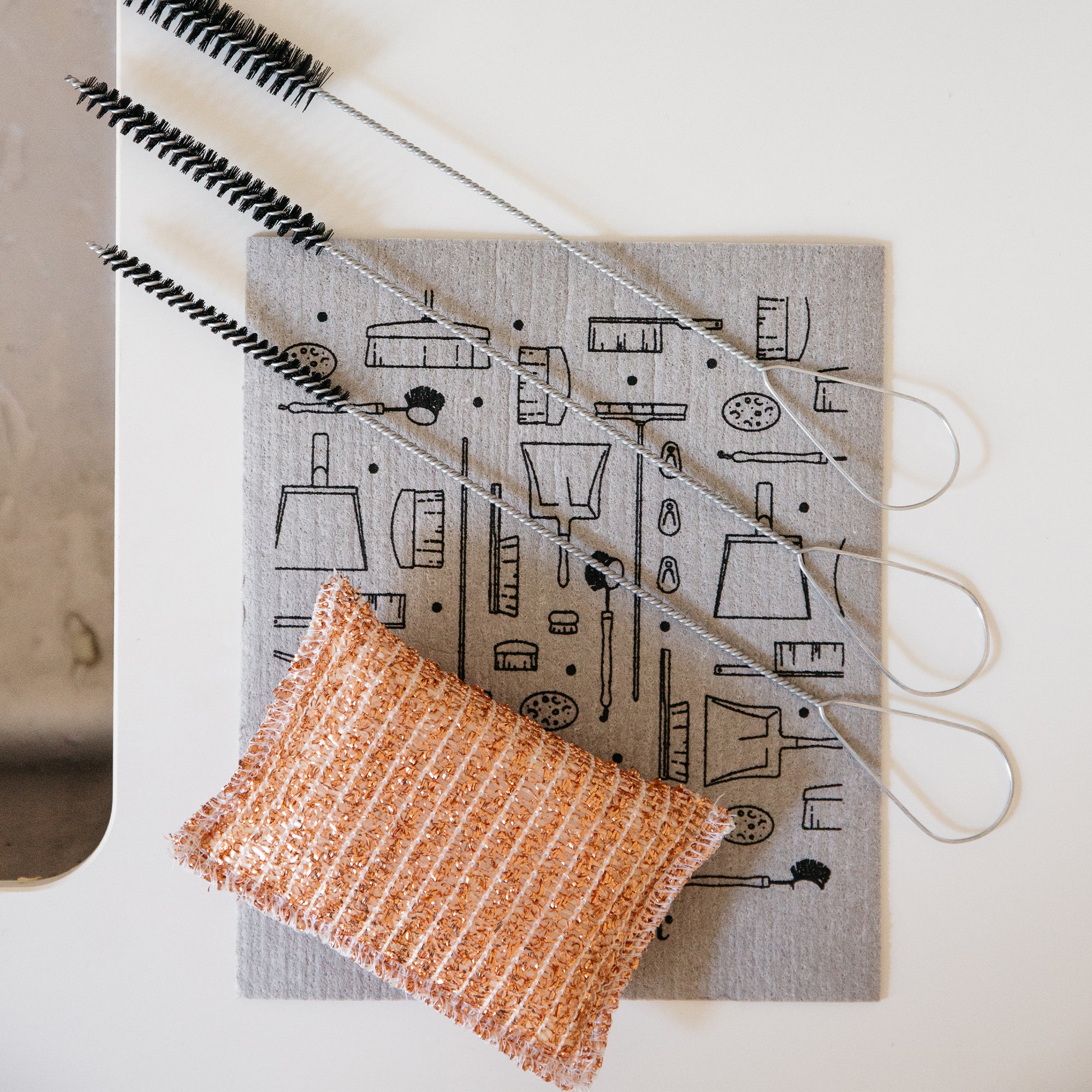 Copper scouring sponge
Receive your order within 48 to 72 hours. Free delivery from 70€ in France.
This product was made in France with responsible materials
The Copper Scouring Sponge will give your pots and pans a wonderful sparkle. Copper cleans tough stains without scratching your saucepans, and it works on ceramic, stainless steel and glass. Simply scrub your pans until glistening, then wring well after use.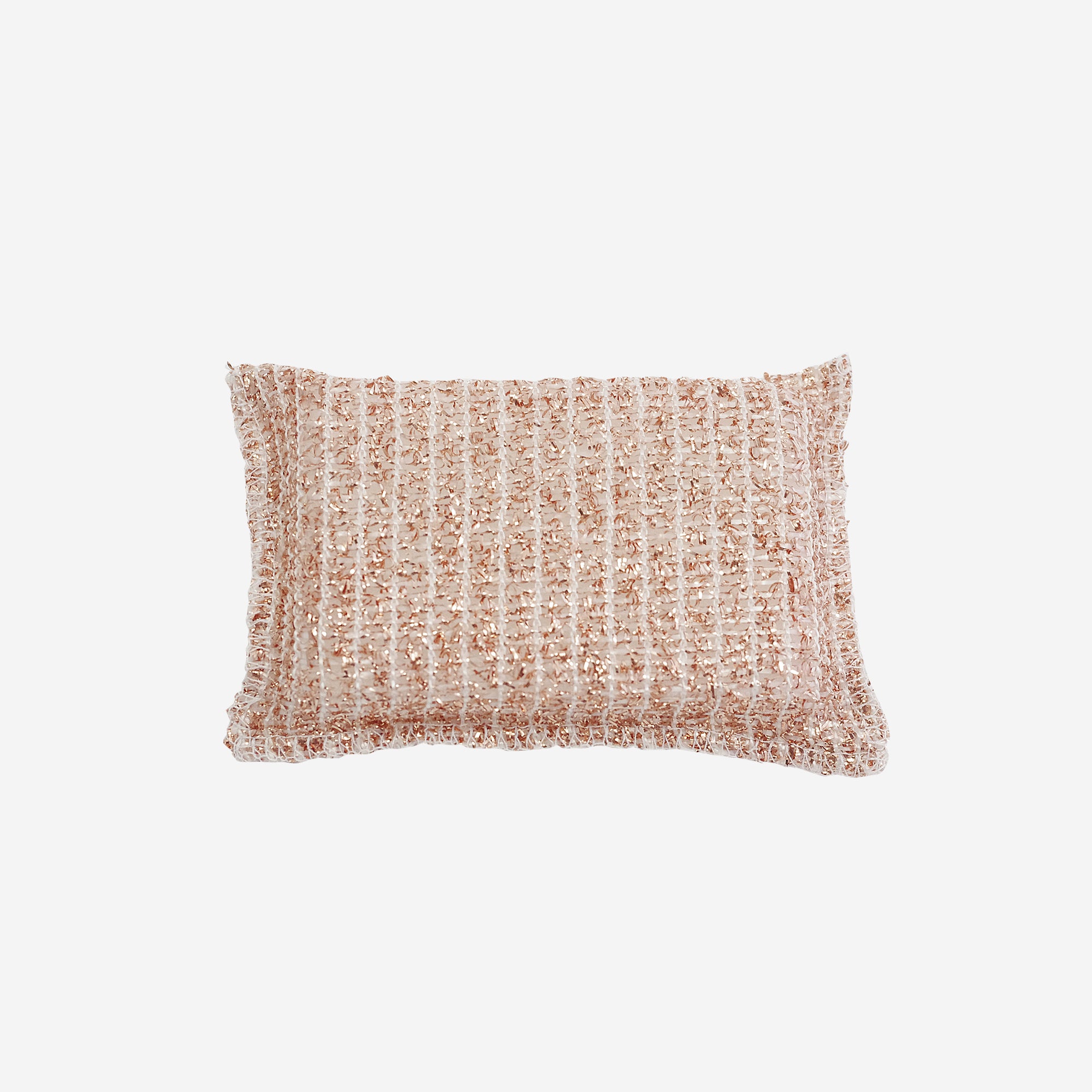 - Synthetic copper foam
- Made in France
13 cm x 8 cm x 3 cm
Weight: 40 g
Do not use on Teflon.
Wring out after each use.