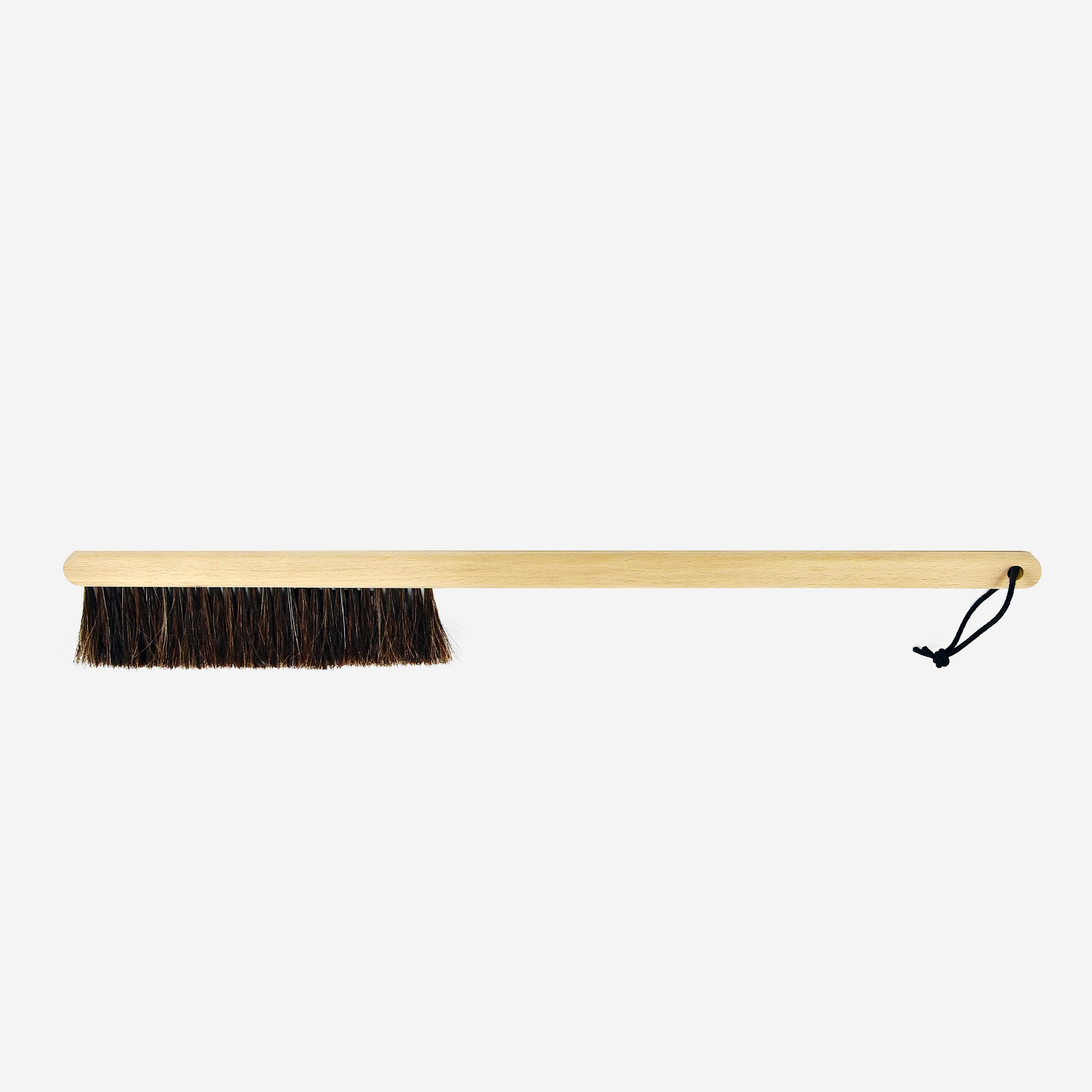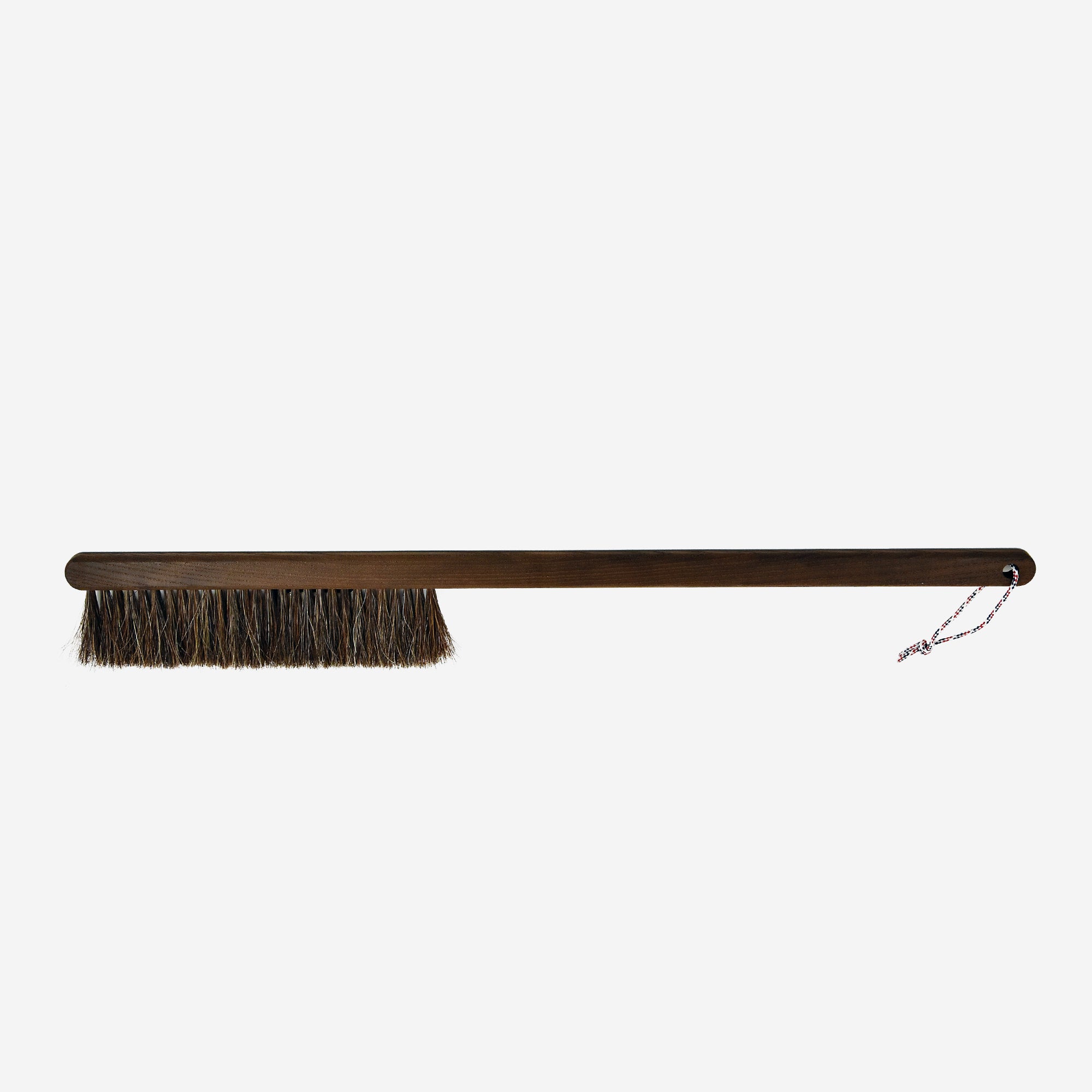 Long hand brush
Receive your order within 48 to 72 hours. Free delivery from 70€ in France.
This product was made in France with responsible materials
Our long hand brushes and thin and slender.
They allow you to reach tight spaces whether it is to dust a bookcase, your baseboards or a worktop, you will do it with a flick of the wrist.
Made of French beechwood or heat treated ashwood, its natural horsehair fibres used are natural, making it an ethical zero plastic product. In addition, its fine layout makes it a must-have for household utensils.
Made in France.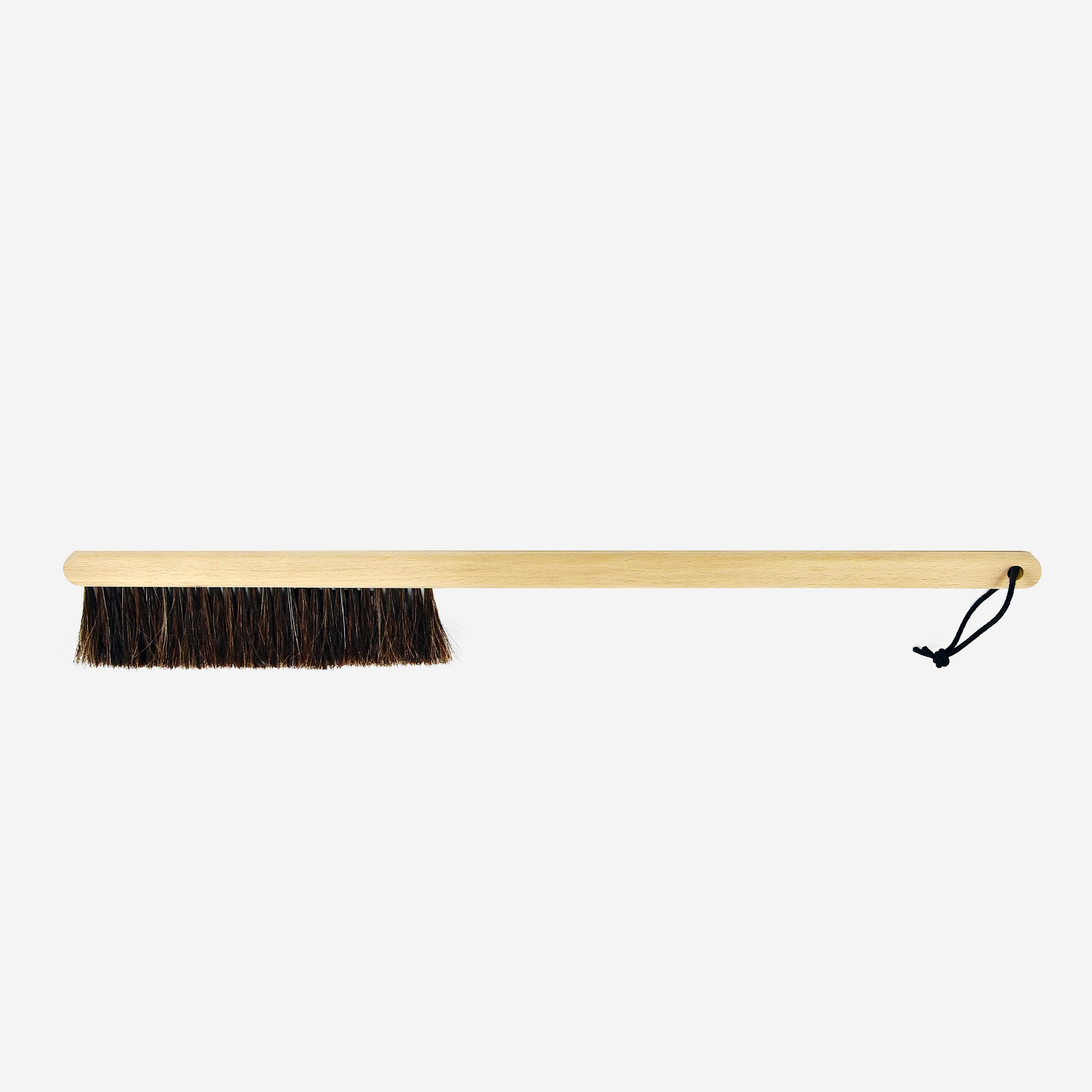 - Beechwood or heat treated ashwood from French sustainably managed forests
- Pure horsehair fibres
- Made in France
62 cm x 7.5 cm x 1 cm
Weight: 0,30 kg
How to clean your brush?

1. Dip the fibres of the brush in soapy water
2. Rinse them with warm water
3. Shake off the remaining water after washing
4. Let the brush dry at room temperature
5. Finish by combing the fibres