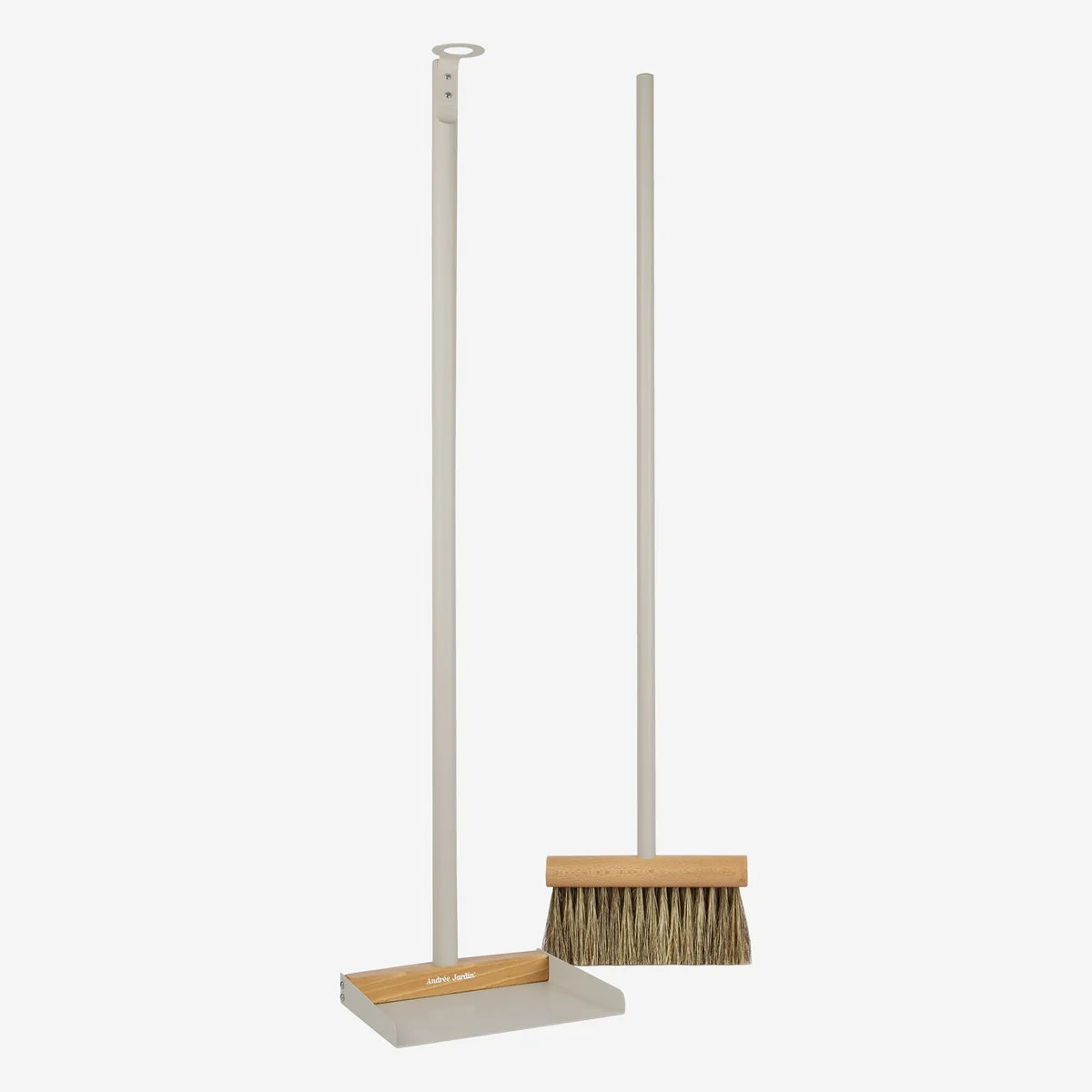 Dustpan and brush long handle Gray 90cm Clynk Nature
Receive your order within 48 to 72 hours. Free delivery from 70€ in France.
This product was made in France with responsible materials
Always on hand, near your work surface, the
Clynk
long-handled dustpan and brush
will help you in life's little accidents. With its height of 90 cm, you no longer need to bend over to grab it. For small spaces, it can even replace the Broom.
Thanks to its unique design, born from the collaboration between Andrée Jardin and the
Nantes designers Mr & Mrs Clynk
, you will no longer have to store this household accessory in the back of a cupboard.
We are all trying to do our best to take care of the environment and make a lasting difference. This is why we now offer our Clynk long-handled dustpan with a mixture of
100% natural
fibers
🍃 by combining a plant fiber, tampico, with horsehair.
Also available in horsehair and black synthetic fibers.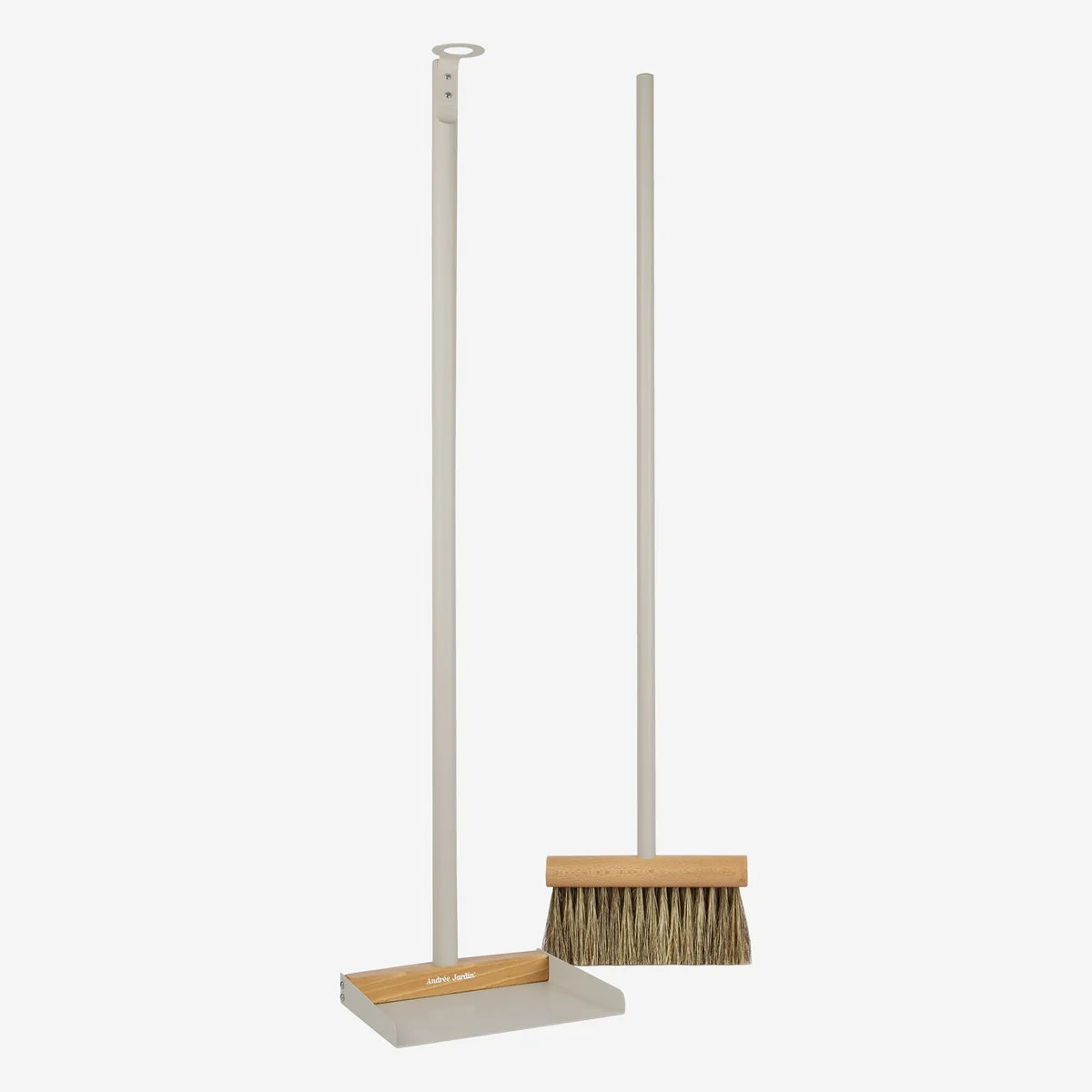 - Varnished beech wood from sustainably managed French forests
- Plant fibers and natural horsehair
- Powder-coated steel
- Packaging in recycled kraft cardboard
- Made in France
Cardboard: 90 cm x 25 cm x 5 cm
Shovel + Broom: 22 cm x 20 cm x 90 cm
Weight: 1.42 kg
To make your Dustpan and Broom last over time, we advise you to clean it from time to time. To maintain the fibers, follow the following 5 steps:

1. Dip the bristles of the brush into the soapy water
2. Rinse them with lukewarm water,
3. Shake off the remaining water after washing,
4. Allow the brush to dry at room temperature,
5. Finish by combing the hairs.