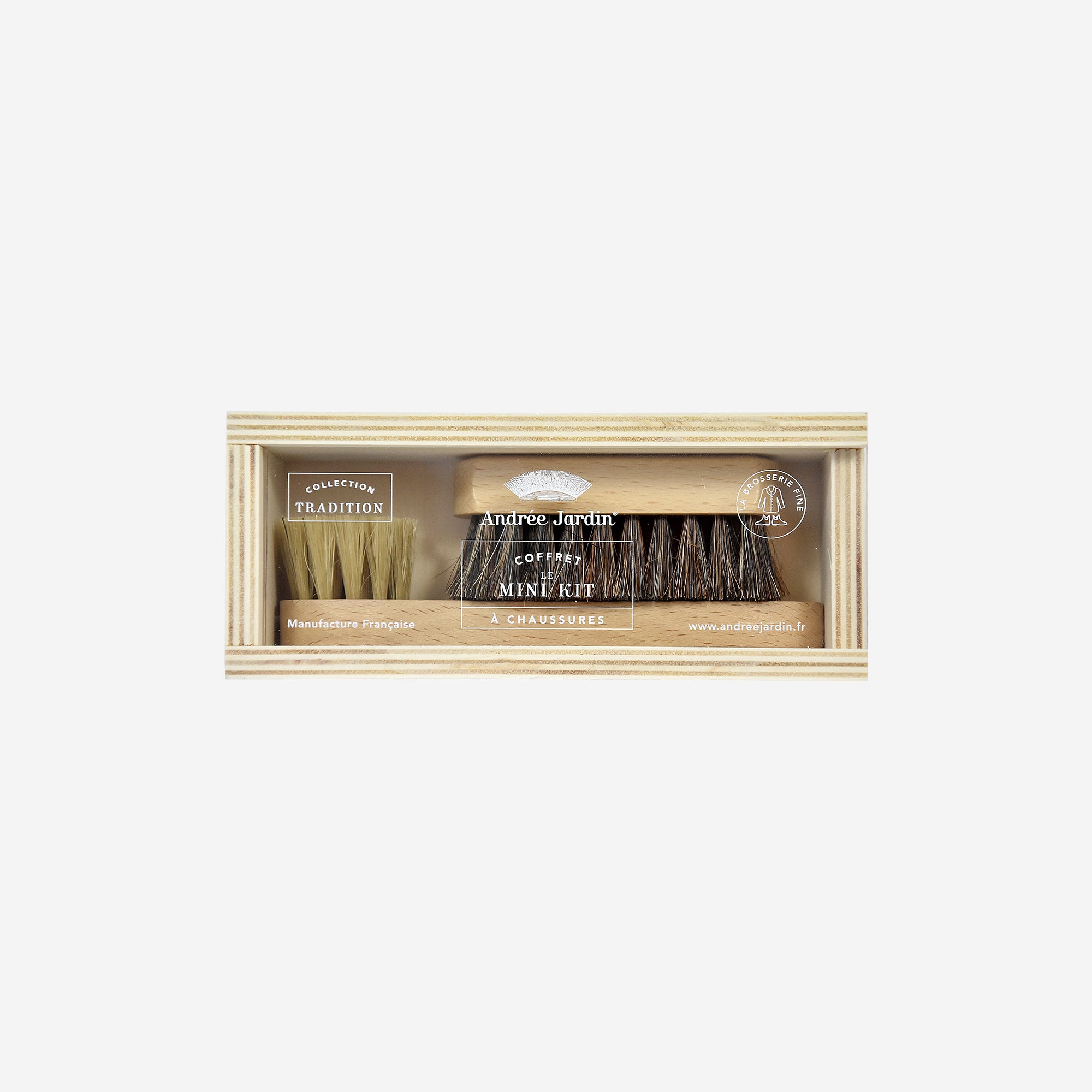 Mini shoe brush kit
Receive your order within 48 to 72 hours. Free delivery from 70€ in France.
This product was made in France with responsible materials
Andree Jardin's mini shoe brush kit is the sustainable way to look after leather shoes and trainers and keep your footwear in action for longer!
The brush set is a lovely gift, and comes in a smart wooden box.
Use it with the beeswax shoe polish to keep your footwear spick and span!
Set includes:
1x applicator brush
1x polishing brush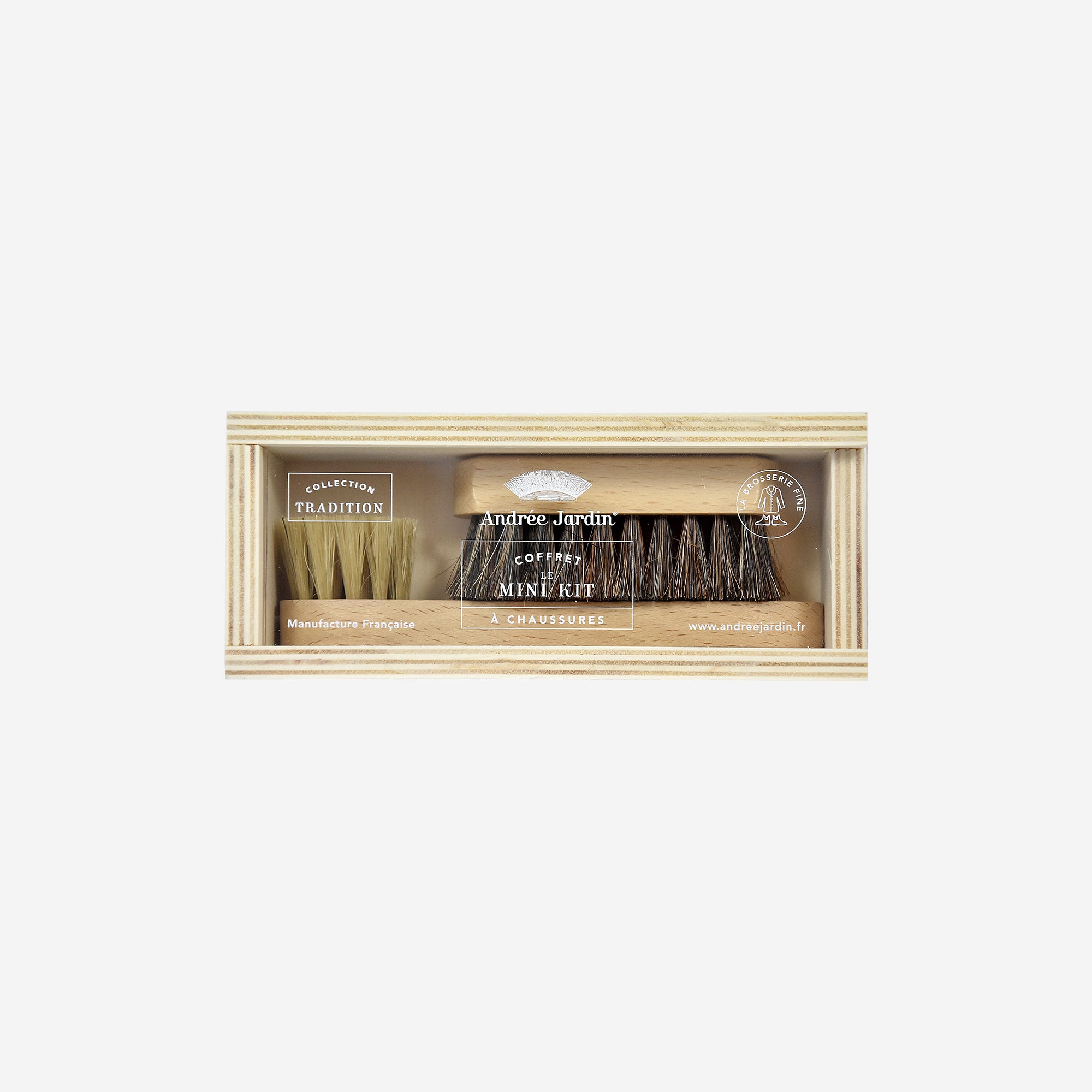 Applicator brush: beechwood and hog bristles
Polishing brush: beechwood and horsehair fibres
Smart wooden box.: 16 cm x 7 cm x 5 cm
Applicator brush: 14 cm x 3,5 cm
Polishing brush: 7,5 cm x 2,5 cm

Weight: 170 g
Dust your shoes with the polishing brush, then apply the shoe polish with the applicator brush. Finish by brushing with the polishing brush. The polishing brush allows the fine wax particles to penetrate deeply.