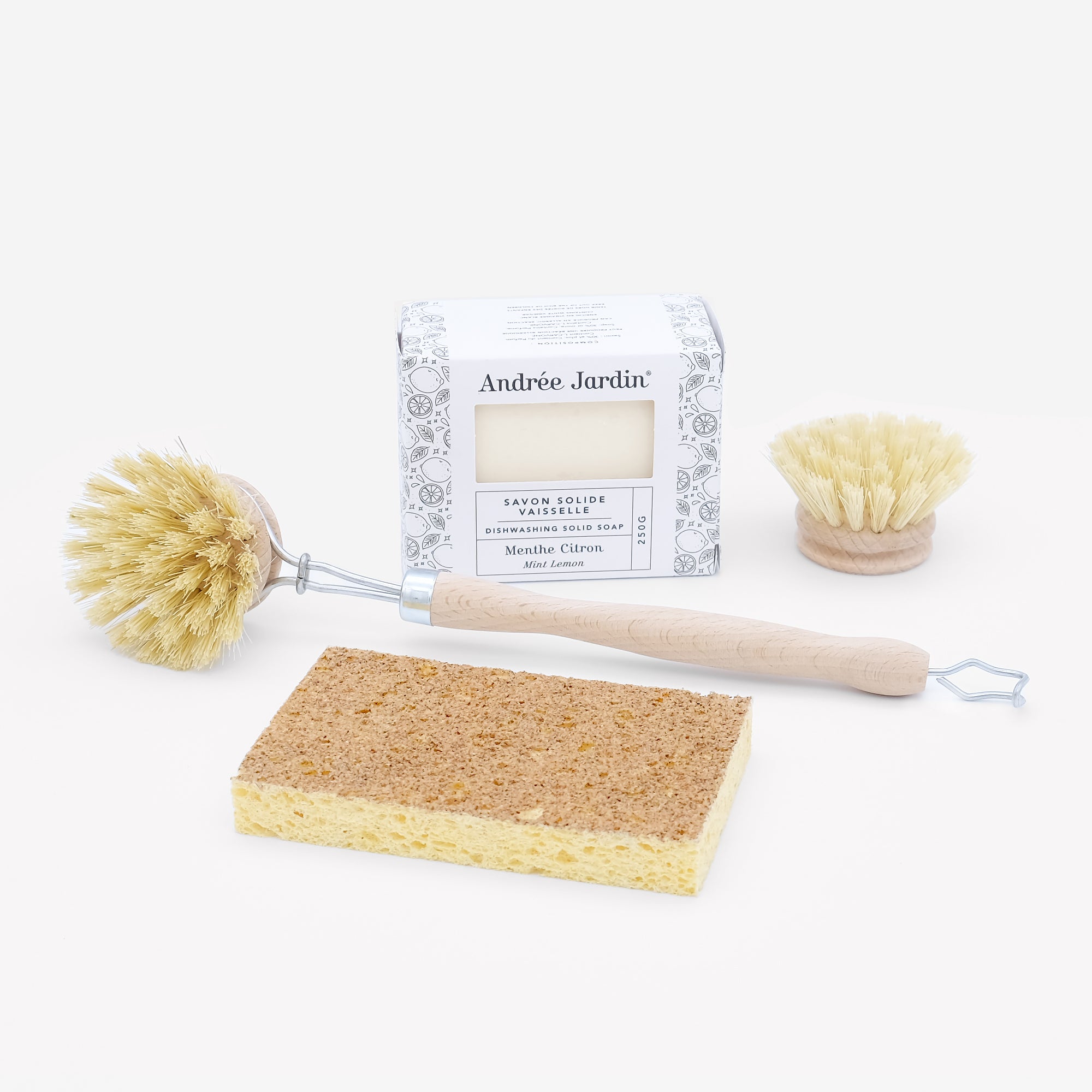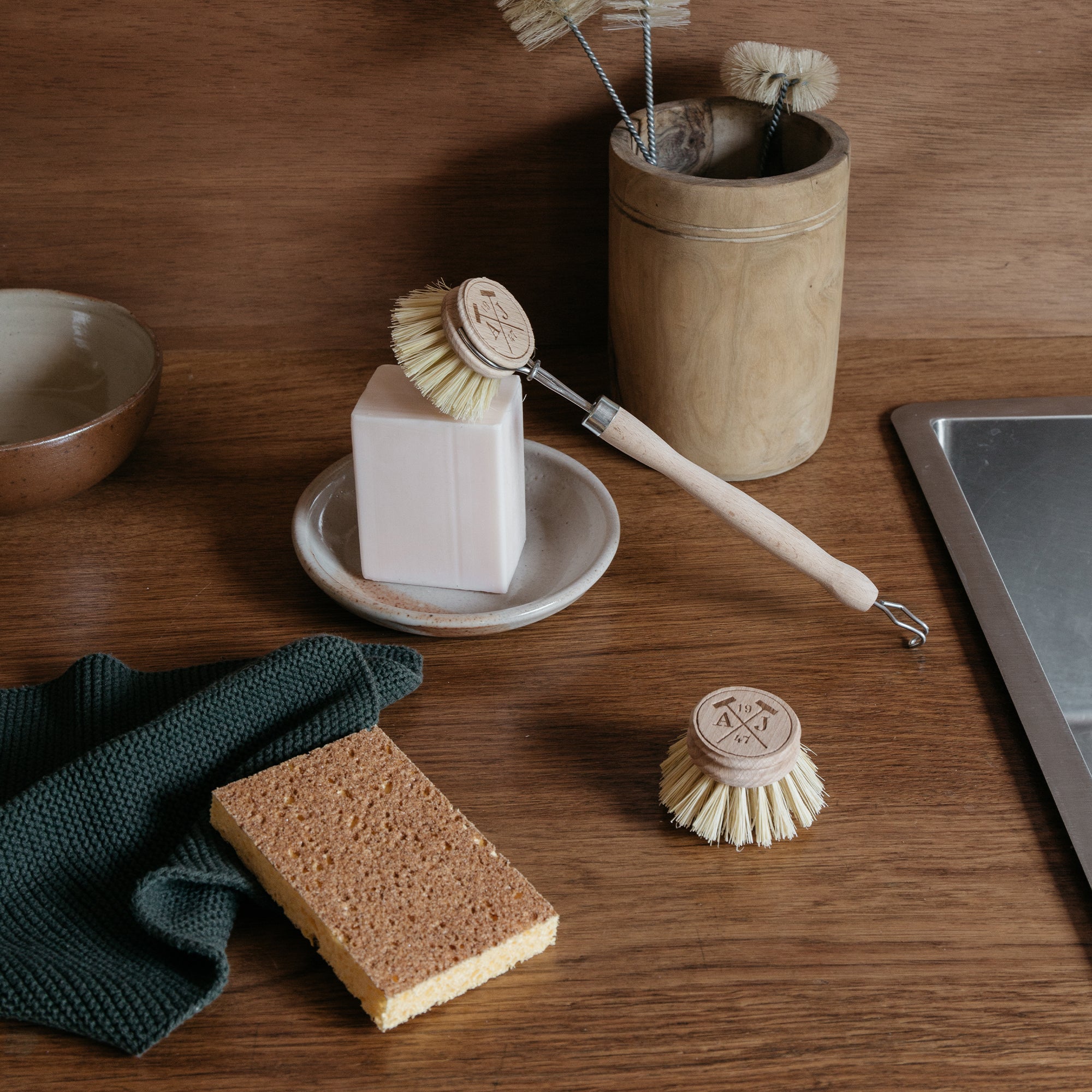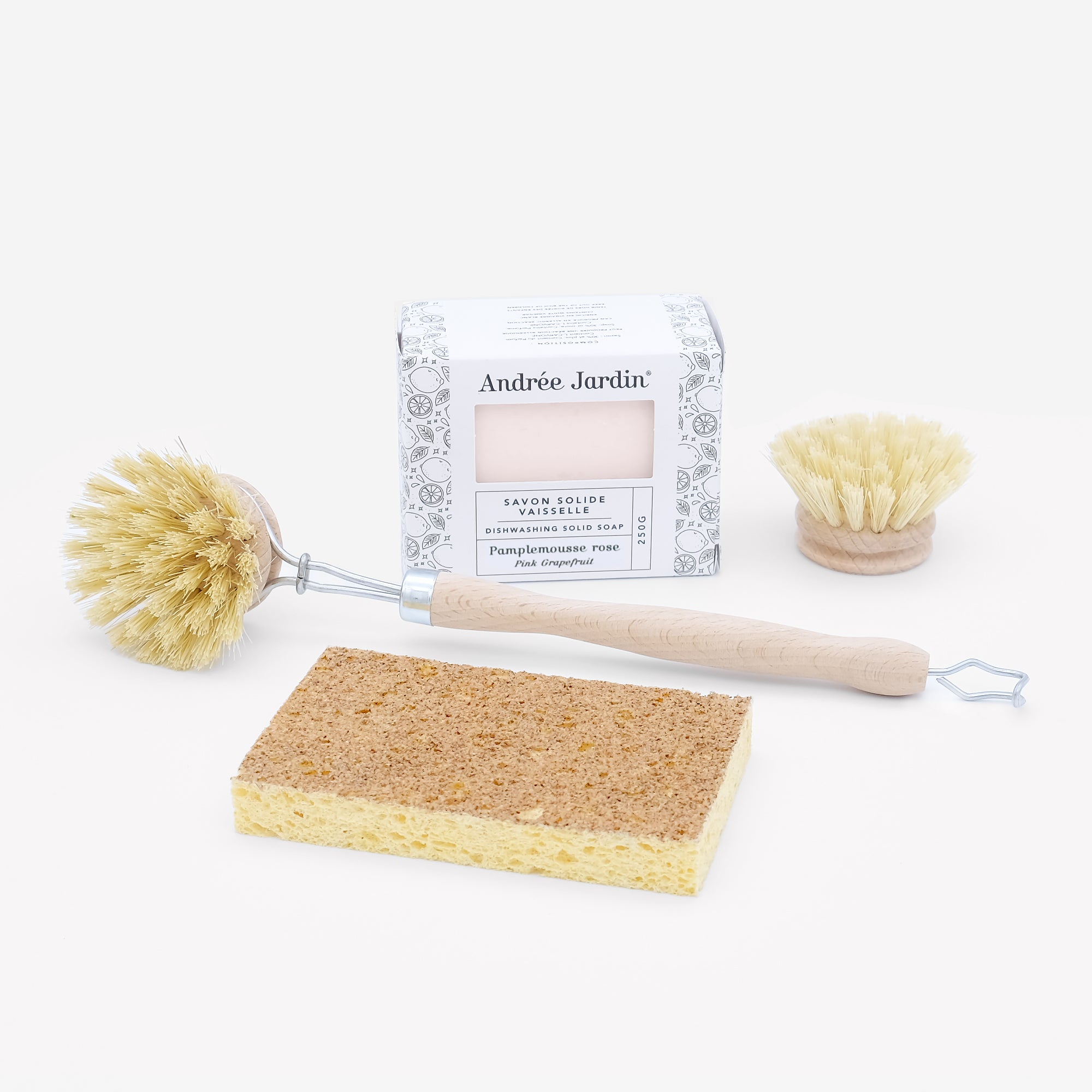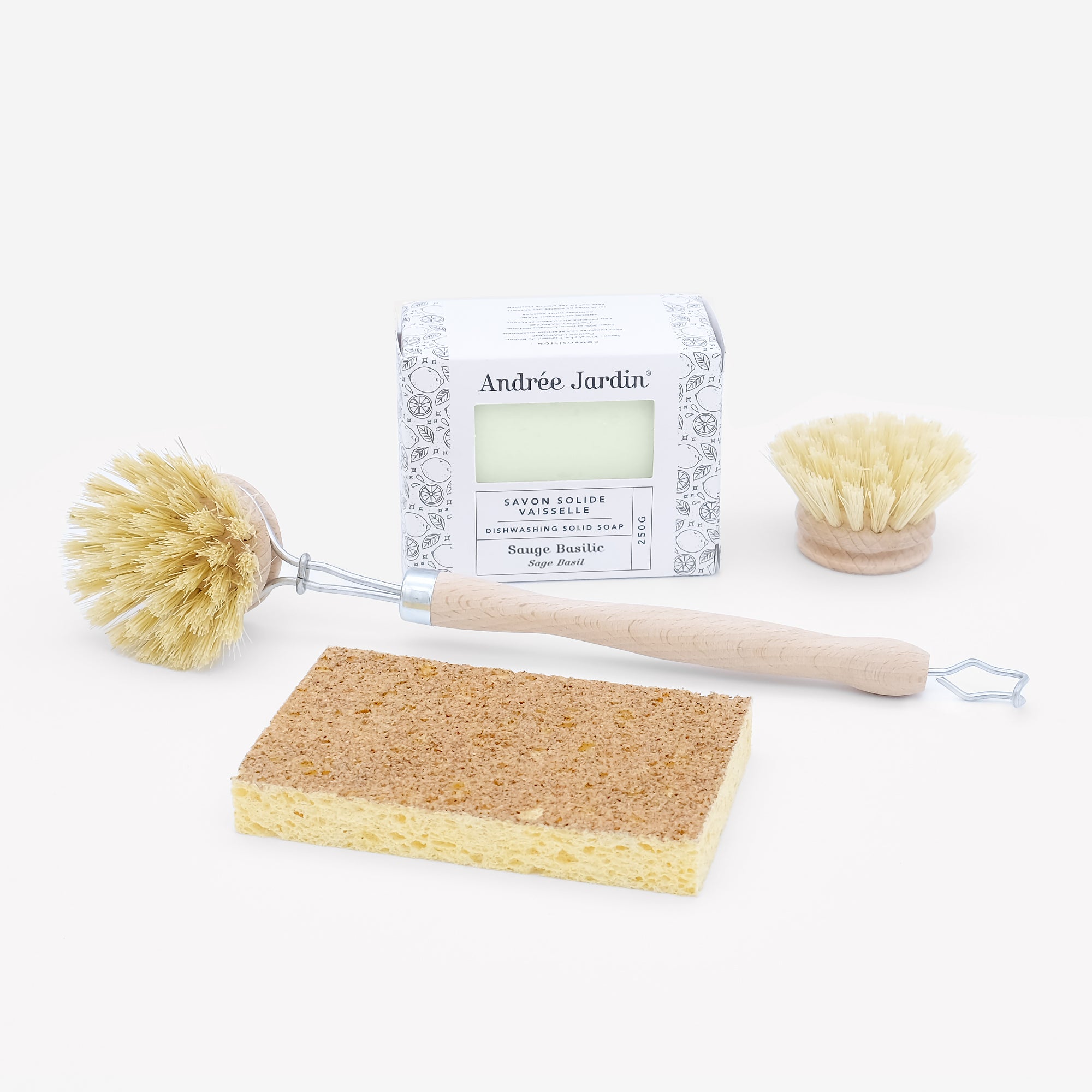 Natural dishwashing set
Receive your order within 48 to 72 hours. Free delivery from 70€ in France.
This product was made in France with responsible materials
This natural dishwashing set is the perfect way to introduce sustainable into your home. This dishwashing set would make a wonderful gift for those trying to be more eco-conscious without sacrificing style and quality.
This set includes :
- a wooden dish brush with interchangeable heads
- a natural dishwashing sponge
- a deliciously scented solid dishwashing soap
The aroma of the natural soap, combined with the wooden brushes makes this set the perfect addition to any kitchen.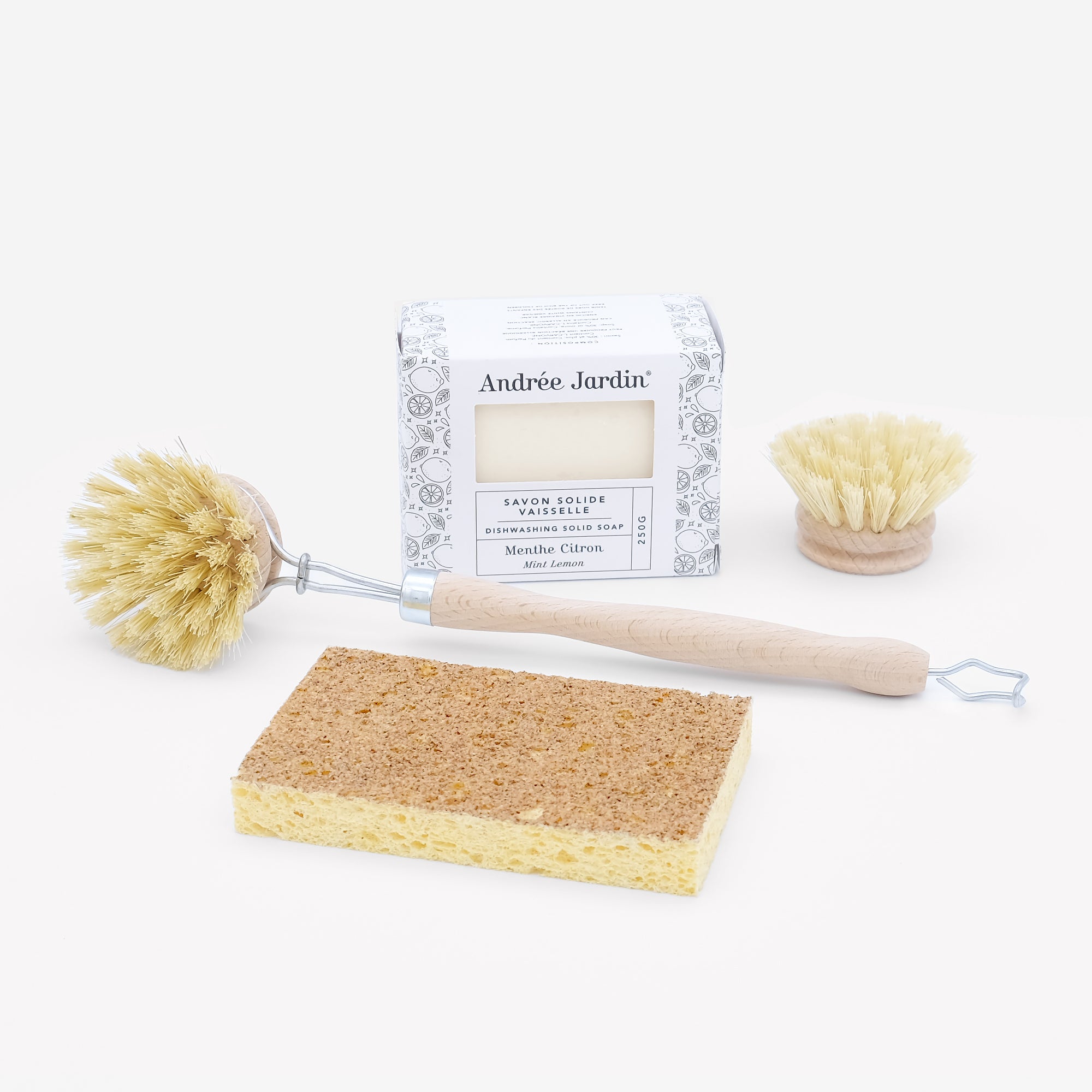 - Savon vaisselle solide fabriqué en France
- Éponge vaisselle 100 % naturelle en cellulose de pâte de bois et coquilles de noix. Fabriquée en France.
- Brosse à vaisselle et sa tête en hêtre et fibres végétales d'agave. Fabriquée en Europe.
30 cm x 17 cm x 6 cm
Poids : 0,35 kg
- Ne pas mettre la brosse à vaisselle au lave-vaisselle.
- Pour nettoyer votre éponge, vous pouvez utiliser du vinaigre blanc. Placez votre éponge dans un bol rempli d'eau et de vinaigre. Laissez reposer une bonne heure et rangez-la. Les bactéries auront disparu.
- Pour le savon solide, il est conseillé d'utiliser une petite quantité avec votre brosse ou éponge, pour éviter que le lavage soit trop "gras".