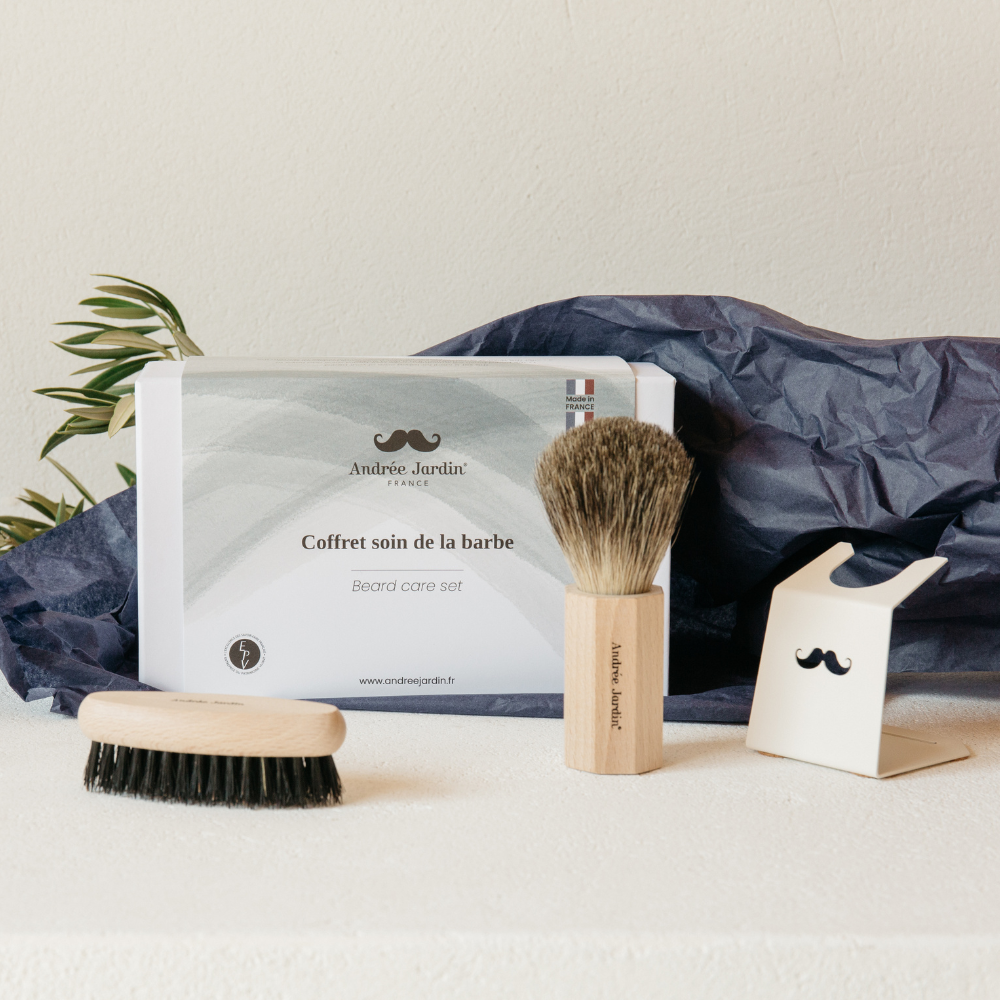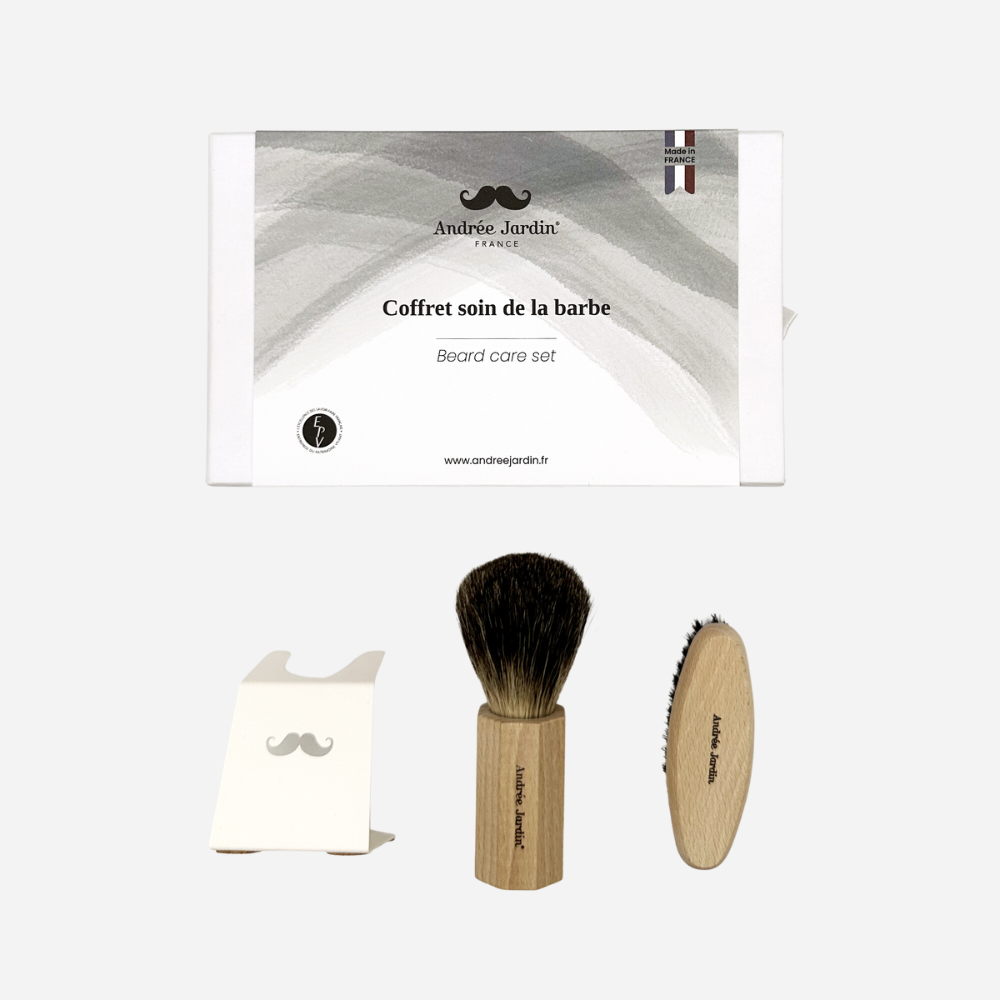 Beard care box + 🎁 free shaving soap
Receive your order within 48 to 72 hours. Free delivery from 70€ in France.
This product was made in France with responsible materials
Give your beard the care it deserves with our stylish beard care set, designed to give you an exceptional shaving experience and a flawless beard.

For its release, we decided to spoil you by offering you, for each box ordered, a cedar-scented shaving soap from Andrée Jardin! 🎁
Here's how to use our box for this beard care routine:
Use the brush in gentle circular motions to evenly distribute your skin's natural oils and add suppleness to your beard. This will also help make your beard shine.
Prepare your shaving brush by soaking it in hot water to soften the bristles. Use the shaving brush to apply the shaving cream using circular motions to thoroughly penetrate the product and lift the beard hairs.
Shave with your traditional razor.
Once finished shaving, rinse your face with cold water to close the pores, then dry gently. Finally, place your shaving brush on the support provided for this purpose to let it dry naturally and maintain its quality.
This box contains: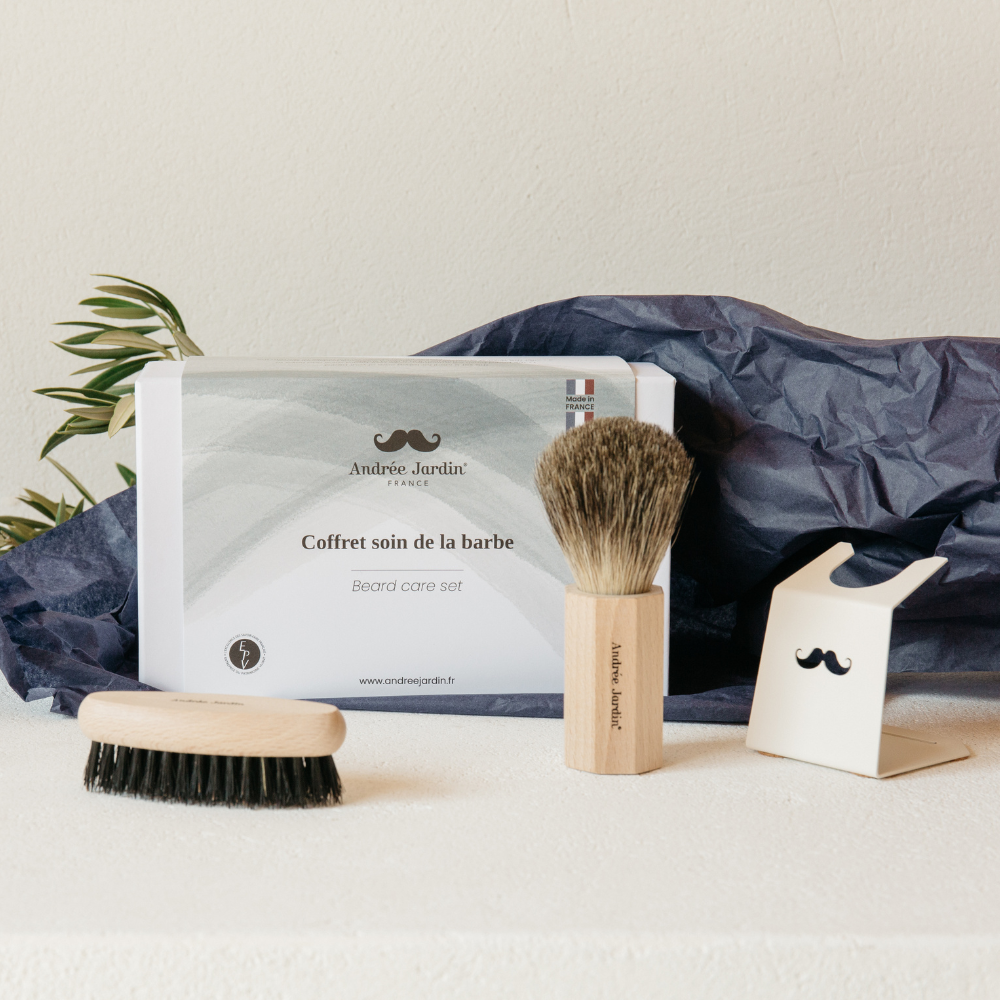 - Beech shaving brush (made in France)

- Holder for white shaving brush (made in France)

- Beech beard brush (made in France)
This box will be ideal for caring for your beard. The brush will give flexibility, make your beard shine and help tame it. The badger will be your ally for a successful traditional shave. The support is perfect for letting your shaving brush dry after wringing it out.