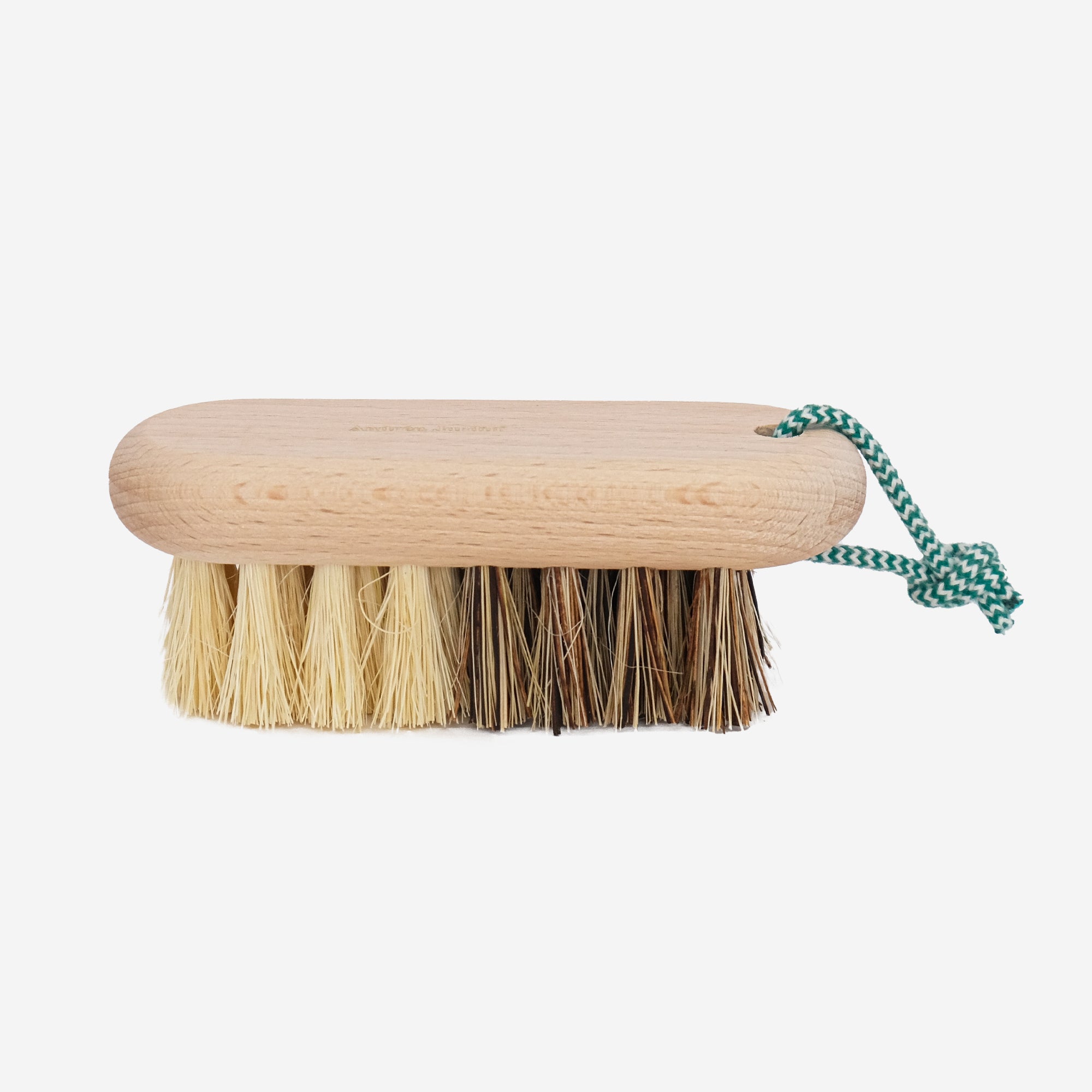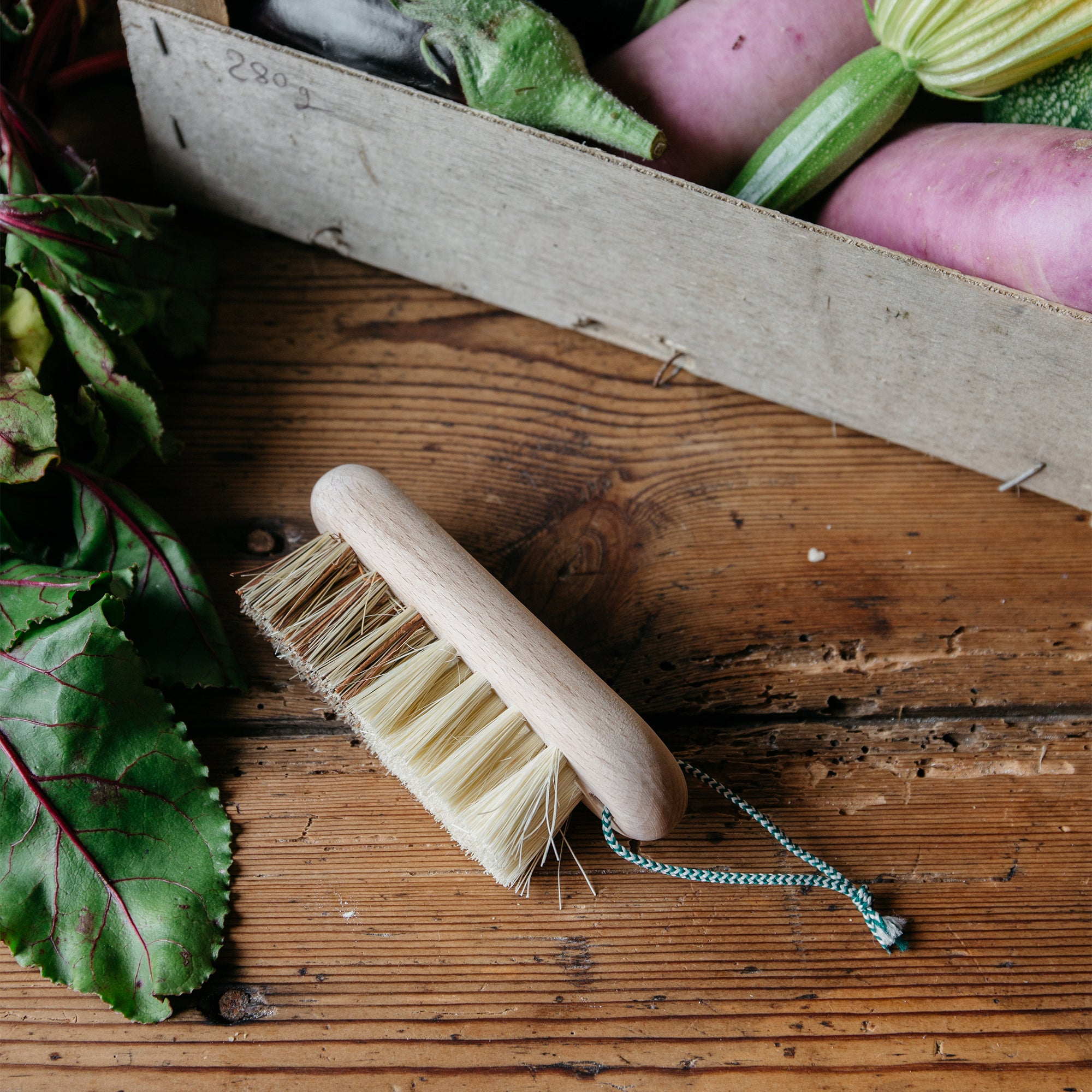 Hard and soft fibres vegetable brush
Receive your order within 48 to 72 hours. Free delivery from 70€ in France.
This product was made in France with responsible materials
Do not peel any more! Brush! Thanks to this vegetable brush, you will be able to consume vegetables without peeling them, and thus preserve the nutritional values ​​such as the vitamins of the foods concerned.
It is in fact in the skin that we most often find the most nutritious elements of a vegetable.
This vegetable brush has the special feature of having 2 hardnesses:
a rigid side with a mixture of plant fibres of basin and tampico
a softer side in plant tampico fibres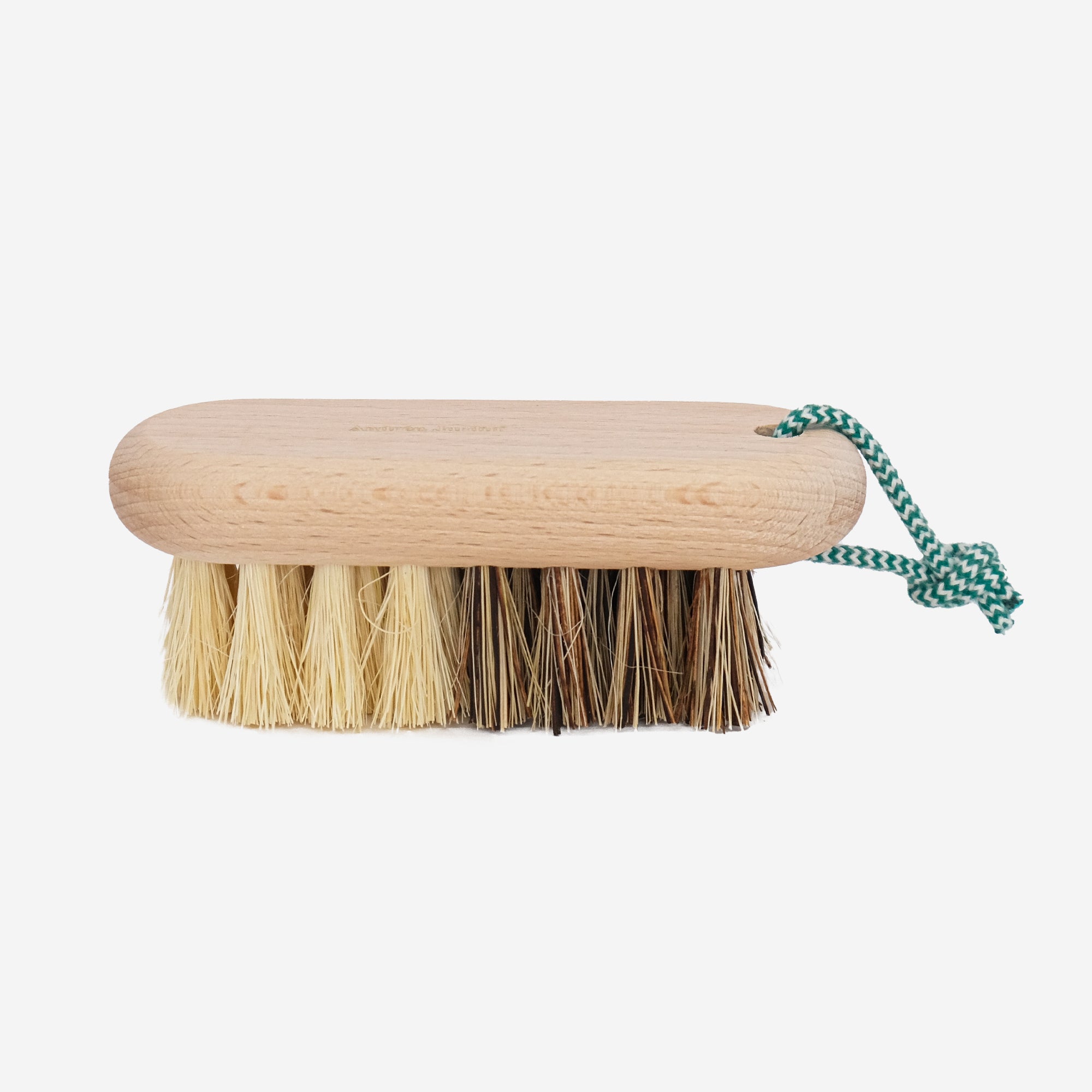 - Beechwood or heat treated ashwood from French sustainably managed forests
- Tampico and basin plant fibres
- Made in France
To maintain its effectiveness, rinse it after each use and wash it occasionally with vinegar or soapy water.