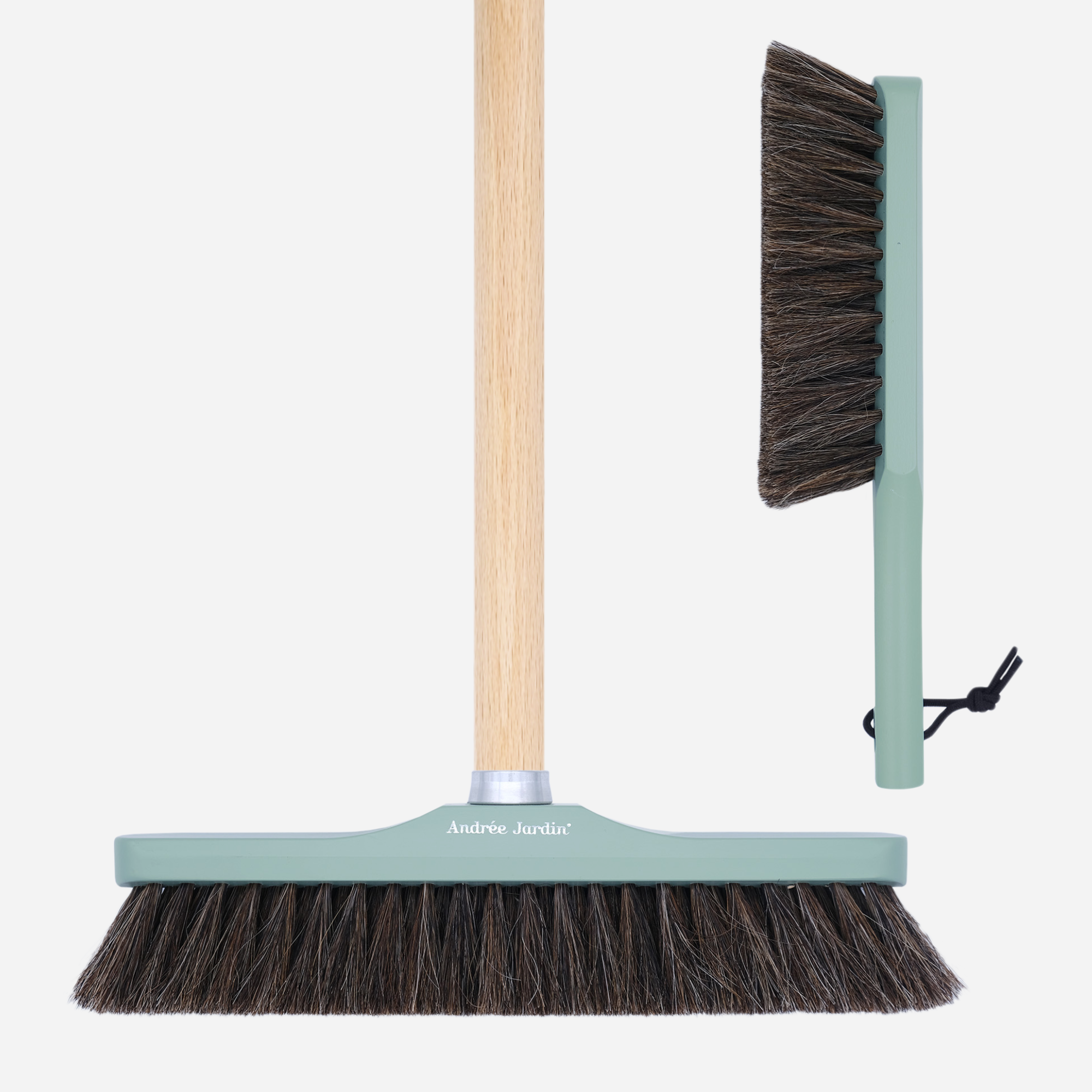 Sage green broom with 130cm handle and vintage sage brush
Receive your order within 48 to 72 hours. Free delivery from 70€ in France.
This product was made in France with responsible materials
Discover our elegant and functional cleaning set! Our pack includes:
A trendy color, sage green will make it easy to display your products for an interior that is both clean and natural. Andrée Jardin offers you aesthetic and French everyday products.
Broom 33cm sage
Sage brush
Handle 130 cm - Beech
Be careful not to leave your broom or dustpan outside, as this can damage the wood over time.